Glamorous and pompous are the words that will pop to your mind when you are looking at the exotic bridal wear collection from the house of Aire Barcelona. An absolute trendsetting designer in the fashion industry, you will be impressed by the wealth of designs and affordability that these wedding dresses signify. The abstract elegance, lustrous bodies flowing into flattering skirts magnificently swirling into the richness of the yards of silk and satin is a visual delight. Choose from the breathtaking range and get ready to receive loads of compliments on your special day.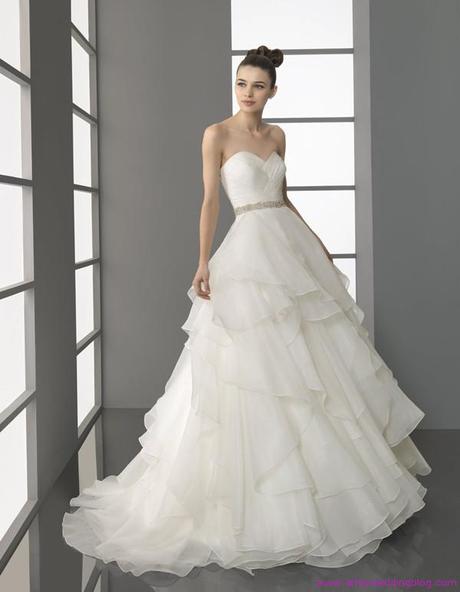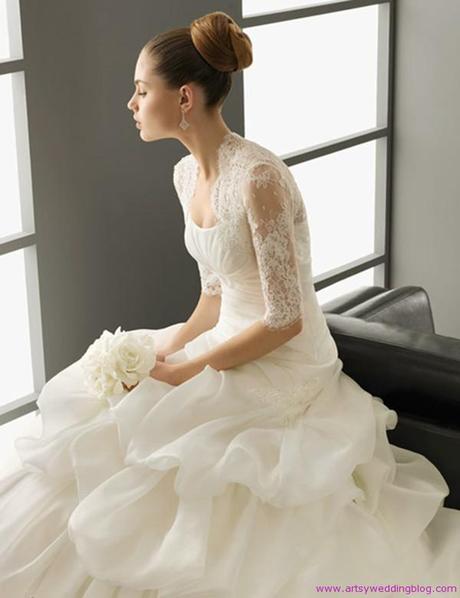 What the Collection is All About
The bridal collection from Aire Barcelona is all about elegance and opulence besides giving the right touch of glamour to the would-be bride. With exquisite rich fabrics, liberal spray of embellishments- jewels and crystals- the wedding dresses are perfect choices for your D-Day. Pick up the one that will flatter your figure and bring out your best features. They come a range of silhouettes, the most popular being the mermaid, Empire, Ball gown and the princess, you will get them in the most flattering of fabrics. Organza, silk and lace with the correct addition of crystals and beads make them stand apart. You can check out the 2011 Spring collection where you will come across some of the most exotic designs.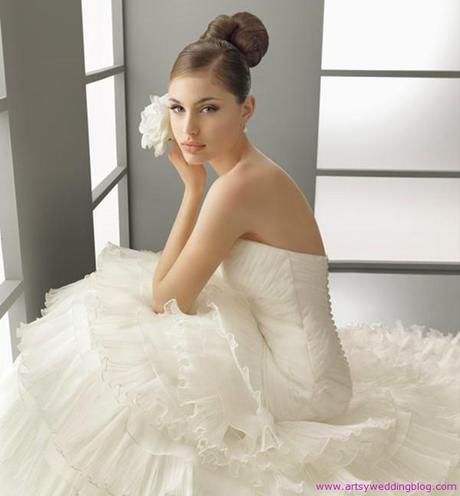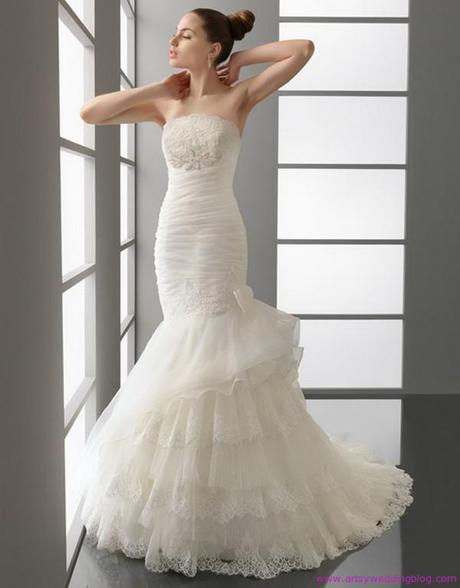 Collection 2011
The famous Monica Cruz presents the 2011 bridal collection- the perfect face symbolizing the true spirit of bridal lines from Aire Barcelona. Elegant and classy, the line will make the bride-to-be look fabulous. Extremely body flattering with the copiousness of ruffles, embroidery, appliqué and beads- the gowns just strike the correct note. Pick from the ever beautiful Bolzano, Beirut, Beth, Bobbie, Nubil, and Buleria- the one that is all you. These lovely and unique creations from the house of Aire Barcelona have creative necklines and the exotic interplay of ruffles in contrasting fabric blend in perfectly with the bridal spirit. The use of appliqué and lace adds the correct touch of élan and grandiosity to your look on the special day.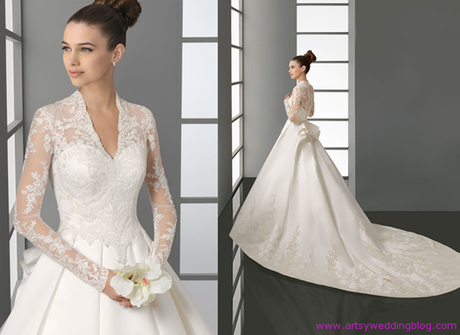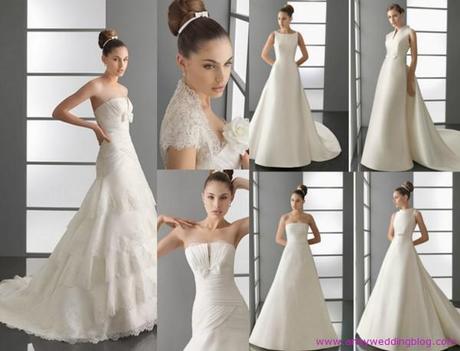 These gowns are available online and in the stores as well. Though priced a bit on the higher side, they are worth it. You will mostly get them in the range of $1000 ton $2200- definitely worth spending as you will receive double the compliments and your bridal dress will be remembered even years after your wedding.