I thoroughly enjoyed the Advocare Herbal Cleanse. Wanna know why? Because I love the Peaches and Cream Fiber drink! I'm not lying. I know a lot of people can't stand the taste or the texture but I absolutely love it. It's a shame you only get to drink it six of the ten days. I may start ordering a box a month so that I can drink it every day from here on out. That's how much I like it!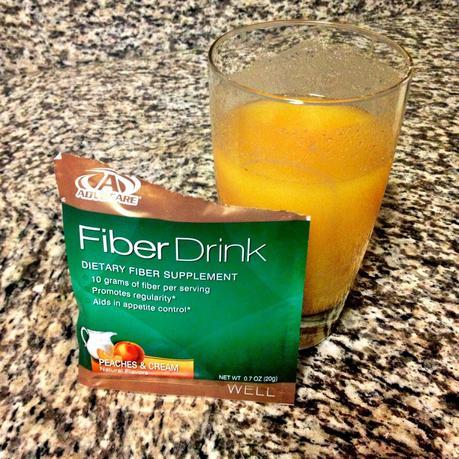 I went to the gym seven out of the ten days. I'm sure that has a lot to do with my results. I hated cardio for a while but I'm actually starting to love it again. I've been waking up between 4:30 and 4:40 every morning so that I can be at the gym by 5. I do an hour of cardio as well as strength training. I really look forward to my time at the gym. It's a time when I can focus on me. While I'm doing my cardio, I put on Netflix on my phone. I don't feel guilty for indulging in reality tv because I'm doing something great for my body at the same time.Even though I enjoy cardio now, I still prefer lifting weights. I love feeling myself get stronger!
BUT back to the cleanse.
I lost three pounds, which I was thrilled about! And I am down 5.5 inches. Not too shabby.
Pre Cleanse:
Waist 31 inches
Around Belly Button 35 inches
Hips 45 inches
Right Thigh 23.5 inches
Left Thigh 23.5 inches
Right Calf 16.5 inches
Left Calf 17.5 inches
Left Bicep 13 inches
Right Bicep 13.5 inches
Neck 14 inches
Chest 39 inches
Shoulders 45 inches
Post Cleanse:
Waist 31

-0
Around Belly Button 34

-1
Hips 44

-1
Right Thigh 22.5

-1
Left Thigh 22.5

-1
Right Calf 16.25

-.25
Left Calf 17

-.5
Left Bicep 12.75

-.25
Right Bicep 13

-.5
Neck 14

-0
Chest 39

-0
Shoulders 45

-0
I'm thinking I will do the 24 Day Challenge next. Anyone wanna join me? If so, email me! Or even if you have questions about Advocare.
I highly recommend Spark. I received my shipment of Mango Strawberry and Green Apple today and I can't wait to try them both! A glass of Spark really helps me get through my 5am workouts.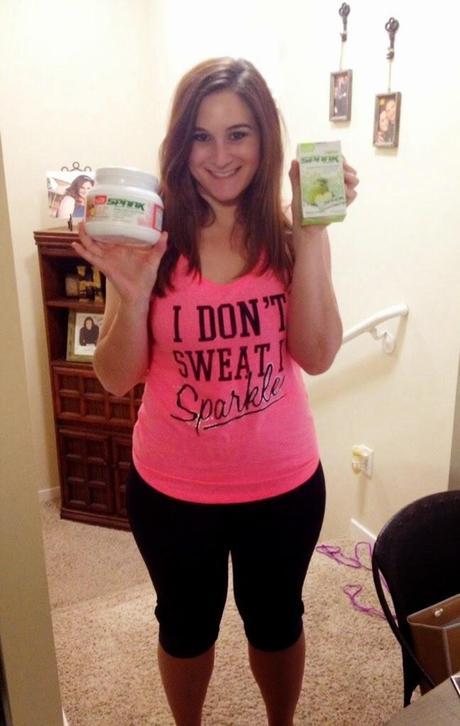 I'll leave you with my before and after pictures.