Review of:
Accessorize Lexington Satchel
Price:

£29.00

---

Reviewed by:

newwithhashtags

Rating:

2

On

June 6, 2013

Last modified:

June 6, 2013

---

Summary:
More Details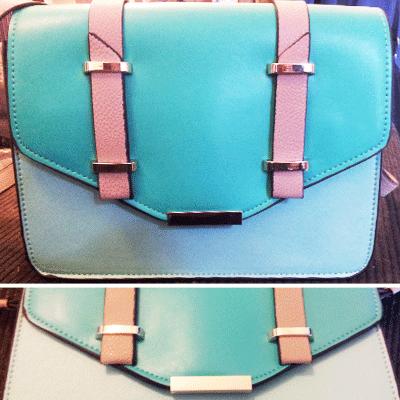 Isn't this bag so pretty? It's the Lexington Satchel by Accessorize and I bought it with the belief that it would be the perfect day bag. Satchels seem to be everywhere at the moment and I wanted to step away from the usual leather satchels which everyone else seems to have, and go for something a bit more sophisticated and less school-like. Did I make the right choice? Find out.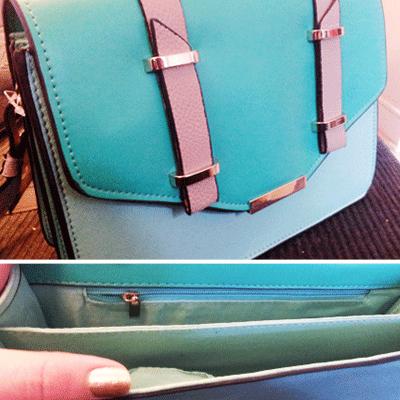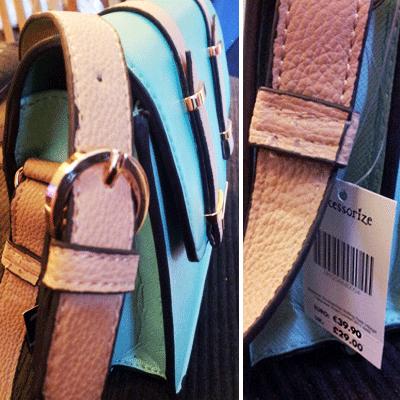 With 2 compartments inside and a small zipped area too, the Lexington satchel is ideal for keeping all your necessities together without the need for an oversized bag (which are just so easy to over-fill!). Measuring about 26cm by 19cm this bag is small but it can stretch to accommodate bulkier items, although seeing as this satchel opens and closes with a magnetic button (below the gold bar on the front) space is limited. I found I could fit in my purse, some make up, mobile phone and oyster card, tissues, chewing gum and little else. This was perfect for me though because I was trying to cut down on how much I was carrying around with me. I also liked how the strap could be extended so I could either wear it on my shoulder or across my body. From this respect I was very happy with the Lexington satchel.
The one thing I wasn't counting on was the poor quality of the bag. The material feels cheap, the finish is poor and my overall experience hasn't been good. Whilst the bag looks good I did notice that it picked up marks and scratches exceptionally quickly and easily. After just 10 days I found the gold bar at the front to be very scratched and scuffed, but worse is that the stitching on the strap started to come undone after just 10 days!
As the bag is small it's nearly impossible to put in items which are heavy. As mentioned earlier it's not like the items I had in my bag weighted a lot so I was very surprised to see the stitching coming undone, especially after just a week and a half. I managed to exchange the bag in store thinking that the one I had may just be faulty, except I decided to put even less in this bag to prevent the same happening, but without much luck. This time after just 3 days the stitching on the strap began to come apart again.
This just isn't what you would expect from a bag which costs £29. I know it's not overly expensive, but it's not cheap either. I've sent the bag to Accessorize/Monsoon HQ questioning the quality over 3 weeks ago but I'm yet to hear a response. This is the first bag I've bought from Accessorize and I'm honestly so put off now I don't see myself buying another one, as nice as they look.
Have your experience of Accessorize bags better or similar to mine?