This post is so overdue, it's bordering on ridonkulous! I think it's pushing a month and a half, if not two months since I bought a lucky dip from
Temporary: Secretary
, and the images have been sitting on my PC for the majority of that time, so I really don't have any excuses to offer, other than....nope, no excuses whatsoever.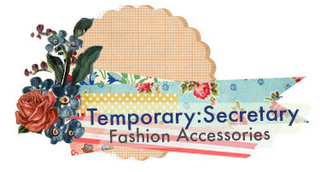 Image from Temporary:Secretary
The Story
: So, I first came across Temporary:Secretary about a year ago, when Sarah started following me on Twitter (evidence that following people on Twitter can find you business ;P) The moment that I started browsing her website, it was like love at first sight, because practically everything was exactly what I look for in jewellery: quirky, fun and bursting with personality.
The Problem
: Ah, the eternal problem of amazing jewelry shops like Sarah's?? There's too much on offer that I want, and I can never decide what to pick. I really am terrible at making decisions, so I kept putting off buying anything, because that would mean that I would have to choose, and I didn't want to upset the pieces that I didn't choose!!
The Lucky Dip
: So, instead I spent several months wanting to buy a Lucky Lip, because with a Lucky Dip I don't have to choose. Ah, it's just so easy! And my brother's impending wedding brought upon me that great urge to purchase.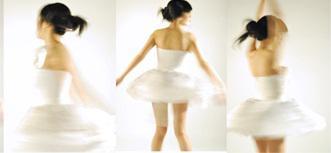 Image from Temporary:Secretary Blog
The Lovely Sarah
: This is where I really have to thank Sarah, because I was looking for items to match a particular color of dress, so I asked her if she wouldn't mind avoiding colours that would clash, and this was absolutely no problem. So, I definitely cannot fault Sarah's customer service, but then I couldn't anyway, because I do tend to chat with her on Twitter quite a lot (generally about her gorgeous cat Oscar...have you met Oscar? He's lovely, you really need to meet him ;P)
So, I wanted to share with you some of the fabulous goodies that I received as part of my Lucky Dip, which consisted of
12 items
, for
£20
.
My Sister-in-Law
: My new sister-in-law is an artist, in fact, to show you how amazing an artist she is, here is a picture of the wedding invites (this version is in Turkish, but she also had English ones printed as well!)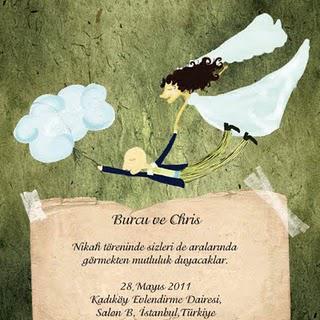 Image by Burcu Musselwhite
She is also an amazing photographer, so when I received these two little gems, I just knew that they would make the perfect "Welcome to the Family" gift for her :)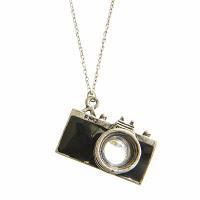 Image from Temporary:Secretary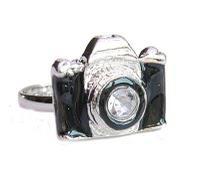 Image from Temporary:Secretary
I also gave her a white-bead bracelet, that I can't find an image of.
My Favourite Pieces
: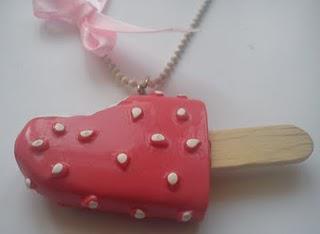 I have to confess that the ribbon fell off, and I'm so rubbish at tying neat bows that I haven't put it back on!!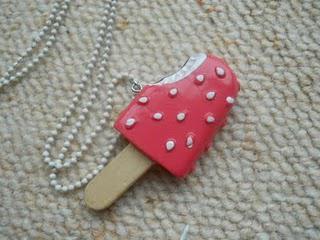 I adore this lollipop necklace so much. It's on quite a long chain, and I wear it nearly everyday, accompanied by my Totoro necklace that I bought from Jiji Kiki. I love it.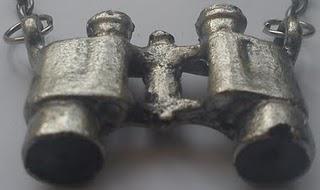 How adorable are these binoculars? And so quirky!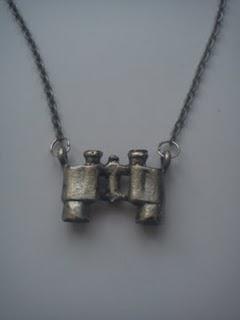 I love the fact that this necklace isn't perfect, it has it's defects and is a little misshapen and I think that adds to the appeal of it.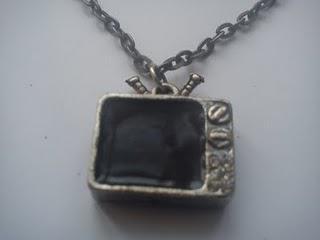 A Television....on a necklace? Who would have thought it? Genius, I say!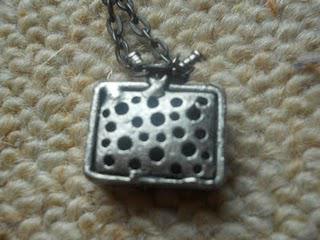 This might sound weird, but I actually prefer the back the front. Not because the front is horrible, but this side just has this quirky little edge to it.
These three items are definitely the ones that I wear the most :)
Ear Rings: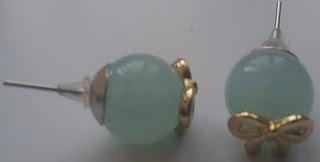 The thing I love about these earrings, are that they are a style that I would never buy. I tend to opt for dangly earrings, so it made a change to have something a little bit different.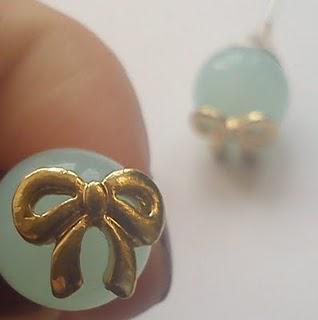 Ultimately, this picture was me trying to be all arty. And, I kinda like it :P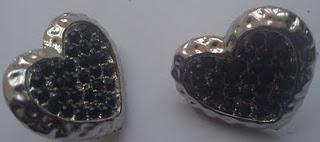 This is going to sound really weird, but these earrings remind me (in a good way) of those old bottle caps, but a little misshapen, and decorated. 
Noting that I tend to go for dangly earrings, both of these pairs were weirdly heavy, which you'd think I'd have been used to!!
Ring
:

A heart-shaped knuckle duster. Well, that's one way of spreading the love...fist style ;) haha! Or, it's taking the idea of kissing someone's fist/knuckles a liiiittle too far hehe :D
Hair Clip
:

This hair clip is so darn cute, and I did actually wear this whilst in Istanbul, not for the wedding, but for a family meal the night before. Unfortunately, my hair is a little bit too fine for slides like this, and it kept slipping a little, which is a shame, but I still love it.
Saving the Best to Last: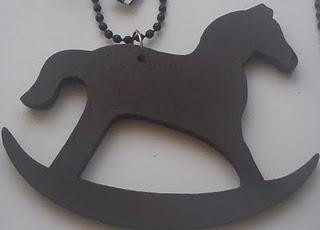 I'm not going to lie, this has to be the most bonkers necklace that I have ever owned. It is a huge rocking horse. Oh yes. And I love it! It's the size that makes me chuckle, because I don't think that I've ever owned a necklace where the "pendant" is so big.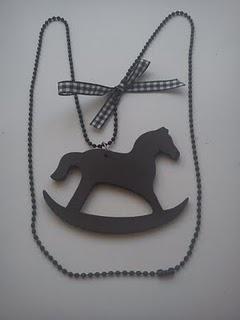 I've had so much fun with this jewellery, and I am so happy with my purchases, which is a big deal, because from the moment I placed the order I started to get paranoid (in an oddly excited way) that I wouldn't like anything that I got. But, the key to a Lucky Dip is to stay open-minded, expect nothing and you'll get more than you expect.
If you haven't checked her out yet, you can find the Temporary:Secretary Shop 
right here
, and Sarah's blog right here.
Make sure that you pop over and say hi! Oh, and if you buy anything, don't forget to share ;)