When I say that I have a ton of new products to try out, I am not exaggerating in the slightest. It is really quite absurd, actually. I have put myself on a "no buy." I put that in quotations because I am still purchasing products, but I am sticking to things that truly catch my eye or I need to restock versus just getting things for the sake of a review. Being that I am trying so many new products, I thought it would be a good idea, as well as something different, to do a roundup of everything. I'm not going to list every single thing or go into too many details. I'll mainly be sticking to the things I am really excited about and I will include a few first impressions on things I have tried. So sit back, grab some coffee, and relax. Oh, and there will be some PR stuff in here as well. I will be sure to clearly indicate what was sent to me and what wasn't.
Let's get started!
The products I am most excited to try out are all from Hard Candy's spring collection, which is huge. I think I have pretty much everything they released. I have tried most of it and I like nearly everything so far. I am still on the fence about the Prismatic Highlighter, though. I'll do a preview post, if you will, on the collection before I review individual products.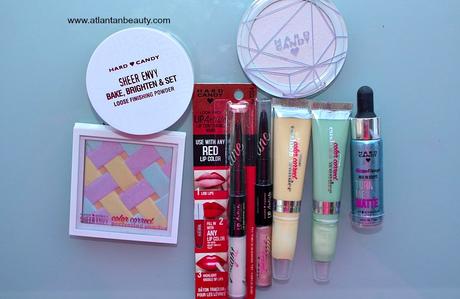 I don't know how I missed this, but I had no clue that Kiss had a makeup line called Ruby Kisses. I went to a different Walmart than normal and they had a great cosmetics section. I picked up an eyeshadow palette, two of their Matte Lip Lacquers, and an eyeshadow primer. Their Matte Lip Lacquer's are amazing! The eyeshadow palette is okay and I haven't had a chance to use the primer yet. This line is very budget friendly and they have a good range of stuff. I also love that they have bold, colorful lip products.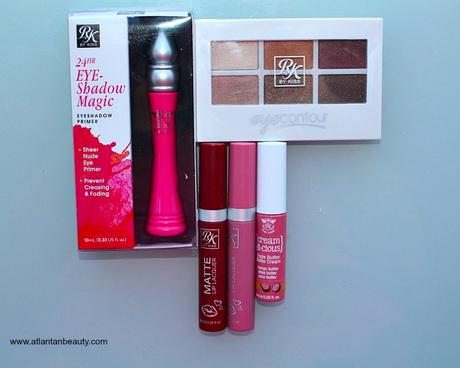 GloMinerals was kind enough to send me a few things to try out. They sent over their mattifying primer, two matte lipsticks, and an eyeshadow primer. The lipsticks are gorgeous! One is a peachy nude and the other is a vibrant pink. The shade names are Organza and Fixation. Both are going to be great for spring. I also really like the eyeshadow primer, but I am still on the fence about the face primer.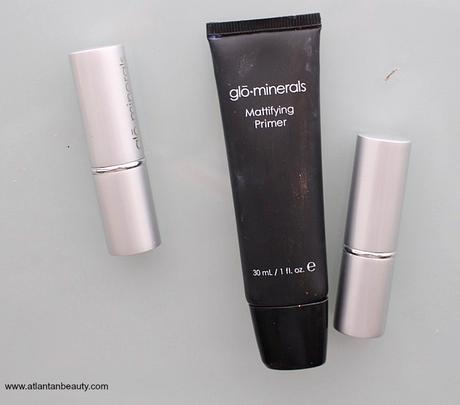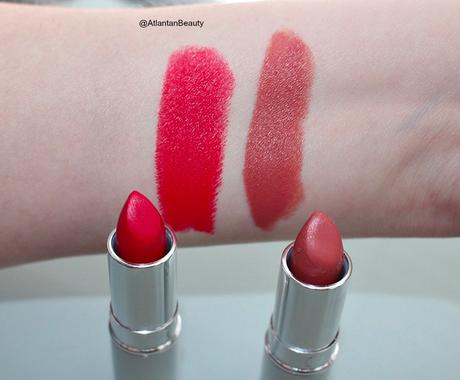 Everyone has been talking about the Juvia's Place Eyeshadow Palettes for a while now. After hearing so much about them and seeing all of the beautiful swatches, I finally bought two of the palettes. I have the Nubian and Masquerade Mini palettes. I am obsessed with them. I think you could take away most of my other shadow palettes and I would be okay with that. I'll have reviews up of them sometime in the near future. I still need to try out the Masquerade Mini a little more.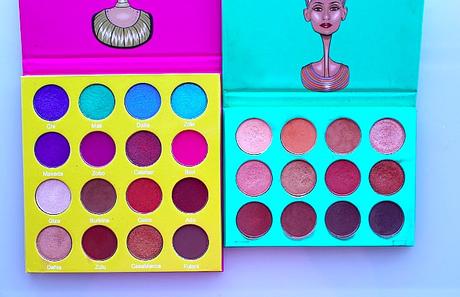 I have a ton of new skincare products, too. Shea Moisture just released a lot of new products that are part of their Beauty Hack line. This line is neat because you can customize your own masks for both your face, hair, and body. They have two kinds of clay: Moroccan Rhassoul Clay and Aztec Clay. I got both, of course. They have quite a few different oils as well as fragrance oils. They have recipes on the back of the clay, but I tried that and it didn't work out for me. It will likely take some trial and error to get the consistency you prefer. The first time I made it, I followed their recipe. I couldn't even apply it to my face. The second time, I tried my own version. it was still far from perfect, but it worked. My skin felt and looked smoother. I didn't experience any irritation, either.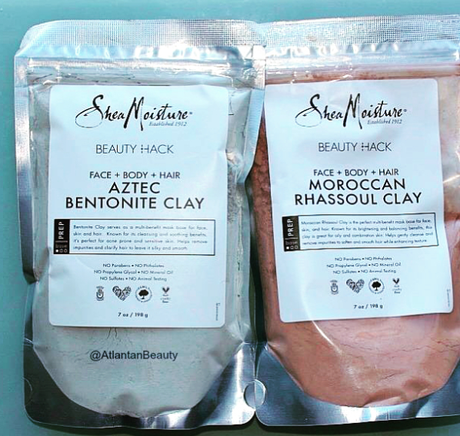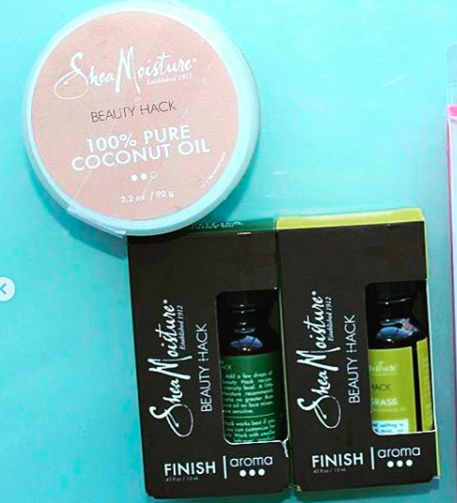 Ulta has been blowing my mind lately. They are starting to carry a lot of K Beauty brands, including Skinfood. I like doing an at home egg white mask, but mixing it gets a little old. So, I bought the Skin Food Egg White Pore Mask in addition to their Egg White Pore Hot Shot Mask.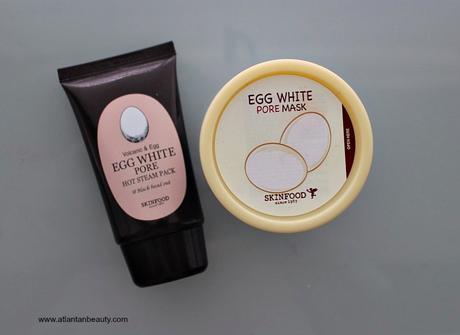 Influenster sent me some new products by Ole Henriksen that are designed for oily skin. I cannot even begin to tell you how I excited I was when I found out that I was picked for this Vox Box. I have been using the products for two weeks now and I am highly impressed with all three products. I'll have a review up once I have tried them a little but longer. But so far so good.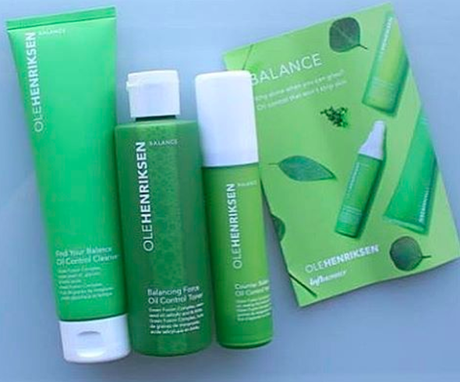 The Body Shop also sent me (I can't believe I can say that now) two of their newest skincare products to try out. The first is the new Liquid Peel, which is so cool! It isn't a traditional scrub or even chemical exfoliant. It applies like a lightweight gel, but after 15-20 seconds, you can see balls of dead skin and debris form. The other product is an eye cream. It instantly hydrates and brightens your eyes. I even detect a slight firming effect. But as far as any long term effects, I haven't really noticed any.
Last but not least. is the Wet n Wild Spring Collection. I did a generalized post on the collection, but I am still thoroughly trying the products out.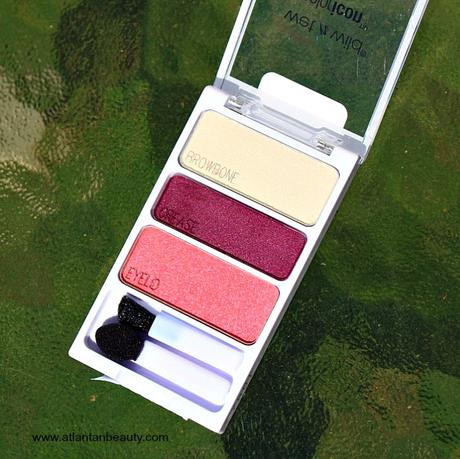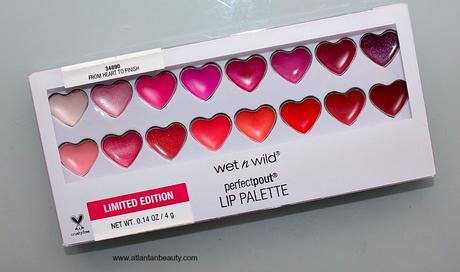 I do have two new products by Makeup Revolution. The first one is an eyeshadow palette that looks a lot like Kat Von D's Shade & Light Eyeshadow Palette, which is so pigmented that it can be difficult (and intimidating) to use. This one is actually really good. The other product is their Ultra Strobe Palette, which is really cool. It isn't quite as intense as I was hoping for. However, if you are curious about duo-chrome products, but are a little nervous, you might like this to start out with. The colors are pretty sheer.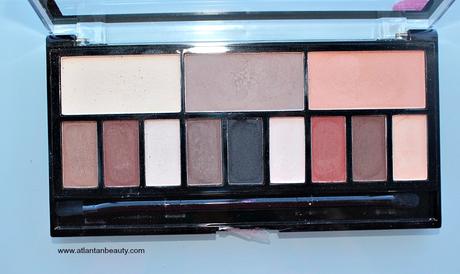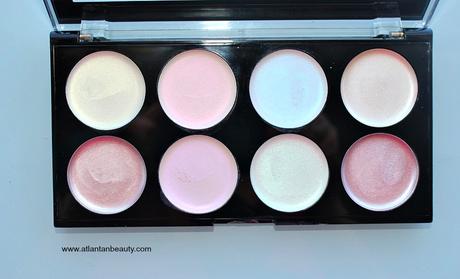 Ulta now carries Model's Own, so I ordered a few things by them and they should be here tomorrow. I plan on doing a post about the products and including a try on and swatches. I am also going to order some stuff from the collection Tarte is ordering tomorrow. I am excited to see them releasing a more colorful palette and the brushes are stunning.
I'll get back to working on product reviews soon.