The Hunger Games is touted to be one of the biggest-selling films of 2012, and with a blanket of teaser posters, trailers and the placement of Districts, through the Capitol.pn website, we fans are certainly being spoilt in the marketing stakes. And if Lionsgate, the company behind this highly anticipated film had had their way, we could expect the mother of all beauty-related marketing tools to be heading in our direction, in the form of a China Glaze nail polish.
I say "if", because if the
reports
are true, American International Industries, who own China Glaze are planning on suing Lionsgate after the film company allegedly pulled out of the contract.
If the polishes had been released, these are what they are said to have looked like: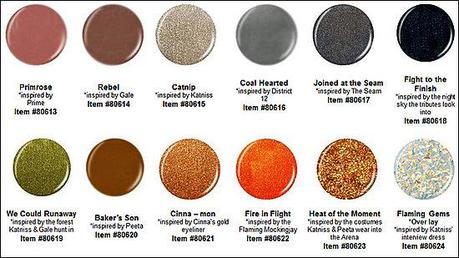 Image from here.
When I first heard this story yesterday, I really could not imagine what types of colours the range would have featured, but my speculation had included reds (for the flames of the fire) and golds (for the mockingjay) and dirty greys (for District 12), so I was really glad to find this picture of the collection. I was also glad to see that all of the shades, other than the red, was included, but I'm happy with the orangey shade.
I'm really hoping that Lionsgate figure stuff out with American International Industries, because I think that this China Glaze range would have been amazing, personally.
Marketing of films is always a tricky ones, firstly because you never know what is really going to do well. For example, look at the amount of hype that revolved around the making of Philip Pullman's Northern Lights (or The Golden Compass in film form!); marketing went crazy, it had a pretty amazing cast, and unfortunately, it inevitably completely panned at the box office, with plans for the second two books to be adapted apparently disappearing off the face of the planet!
However, for films that are a huge success, tie-ins can be a brilliant supplement to the overall film, as film-goers strive to have a piece of the film that they can keep.
It might seem crazy to have film tie-ins that are beauty products, but when you consider that the fans for these films are probably predominantly female, it actually makes perfect sense. Take a look at some of the other beauty-related tie-ins that we've had over the past couple of years: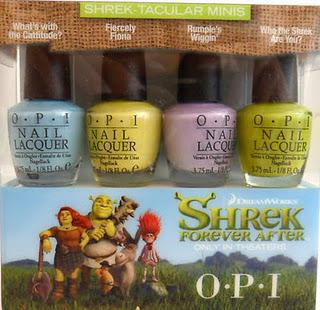 Review can be found here.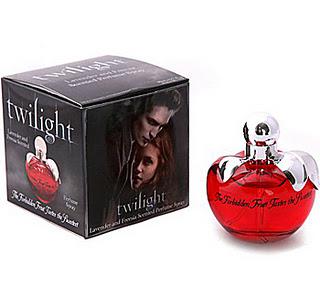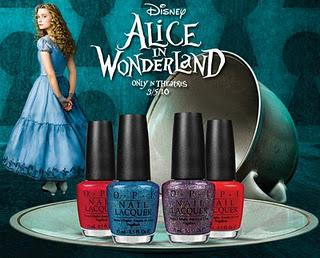 What do you think of the Hunger Games nail polishes? do you hope that they'll be released? And what about beauty/film tie-ins? Are you a fan, or do you not see the point? Which ones are your favourites, and which ones do you wonder why they bothered?