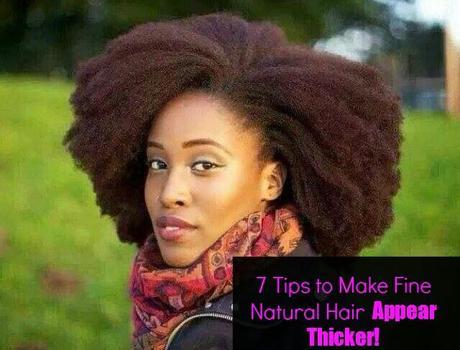 One of the things
I disliked most about my hair when I wore it relaxed was how thin and limp it would usually appear. Going natural was supposed to be the end to my thin hair problems, I just knew I would be rocking a full, big ole' head of kinky curls, but... it seems I was wrong.
Of course my hair became much thicker after I stopped chemically processing it and transitioned to natural hair but it still wasn't as full as some of the gorgeous, full Afros that I had seen. I have seen some Afros that seriously put mine to shame. Can we say jealous lol!? Seriously, the big ass afro' look is just something I have very rarely been able to achieve. The truth of the matter is that genetically, I just have thinner natural hair. Fortunately,

I've learned a few tricks that have proven to be most effective when attempting to give my fine natural hair a much thicker appearance...
My top 7 tips for giving fine natural hair a thicker appearance: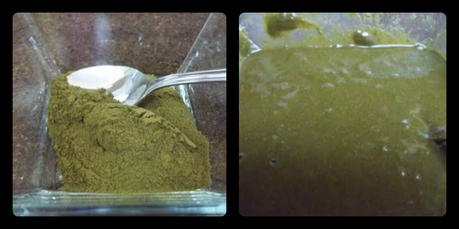 Photo Source: RockinItNapptural
1. Henna Treatments
Henna (Lawsonia inermis) is an all-natural powder that will smooth the cuticle layer of your natural hair by acting as a filler. Gaps occur in the hair from heat styling, routine styling, and even environmental factors play a part in the destruction of your hair strands. Henna provides a permeable layer over the hair, giving your natural hair a fuller, thicker appearance. Henna also has a molecular structure that penetrates and binds to the natural keratin of your hair and strengthens the hair shaft naturally.
2. Castor Oil Treatments
Castor oil is a vegetable oil that has been used for many years to thicken and promote hair growth. It contains numerous fatty acids and acts as a natural humectant, helping to draw moisture to the hair. Castor oil It is typically applied to the scalp to promote healthier, stronger hair growth however, I've found that by using Castor oil as a hot oil or pre-shampoo treatment, it can give the hair the appearance of being fuller. I usually shampoo my hair on Friday nights and follow-up with a light conditioner before applying my Jamaican Black Castor oil to my hair and leaving it in overnight with a conditioning cap. The following morning, I'll co-wash my hair with a clarifying co-washing conditioner (I use either As I Am Naturally Coconut Co-wash or Pantene Truly Natural Co-Wash), and continue with my usual hair routine.
Check out:
10 Phenomenal Plant-based Oils for Natural Hair
3. Chunkier Twist Outs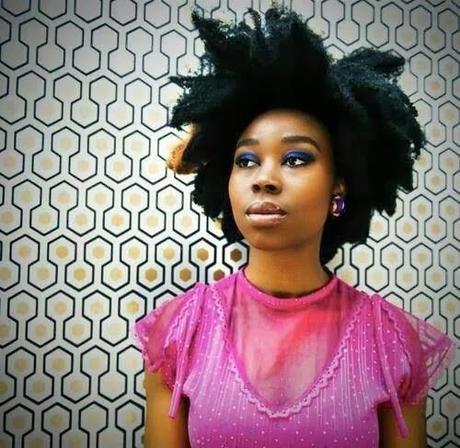 One mistake that I used to make was creating small, finely sectioned twists for my twist outs. After I took the twists down the next morning, the hair closest to my scalp would seem fuller but my ends would be especially thin and scraggly. Smaller twists weren't working for me so I started creating larger, chunkier sections and twists to give my hair a fuller appearance. I also found that doing flat twist outs made my hair appear a bit fuller than when I wore single section twist outs.
4. Pin Up Hair Styles
Pinup hair styles are another temporary option for those with thinner natural hair. Some of the est pin-up styles are created on older twist-outs and when the hair is fluffy. You can make your hair appear fuller by pinning up random sections of the hair, and leaving out a section in the front as a bang or you can flat twist the hair into pin-up styles.
5. Protein Treatments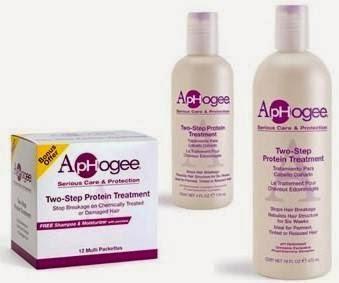 Protein treatments do a great job of filling in any gaps in the cuticle of the hair shaft, just like Henna. Protein adds strength and resiliency to finer natural hair. Just like henna, protein fills in the damaged cavities of the hair shaft and makes the cuticle appear smoother and more full thus, resulting in the appearance of fuller, thicker hair. Try giving your hair a protein treatment at least once a month, or start using shampoos and conditioners that contain protein or amino acids for a stronger, thicker cortex.


Check out: How to Know When your Hair Needs a Protein Treatment


6. Styling Dry, Stretched Hair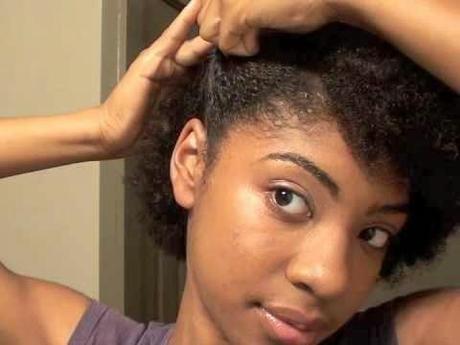 Photo Source: Naturalchica.com
My natural hair never responded well to being styled while soaking wet. My twists-outs would be super curly, but severely shrunken. I could barely fluff my hair without it becoming frizzy.
 I started allowing my hair to dry at least 80-90 percent before even attempting to style. Air drying is healthier for your hair, but if you choose to blow-dry be sure to use a heat protectant and you only want to dry your hair about 75-80 percent.
Allowing the hair to mostly dry before twisting or styling will give your hair a naturally thicker appearance, in edition to elongated twists that aren't super shrunken. If you decide to twist on hair that isn't freshly washed, simply apply a creamy leave-in conditioner, follow up with a moisturizer, apply your styling aid if desired and proceed to twist.
7. Add Some Hair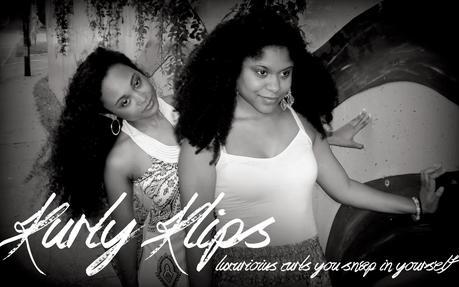 Photo Source: Kurlyklips.com
What better way to give your hair a fuller look than to add some hair to your own natural hair! Natural hair extensions have come a long way and there are more than a few natural hair extension brands that now offer an array of textures to match kinky, curlier hair types. If you want something versatile that can be added quickly, try going for natural hair clip-ins such as
Kurly Klips natural hair clip-in extensions
. You could also go for a sew-in or half-wigs, and other natural hair weave options.
Source 1
| Source 2 |
Source 3