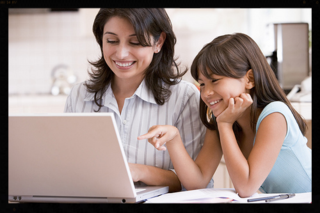 If you are running your business from home, then you must separate your work from your personal time. - Please Tweet This
After reading today's reading today's tips from Courtney Gordner, please share it with others on Twitter, Facebook or any of your favorite social networking sites. Thanks!
Contributing Author: Courtney Gordner  
If you are running your business from home, then you must separate your work from your personal life.
You may feel tempted to continue to work during your personal time.
After all, you'll only need an extra hour or two to finish everything and then you'll be fine for the rest of the evening, right? Wrong! 
Resist the urge.
No matter how much you may think that doing some work during your personal time will be beneficial, it's a better choice to leave the paperwork behind, turn off your business phone, and step away from the technology.
Use your down time doing the things your love or spending time with the ones you love.
You work your butt off and deserve it.
Reason #1 - There Will Always Be Work Waiting for You
You may think that you're cutting down on your workload for the week by finishing tasks during your personal time at home.
Even if you spend the entire night completing your workload for the day, you will still have work to do tomorrow. 
Will the extra hour that you spend working during your personal time make that much of a difference?
The difference will be sleep deprivation and more work waiting for you.
Reason #2 - You Will Experience Serious Burnout
If you're working as an employee and get paid hourly — you clock in, work for a few hours and then clock out.
Since you don't use a literal time stamp, you are still expected to get the work done in a timely fashion, so it's easy to feel obligated to get your excess work done during your personal time.
In fact, your workload will never seem to be done. To avoid burnout, it's wiser to do your work during your scheduled work hours, not your personal time.
Reason #3 - It's Unfair to Your Friends and Family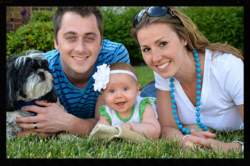 You're relaxing with your group of friends while your children play in the next room when a phone rings.
Your friend looks at the caller ID of her phone and says, "Sorry, it's work, I have to take this," as she leaves the room.
We've all had this happen, and sometimes it's been our own phone that has rung.
But when you're using this time to deal with work, you're taking away time from your friends and family.
Your daughter might need help with a science project or your son could need an extra set of eyes for his English essay.
Oftentimes we may make promises such as helping with homework or going to a lunch date with a friend. However, when it comes time to fulfill the promises, you may be worried about a project for work you need to complete.
It's important to keep these promises. Think of what it says to the people around you that you find work more important than them.
Reason #4 - The Stresses of Home Life and Work Life Don't Mix
I'm sure you talk about your family at work — I certainly do. It's fine to talk about something great that has happened to a family member during your working hours.
But when you're working, talking about the personal money issues you may have or the troubles your son or daughter may have with school.
It's called a personal life for a reason.
Leave the stresses from your personal life it's place, just as you should leave the stress from work in its place.
It benefits no one to discuss your issues at work at the dinner table.
Reason #5 - All Work and No Play Equals No Fun
There's a time for work, and there's a time for play. If you spend your entire day working you are not going to get any joy from life. 
Make sure that you're doing activities you enjoy during your personal time.
Read a chapter of a book before you go to bed.

Have a game night with your family.

Take a hot bubble bath.

 
Excellent ways to transition mentally from your work state is to listen to some relaxing music and sing along, meditate, or take a stroll outside.
Whatever works best for you to get out of the work mindset.
Instead of stressing about the work that needs to get done, use your time to relax and not worry about the paperwork on your desk because it can wait until tomorrow.
Reason #6 - Invest Time to Take Care of Yourself
Working all of the time may seem like a smart choice because you'll be getting more work done.
But in the long run, you're just going to run yourself down and push yourself too hard.
If you're tired and stressed out all the time, you won't be as productive at work.
Leave your excess work on your desk when the clock strikes your quiting time and focus on making yourself happy during your personal time.
Recommended Resources to Help You Separate Your Work from Your Personal Life
The Balancing Act - 5 Ways to Simply Manage Your Business and Babies
5 Tips For Working Mothers Struggling to Get Work Done
Photo Credit: GSCSNJ,: amslerPIX  via Compfightcc
About the Contributing Author:

Courtney Gordner is a blogger/journalist with a passion for writing and the latest trends online. You can read more from her on her blog: http://talkviral.com/. You can even connect with Courtney on Google+ and on Twitter: @CourtGordner
Awesome Posts by Courtney Gordner on the Woman in Leadership Blog:
How to Become an Industry Leader
Be All that You Can be in Social Media
5 Effective Ways to be a More Approachable Leader

Ready for more W.A.H.M. Advice to keep you on the right track while building your business? 
Recent Posts on W.A.H.M. Advice

FEATURED SPONSOR