Shakes for weight loss are increasingly becoming popular. The fact that a good number of celebrities credit these shakes to their well-toned bodies only means one thing; the demand for these shakes can only go up. While a lot has been said about these shakes, you need to get your facts right if you would like to use them during your weight loss journey. Below are 5 diet shake facts that will help you understand them better and perhaps enable you to put the shakes into good use.
This is not a miracle solution
There is no doubt that these shakes work. Many people have actually used them to successfully get to their ideal weight. The truth, however, is that those pounds will not automatically melt from your body simply because you are taking a smoothie for weight loss. Losing weight is hard and you have to do a diet overhaul if you are to see any results. Swap those unhealthy junk foods with healthy and low-calorie foods. You may also need to include regular exercise into your routine if you want the results you get to be lasting. As many know, losing weight takes a lot of work and these shakes will only provide a quick and low-calorie shake you can grab on the go. You have to put that extra effort in to get what you want.
All shakes are not equal nutritionally
No two shakes are similar. Though the primary ingredient for these shakes is protein, the actual composition in each is different for every brand. Some shakes are fortified with all essential vitamins and minerals while others are not. Even the protein content is not always the same. Some brands come with whey protein while others like the 310 meal replacement shake are made using plant-based proteins.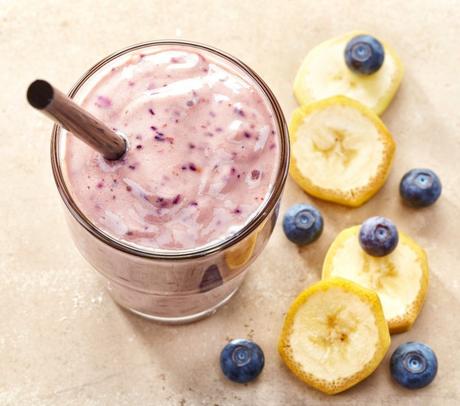 You have to look at the nutrient content in each shake and choose one that you think will benefit your body in more ways than one. It does not hurt if you get a shake that will help you lose weight and at the same time safeguard your health and general wellbeing.
They are healthier than your average meal
Each diet shake may be healthier than most of us think. Reputable brands ensure that they incorporate a good blend of vitamins, minerals, and fiber in addition to the protein. This means that a single shake may deliver all the nutrients your body needs to perform optimally. The same cannot be said about most of the foods we take in today. No matter how healthy, it is difficult to get most of the vital minerals your body needs from a single meal.
They work great if you are not crazy about planning
Healthy living requires a lot of planning especially if you are working with a crazy schedule. In between your schedule, you have to find time to make healthy meals and shop for healthy ingredients. Well, with these shakes you can have your meal in two minutes or less. Simply mix the shake powder with your beverage of choice and your meal is ready.
If you sometimes forget to pack your lunch and have to go to the vending machine to get a bite, these shakes are for you. Simply carry a few sachets with you or whip up a batch and store your shake in the fridge. You will still enjoy a wholesome meal even when you do not have the time or ingredients to make a decent meal. You have to be careful, though, and only replace a maximum of two meals in a day. You can then enjoy a healthy snack and a proper meal at least once during the day.
They are not boring
Well, most of us associate weight loss with boring meals we have to force down our throat. While it is true that some shakes do not taste as great, some are actually delicious. You may have to sample a few options to get one that will appeal to your palate. Just ensure that the option you choose is not laden with sugar. Instead go for options like the 310 diet shake that contains no sugar but is naturally sweetened using stevia-one of nature's best gifts to us. This way, you are guaranteed that your health is safeguarded and the results you get will be favorable.