A lot has been said about meal replacement shakes in the recent past and while all this information has been helpful to some, it has left others confused and with more questions than answers. It doesn't help that there are numerous options to choose from and all these shakes promise to make weight loss achievable with minimal if any effort. So what are these meal replacement shakes for weight loss and do they really work? Below we discuss these shakes in detail. We will look at the thinking behind meal replacement shakes and discuss how you can use these shakes to attain your weight loss goals.
Do They Work?
The short answer is yes. Meal replacement shakes actually work and they can help you get to your ideal weight in a relatively short time. That said it is important to remember that the shakes only work when used correctly. You also need to make some lifestyle changes for lasting results.
Meal replacement shakes are designed to help you reduce your caloric intake while still providing the body with vital nutrients. You, therefore, have to take the right steps to significantly reduce the number of calories you take in every day. You have to stay away from junk food and other calorie-laden foods. These should be replaced with healthy salads and whole foods that are low in calories and come with a good percentage of essential minerals.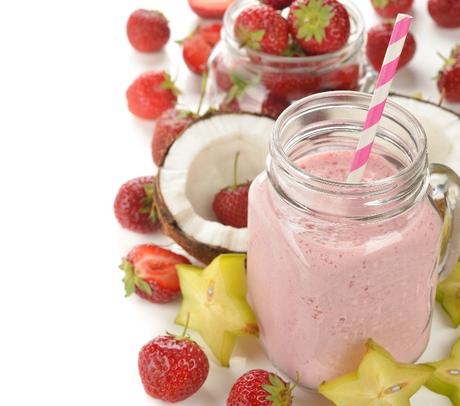 The meal replacement shake you choose will to a large extent determine how successful your weight loss journey will be. Though some meal replacement shakes for weight loss work wonders, you will need to use them for a few weeks to get any tangible results. The shake you choose should be both nourishing and tasty. It should also be high in protein and low in calories. The 310 meal replacement shake is one such shake. This shake comes with all the above benefits and so much more.
How to use meal replacement shakes?
As the name suggests, these shakes are designed to replace a meal. You can choose to either replace your breakfast, lunch, or dinner with your shake of choice.
For faster results, you can use the shake to replace two of your meals. As long as the shake you choose is made of high-quality ingredients and is packed with nutrients, your body will still get most if not all the nutrients it requires to perform optimally. You have to be careful, though, and ensure that you do not starve yourself otherwise you will start craving for those unhealthy foods that will set you back a step or two.
You are allowed to get as creative as you want as far as making your shakes is concerned. You can incorporate fruits, vegetables, and healthy beverages into your shake as long as this does not significantly increase the total number of calories. Pop in some strawberries for some added color or add in some low-fat milk for a creamier shake. Whatever you do, just ensure that you do not go over your daily caloric intake otherwise, you will not get the results you desire at the end of the day.
Advantages of Meal Replacement Shakes
There are many reasons why meal replacement shakes are working where many other products have failed. For one, these shakes are conveniently packaged. All you have to do is mix them with your beverage of choice and you are good to go. No cooking is involved and even if you only get a few minutes for a bite at work, you can afford to quickly fix your shake as opposed to going for something from the vending machine.
Good replacement shakes are low in calories and high in vital nutrients and fiber. Some also come with appetite suppressing properties. This only means that with such shakes, consuming lower calories becomes easy and consequently weight loss becomes achievable and within a short time too.
Meal replacement shakes for weight loss also work because they are easier to work with. The calories are already counted for you so you do not have to guess just how much you are consuming. The good brands are also quite tasty which makes it much easier for you to stick to your weight loss. The 310 shake is one of these great brands known for nutrient-packed shakes that taste pretty awesome. You easily fix your shakes and actually look forward to drinking them once or twice every day.