It's that time of year again… The Makeup Show is back in LA and it's bigger than ever! Check out some of the must see's at this years show

:
1.  Inspiring Keynote Speakers
One of the best aspects of The Makeup Show is the education. Not only is it free with admission, but where else can you watch, absorb info and be inspired by the industry's top artists all in the same place? The Keynote Speakers this year are Mario Dedivanovic (Kim Kardashian, Michelle Williams), Troy Jensen(Jennifer Lopez, Katy Perry, Gwyneth Paltrow), Sutan Amrull (America's Next Top Model, Adam Lambert), Sharon Gault (David LaChapelle, Lady Gaga), Bill Corso (The Shining, X-Men, Indiana Jones) Jinny Houele (Cirque De Soliel) and Maurice Stein (Golden Girls, Planet of the Apes). They'll be sharing insight and info new and seasoned artists will be able to benefit from.
2.  Jump on OCC's New Lip Tar Packaging
I am so excited about Obsessive Compulsive Cosmetic's new lip tar packaging!!! No more messy spills inside my kit, AND they give you about 25% more product. Can't go wrong. I wish there was a way to switch out all of my lip tars for the new packages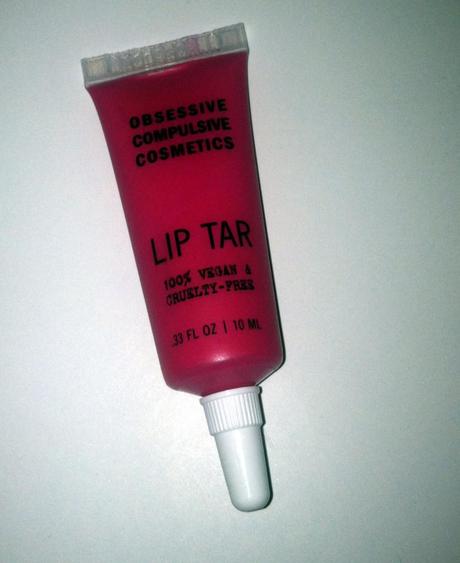 3.  The Professional Resource Area
A really cool feature at this year's show is Crystal Wright's Pro Resource Area. All day Saturday and Sunday, Crystal's Pro Pods will feature agents from Cloutier Remixx, Producers, Bloggers and Makeup Artists. Attendees will be able bring their business materials for review at a first come, first serve basis. On Saturday after the Industry Expert Panel, the experts will be staying after to do portfolio reviews (5-6pm). What a great opportunity to meet, network and put yourself out there.
4.  Check Out All of the Top Industry Prices at Great Deals
With over 70 exhibitors, the show floor is a makeup lover's dream come true. Kevyn Aucoin, OCC, Inglot, Makeup Forever, Embroylisse, Hakahudo and Senna are among the brands that will be selling products at the show. Most booths are offering discounts or show specials.