Blackheads on facial skin are a very common problem during teenage years. They are caused when dirt and dead cells get accumulated in the pores of the skin and they have an unattractive black appearance. One reason for their occurrence is hormonal changes in the body. They can take away from your looks because they are located in highly visible parts of your face. While you can use certain over the counter pharmaceutical products to get rid of blackheads, it's a good idea to try out the following great home remedies to exfoliate your skin and keep them under control: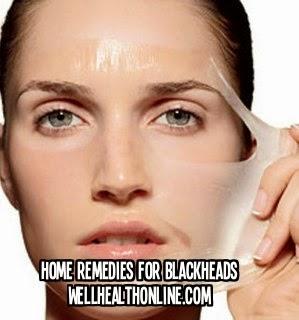 -
Baking soda paste
can be applied to the skin to get rid of debris and impurities. This simple face pack can be used every week to keep your face as clean as possible.
-
A mask made of egg whites
can be applied thickly and evenly to the face and allowed to dry out. When it is absolutely dry use a damp wash cloth to scrub it away from the face. This face mask doesn't smell very good but it is highly effective.
-
An oatmeal face
pack made of powdered oatmeal, natural yogurt and honey can also be used.
-
Milk mixed with fresh lemon juice
can also be applied to the face to get rid of dirt in your pores. Milk contains lactic acid which is very effective at breaking down the impurities in your skin. The citric acid present in lemon juice is also very useful.
You need to keep a couple of things in mind when using these great home remedies for blackhead control. Never use harsh products on your face or scrub it very hard. You will only damage your skin by being rough with it and this will result in the premature onset of aging. It is advisable to use light and circular motions when applying any product to your face and taking it off. You should also apply steam to your face for a few minutes before using any of these remedies since steam helps to open up the pores of the skin and make the dirt more accessible.
These home remedies blackheads solutions can easily be obtained from your kitchen or store cupboard. You should also wash your face twice every day in order to keep it as clean as possible. In addition, you should also wear only non-comedogenic products, taking care to remove them off your skin every night.
By 
Rizvana Manzoor