With all the hype about 3CE, there's no way I could pass up buying a truckload of stuff from Style Nanda this round. That, plus the fact that I actually trekked about 30-40 minutes around the neighbourhood of Hongdae trying to find this Style Nanda flagship store – there was no way I wasn't leaving without a bagload of stuff. -shopzilla descends-roarrrr.
3CE 3 Concept Eyes Lip Lacquer – KRW18,900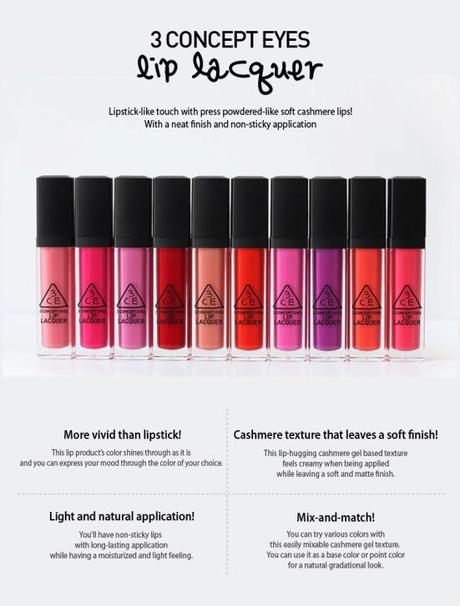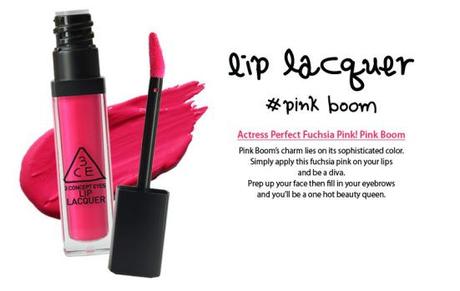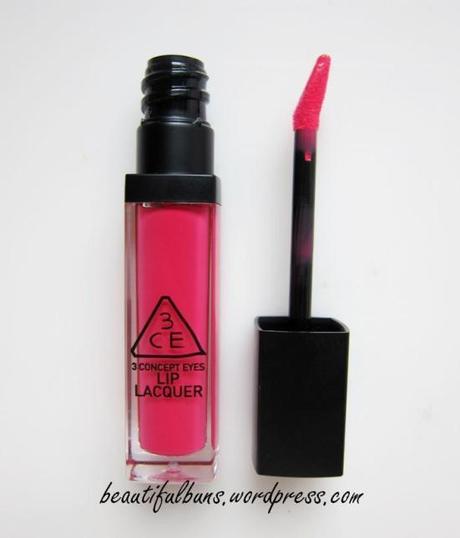 3CE 3 Concept Eyes Lip Lacquer in Pink Boom, a hot cherry fuchsia pink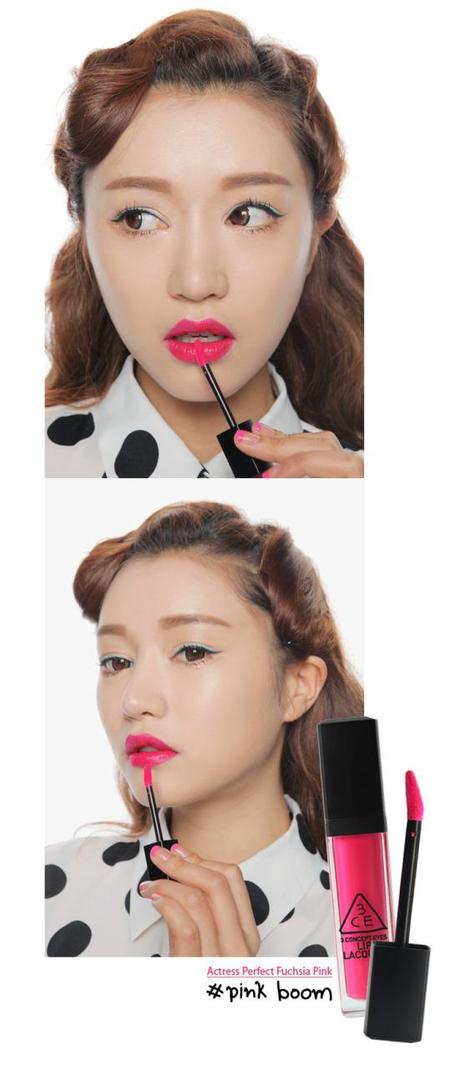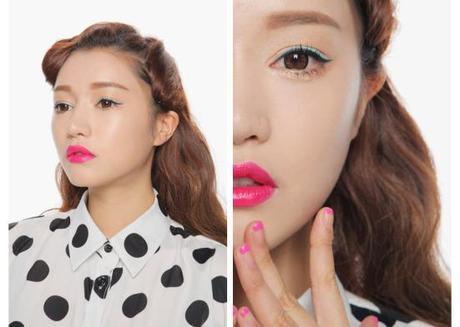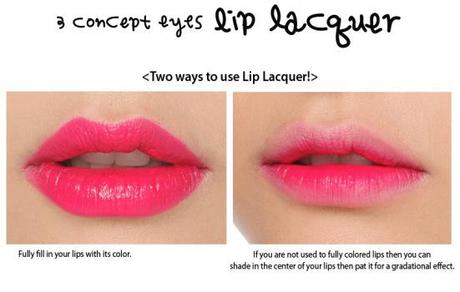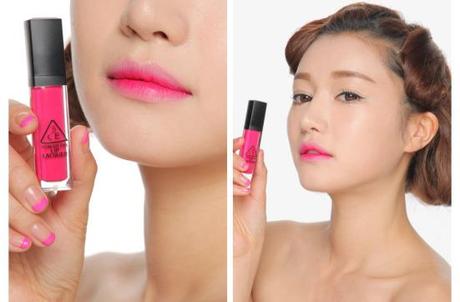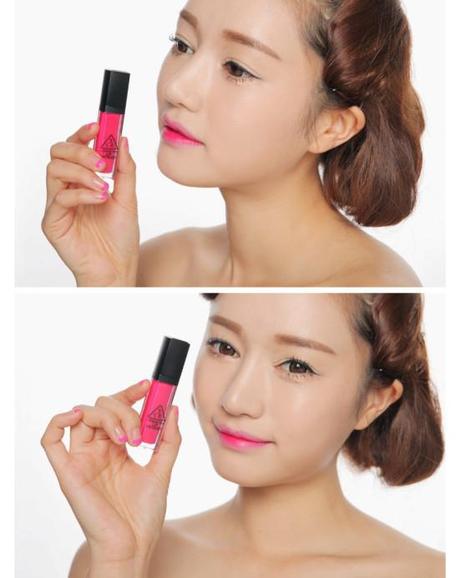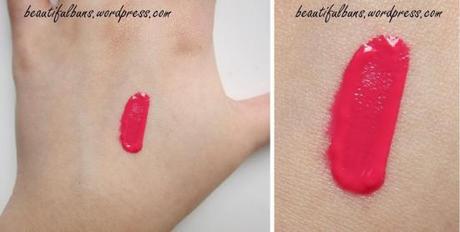 Trying my best to get the best representation of the colour – it's such a lovely rich pigmented hot pink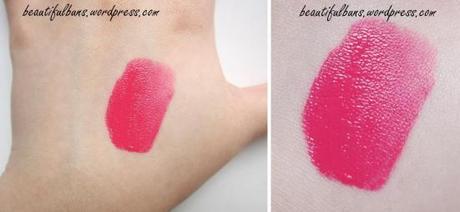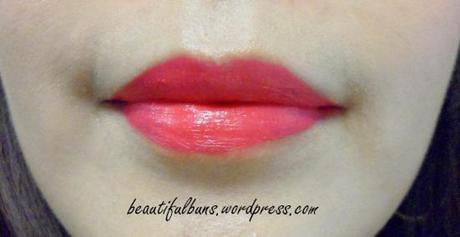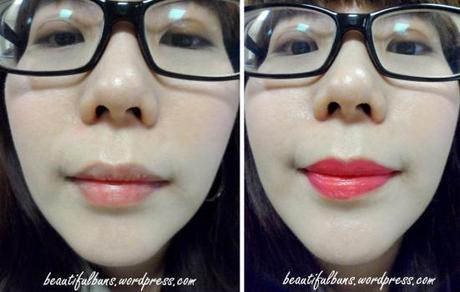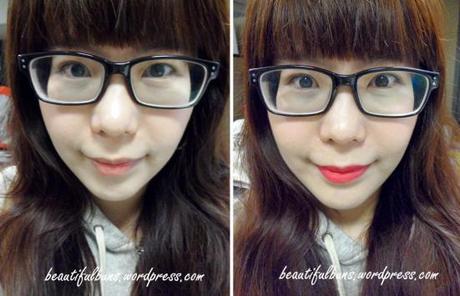 Intentionally leaving out the eye makeup so that you can focus on the lips – see how the colour brightens up my overall outlook (despite me looking like Bride of Zombie at 5am)?
I say…
Now I've always placed a lot of focus on my eye makeup – like Neil Armstrong on the moon, it's now time to move on and venture to other parts of my cavernous face hurhurhur.
It comes in a square tube and a sponge-tipped applicator attached to the twist-out cap.
The applicator is angled and flat so that you can have a more precise application.
There is absolutely no scent.
The texture is rich and yet not sticky and slimy. I guess this is because of the "cashmere gel-based" texture. Not really sure what that means, but I do know that it applies really smoothly (without a need for double coating cos the colour is so rich and pigmented). It then dries up into a relatively smooth finish (read: not glossy).
If you've got dry/chapped lips like me, make sure to apply a coat of lip balm before applying this lip lacquer to achieve better results and a longer stay.
Even when freshly applied, it doesn't feel like I've got anything on my lips, and I sometimes forget, till I look at myself in the mirror and get a shock from the bright hot pink lips. hohoho.
After a couple of hours of wear, the colour is still really rich (and basically stains my tumbler to no end).
However, the colour seems to have adhered to the dried portions of my lips now, so I apply clear lip balm (or Bare Escentuals Buxom Lips) over just to make my lips look more moisturised.
Plus, this lip lacquer is kinda like poster colour, and the lip balm sorta acts like a water salve – it refreshes the colour and makes it vibrant again.
The staying power of this lip lacquer is phenomenallllll. It sticks to my lips till the end of the day. If I ever had to survive a zombie apocalyptic maze, I'd use this to mark my way lol.
Overall, I'm really impressed with this lip lacquer – its colour is vibrant and stays even longer than the Vidi Vici Creamy Touch Lipstick. 3CE seems to be pretty strong in their lip products, so I'd recommend you get one. It's pretty affordable as well (if you get it from Korea). To buy this Lip Lacquer online, you can visit Style Nanda's website here. Pricing is in US dollars.
0.000000
0.000000