Huh, it is 2012 and if you are planning to get wed, then this is the right time to start the planning for the wedding ceremony. The bride has many things to do and many items to buy, so she just can't start all the work before the day of wed. Out of many things, wedding dress is one of the most difficult to select as it has to suit to many requirements. The only one way to look romantic on the wedding day is to have a romantic wedding dress for the bride with matching accessories. So, before purchasing anything, the bride has to confirm the design and the color of the dress and have to plan the rest of the things. Here are some romantic wedding dresses for 2012 that were showcased in White Gallery London.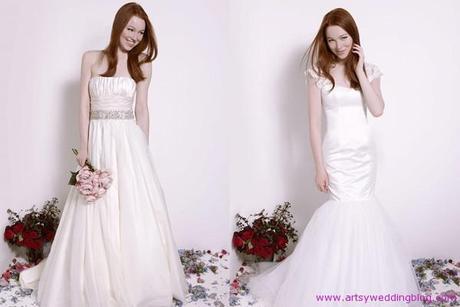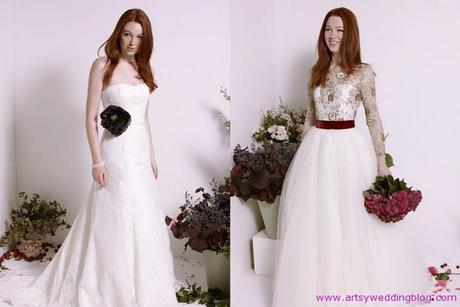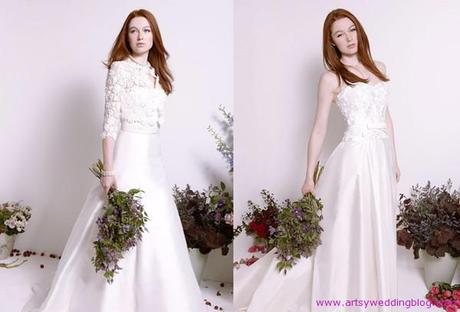 Stewart Parvin: The London White Gallery bridal catwalk has shown a breathtakingly gorgeous show set for the sweet sounds of Sade. Some of these wedding have encapsulated romantic and elegance in the brides with a selection of covetable dresses that are buttoned to the ridge accentuating the shapes. Stewart Parvin has opened the royal couturier with sleek, chic and romantic with pretty embellishments added to the glamour of each wedding dress. Wedding dresses came up in different colors in dark chocolate brown, rose and pink along with emerald green ribbon trimming.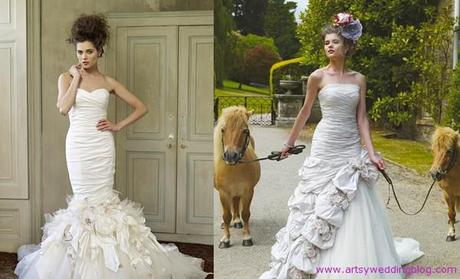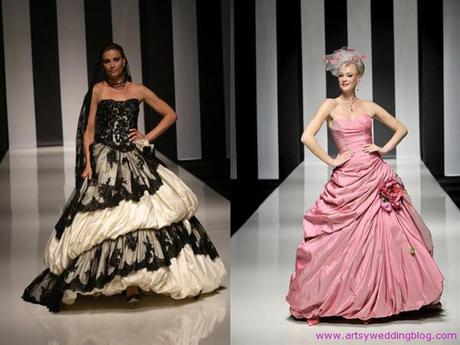 Ian Stuart: The show stopping bridal collection of Ian Stuart "Killer Queen" beat the runway at the White Gallery London. The full skirted wedding dresses are from his signature with molded bodices, which made a strong appearance with more femininity hugging fishtail designs along with more embroidery that adds to the theatrical feel. He has introduced a sense of rock chic rebellion in the name of Rockstar and Rockafella designs that added romantic and elengance to the brides.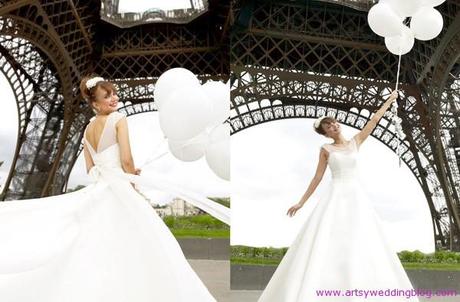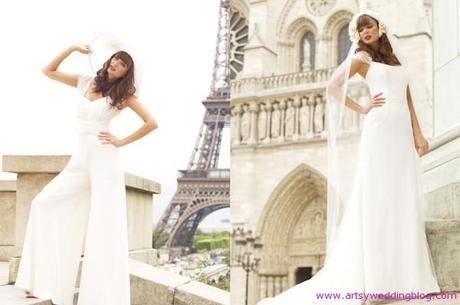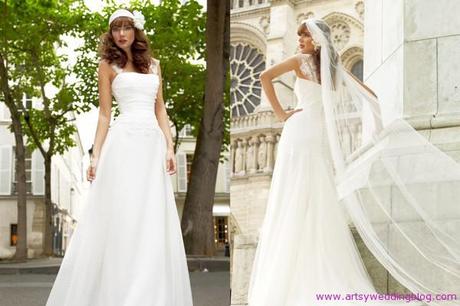 Stephanie Allin: The stunning wedding collection for 2012 from Stephanie Allin were inspired by the jazz age which were showcased by luscious beaded, textured fabrics and feathered in indistinct palettes with hints of gold, silver and black adding modern soul to the classic wedding silhouettes. The romantic feeling is conjured with the delicate usage of lace overlay decorating strapless, simple line along with wide waistbands. The double layered skirts with flashing cut gave a modern cut to the classic bustier wedding gowns. The silk embroidery, classic empire comes with a vintage chic along with sheer lace capped sleeves. Gorgeous belts gave a stunning look to the collection that defined the waist and ornamented the figure.