It doesn't really feel like much is getting done on the boat but it's getting worked on everyday. I can only tell because the layer of fine glass dust and getting thicker and thicker. At this point we're wondering if we're ever going to see the light and maybe we bite off more than we can chew. What went from a "fixer-upper" to a complete refit.  Cali's bed walls have been put up. It looks like a rabbit hole but we're putting in a hatch that opens to the cockpit. We're creating more space by removing the A/C ducting from the forward and aft cabins.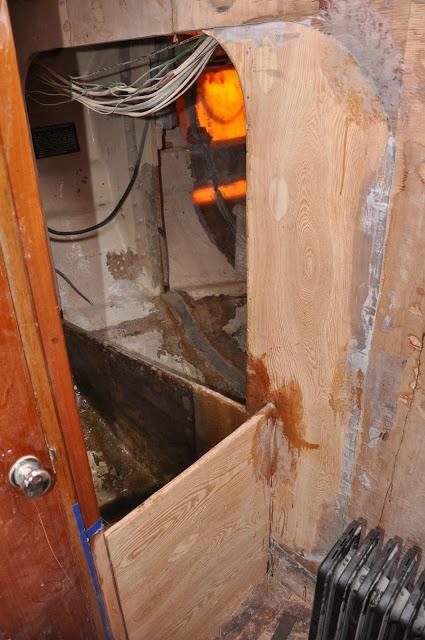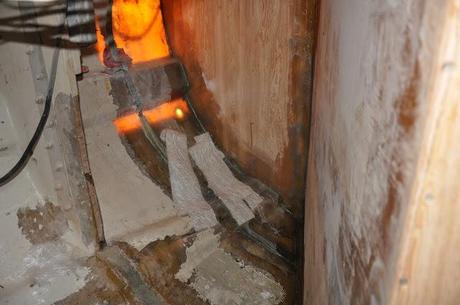 As you can see everything is an absolute MESS! The walls and bilges and getting ground down to be readied to paint.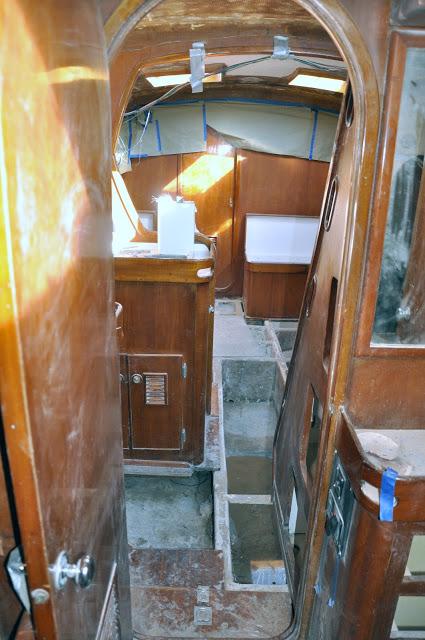 Carl added some more supports to the bilges. It needs another layer of glass but it's almost done. Also need to level off the large center bilge area so water doesn't just sit there and get nasty pirate boat smell. These areas are going to be perfect for canned food, batteries and other dry storage. I'm going to find some plastic or rubber flow thru mats for everything to sit on so if/when we get water everything was get soggy.