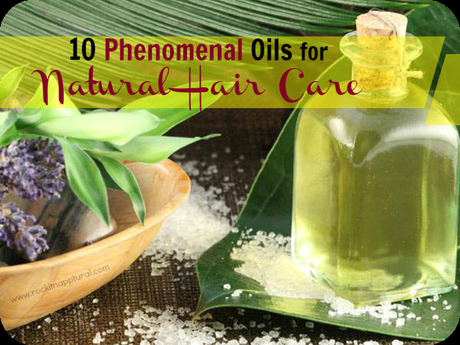 It really doesn't matter if you're doing a hot oil treatment, pre-shampoo treatment or otherwise,

you should try to have some knowledge about the different oils that are available for you to use on your natural hair and their benefits.
The following oils are good to use for their conditioning, moisturizing, healing, stimulating and strengthening abilities. Some of these oils can even be used to treat hair and scalp ailments, such as dandruff, dry scalp, itchy scalp, and even some minor scalp diseases...
Amla Oila

a strengthening oil

Amla oil is more commonly used in India and also in the practice of Ayurveda. Amla oil has been said to strengthen the hair from the root, promote stronger hair growth and prevent or stop hair loss. Amla oil also has the ability to darken the hair over time, which is why it is also said to help reduce greying hair. Amla oil is ideal for use as s pre-shampoo treatment.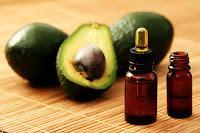 Avocado Oil
a nutrient rich, moisturizing oil
One of the very few oils that actually penetrate the hair shaft instead of sitting on the strand and suffocating it is avocado oil. Avocado oil is filled with essential nutrients for your hair such as vitamins A, B, D and E. In addition to adding moisture to the hair, it also enhances sheen and works well as a deep conditioner or oil rinse.
Black Seed Oil 
a strengthening and fortifying oil
Black seed oil has been used for centuries to cure hundreds of ailments. It has been used to treat hair loss and premature graying. In some cases, black seed oil can stop hair loss and help increase hair growth.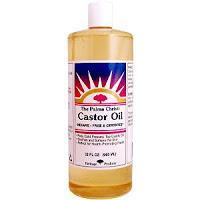 Castor Oil 
a powerful oil used for reconstruction of damaged hair, moisture, promoting growth, and preventing breakage
Castor oil, which comes from the Castor plant is a must for improving hair growth and helps the hair and scalp to flourish. Castor oil helps increase hair growth, prevent thinning, reduce split ends, combat frizz, moisturize the hair, and helps to prevent scalp infections. The oil is very thick and can be used as a pre-shampoo, scalp treatment or to seal your ends when twisting or styling.
Extra Virgin Coconut Oil
a strengthening and moisturizing oil that penetrates the hair shaft
Coconut oil is good for your hair, especially extra virgin coconut oil because its made up of proteins that are naturally attracted to the proteins (keratin) in your hair. One of the fabulous things about this oil is that its also one of the few that penetrates the hair shaft. This oil has also been known to increase hair moisture, protect color and strengthen the hair. Try using EVCO as a pre-shampoo treatment or deep conditioner.
Hemp (Seed) Oil
a hydrating and moisturizing oil that strengthens the hair
Hemp Seed oil contains an abundance of fatty acids, which makes it incredibly moisturizing and it can help improve hair growth. The oil is good for dry or damaged hair and has the ability to strengthen the hair follicle. Its also good for use on skin conditions such as eczema and psoriasis.
Rosemary Oil 
a fortifying oil used for stimulating the scalp, also for healing scalp issues
Rosemary oil has been rumored to increase "shine" and help promote hair growth by stimulating the scalp. This oil is an antibacterial and helps to rid the scalp of dandruff, irritation, dry and itchy skin, and dirt. Use rosemary oil as a scalp treatment or overnight hot-oil treatment.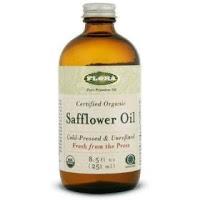 Safflower Oil
a moisturizing oil that nourishes the hair and helps prevent breakage
This odorless oil is rich in fatty acids, helping to protect and nourish the hair strands. You can find safflower oil
commonly used i

n some of your favorite shampoos, conditioners and other hair products.The oil is great for use on dry, damaged, color treated, natural or relaxed hair, as iit is fabulously moisturizing.
Sweet Almond Oil 
a strengthening oil that nourishes the hair and helps treat hair loss
Sweet Almond oil is a very delicate oil which is great for those whose natural hair is on the thinner side. Sweet almond oil can strengthen both the hair strand and the hair follicle, as well as prevent hair loss, breakage and add sheen to your hair. Sweet almond oil is commonly used in many hair products, as has been said to help smooth the cuticle layer of the hair.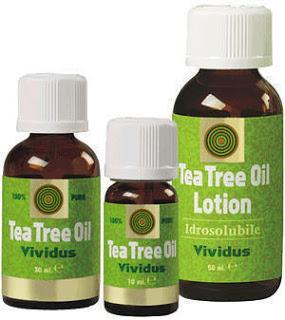 Tea Tree Oil
a soothing oil that heals and eliminates scalp problems
If you're struggling with a scalp condition such as dandruff or itchy scalp, then Tea Tree oil needs to be on the top of your shopping list. This wonder oil is anti-

inflammatory, antibacterial, anti-fungal and anti-viral, and is also commonly used as an antiseptic. Tea tree oil is also great to use on the scalp if you suffer from eczema or dermatitis.You can add 3-4 drops of tea tree oil to your shampoo or conditioner, or mix with an oil such as coconut oil or jojoba oil and apply directly to the scalp.
What are some of your favorite all-natural oils to use on your natural hair? What makes it your favorite?
Original image source: www.boldsky.com