September 2011 was when I started on a great and amazing journey, purely by accident. It was one which forever changed my life. Not only was September the beginning of the 2011-2012 school year, but  it was also the start of some hardcore weight loss. As to date, I have lost 80 pounds. This is about the same as the amount of weight I gained since moving to Seattle in December 2005.
Two things contributed to this weight loss. First was the gravy-covered homemade food my ex used to love to cook for us. The second, not surprisingly, is junk food– a weakness for me since I was in grade school. Oh, and then there were the pills…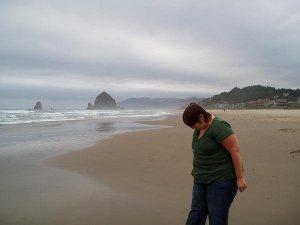 I started taking different medications for my Borderline Personality Disorder soon after I moved to Seattle, and as stated in a previous post, at the beginning, trying to get me on a regular regime of medicine was no easy task. I remember being prescribed different types of medications which, while some did what they were prescribed to do, there were also many that I had adverse reactions to. One of these reactions was weight gain.
In my opinion, the medicine that REALLY helped me put on the weight was a blood pressure medicine named Propranolol. I was put on this medicine to prevent the rage and mania I felt (and expressed) at the drop of a pin. Of course, it also helped to keep my blood pressure down as well. I believe that while on this medicine, I had a very hard time elevating my heart rate, which caused me to gain weight. Right or wrong– it doesn't matter. But it was not long after starting the medication that I had gained a little weight, and continued to do so until I stopped taking the drug in early 2010.
Soon, I weighed 70 pounds more than what I weighed pre-Seattle. I made a few half-ass attempts to lose some poundage, but saw little success.
Then I broke up with my boyfriend/fiancée.
This took place in July 2010. We continued to live together for a few months because I had nowhere to go, and as he normally did, my ex cooked a great deal. We also pigged out way too much on fast food.
September 2011 is the "golden month" in relationship to my weight loss because that is when I moved out of our apartment and onto campus at school. This was a HUGE change for me, and I adapted to it as best I could. Another big change in my life was not having a car for the first time in years. My car broke down literally a couple of weeks before the quarter at school started. My ex and I tried to get it fixed, but the car was too messed up to be repaired. Of course, being a student, I couldn't afford a new one, so I was forced to travel by bus, foot, or bike.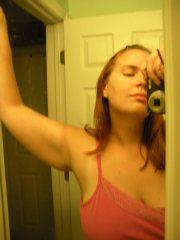 Because of all of this, my life changed A TON over a short period of time. One of the biggest changes were my eating habits. No longer could I jump in the car to get fast food or run to the store. Also, because I didn't have anyone cooking for me and because I wasway too busy with schoolwork to do it myself (I was lazy too, I'll admit), I stopped cooking. I bought somewhat healthy things I could munch on that did not require much preparation, such as granola and keifer. I also ate my roommates' food that they had in the cabinets, which was mostly healthy as well.
All of this put together and I soon noticed that my clothes were looser-fitting. About a month after moving, I was at the ex's house and I jumped on his scale… and noticed that I had lost 10 pounds. I was shocked– and quite happy. I figured that all I needed to do in order to lose more weight was basically keep doing what I was already doing, and this worked.
As stated previously, to this day, I have been fortunate enough to have lost 80 pounds…. and I'm not done yet. I figure if I can lose at least another 40-60 pounds, it'll be all good.