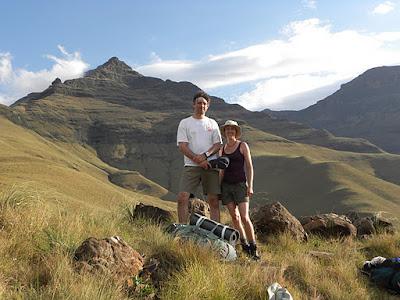 Greg and Michelle with Sterkhorn
After a 2-month 'break' running our cycling tours in the Indian Himalayas, I was happy to be back in the mountains I love so much. American siblings Greg and Michelle were looking for an overnight hike that would allow them to experience the real wilderness of the Drakensberg. Zulu Cave is one of those overnight spots that are close enough from camp to make it easily accessible in a day, but far enough to feel remote.
If you would like to do this hike contact us at
[email protected]
or have a look at our website
www.spanafrican-adventures.co.za
for other exciting options.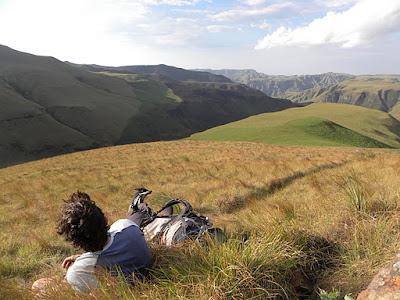 Enjoying a break on the soft short dry grass.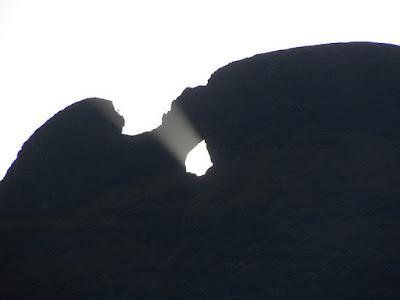 A beam of sunlight through Intunja, In Zulu "The Eye of the Needle".
Unfortunately, my camera had been stolen in India. These pictures were kindly sent to me by Greg and Michelle. For more pictures on this particular hike please
read the following posts
.