Zoella raved about these, Lily Pebbles did the same, and NikkieTutorials, a PRO makeup artist and YouTuber didn't hesitate to say that they were better overall in her opinion than Sigma brushes or MAC brushes (most likely in the context of value for money).  I was almost tempted to say they were like Europe's answer to Sigma brushes, but when Zoeva Cosmetics sent me my own Luxe Complete Brush Set to review, I changed my mind.  They look and feel better and quality looks more consistent across.  With Zoeva $60-$80 USD goes a long way, you can get already get a budget set.  The set I was sent though is about EUR105 because it's a larger range with 15 brushes.  Plus you know the well-known habit of German made things lasting longer than your lifetime?  Throw that knowledge together with the look of this professional brush range and you've certainly got yourself a major contender in terms of performance in application.  No I haven't tried them with products just yet but already just by their appearance, feel, and my professional experience I already know they'll do excellently on the job.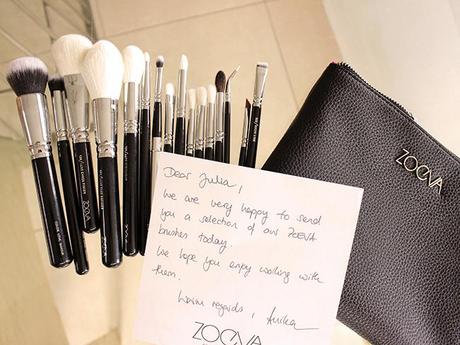 An exquisite selection of 15 of our finest brushes, made from a custom blend of natural and synthetic bristles. EUR105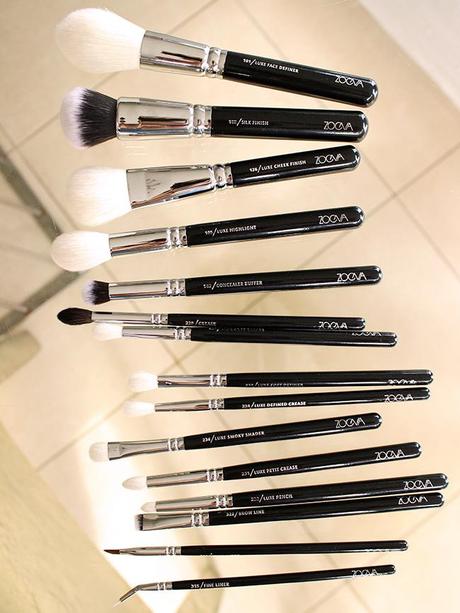 As a blogger, a few months back I actually browsed through the Zoeva site since the brush sets were gaining sparkling reviews at an amazing rate following the brand's debut across several YouTube channels.  It was there that I saw a "blogger" related tab and saw that you could actually propose that they send you stuff to review if they screen your blog, stats, and approve the quality of your site.  My site and traffic stats were screened and I was told that I qualified after a month and that they would send me the products of my choice after another month.  I may have a second post on this set feature a look where I actually use all the brushes.  Read more to have a closer look at my favorite brushes from the set and see one separate brush I also chose for them to send me because it was necessary.
The thing that makes Zoeva brushes really great is some of them are almost like the ever popular Real Techniques Brushes but having been taken from a drugstore professional level to a higher professional level of quality, and then there are a couple in the ranges similar to MAC brushes but for a fraction of the price.  I won't elaborate exceedingly per brush, but I do have a few things to say for now about my first impression favorites.  I'm planning to do a separate application post using the whole set when I have time.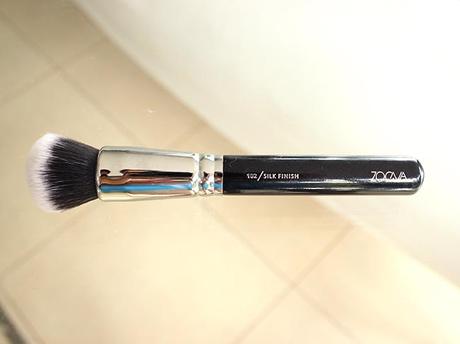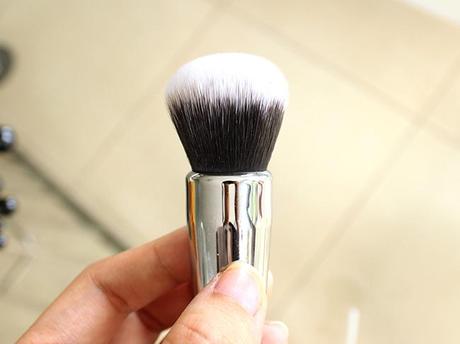 The 102 Silk Finish Brush by Zoeva is like an amped up version of Real Techniques' well-loved buffing brush, it's great for liquid or powder foundation application.  Wet or dry I expect this will exceed your expectations.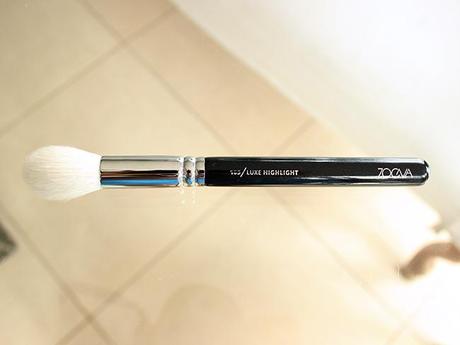 My next favorite is the medium-ish yet also small-ish 105 Luxe Highlight brush which can be used to strategically dust setting powder over concealed areas (especially under the eyes) or keep highlighting powder applied over strategic areas only.  Great also as a blush brush I'm sure.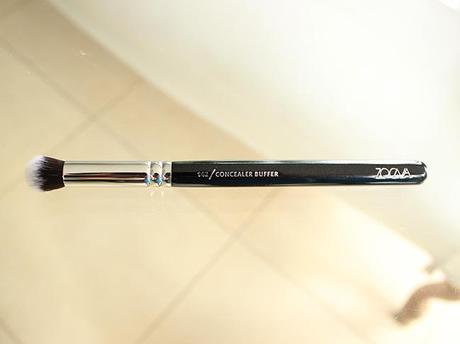 This is like a baby version of the 102 Silk Finish brush.  It's the 142 Concealer Buffer brush, identical to the Real Techniques domed eyeshadow brush which the Pixiwoo sisters also use for concealer.
What I excites me a lot about the set is the hefty number of eyeshadow detailing and blending brushes.  You have the 228 for the Crease, the 221 which is a domed small brush for the crease, the 227 Luxe Soft Definer which is Zoeva's answer to MAC's famous 217 brush, a slightly smaller version of the 221 which is the 224 Luxe Defined Crease brush, and Zoeva's version of MAC'S 239 paddle brush which is the 224 Luxe Smoky Shader.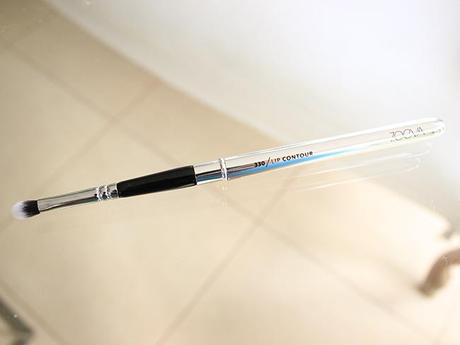 The only brush I had to get separately was the 330 Lip Contour brush because I realized that the Luxe Complete Set didn't include a lip brush (which I found slightly strange to be honest considering it is named the "Luxe Complete..", but I'm not complaining too harshly because of the set's awesome quality).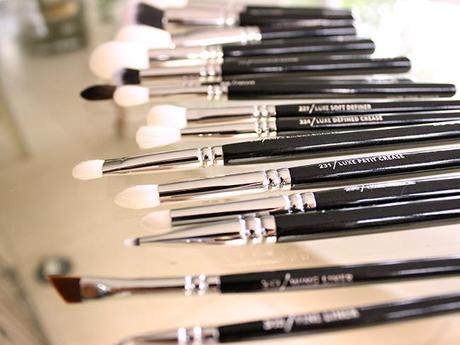 I've touched the bristles on these and no stray hairs have shed.  I have in the past encountered new MAC  brushes shedding in the past for 5x the cost of one of these brushes so these are quite impressive.  The Zoeva website currently ships internationally to the Philippines for a USD flat rate of $18.00, that's what it says at the moment, though I'm quite aware that Luxola also has a selection of Zoeva products on hand so you may want to check them out

especially now since Luxola have a FREE International delivery promo for purchases over Php1300.