Thought I'd come back with a quick one for you, and though I'd very much love for it to be a video there's quite a bit of stuff I am still attending to in the real world at the moment. For economic reasons I'm having to explore career tangents, not giving up on the makeup dream...just attempting to make it more feasible for the moment with other opportunities and I do admit I love writing and creating content. I have been loving quite a lot of makeup again recently so I thought I'd show you. Some of these I've already mentioned in the past, will just randomly point out the newer bits that have piqued my interest.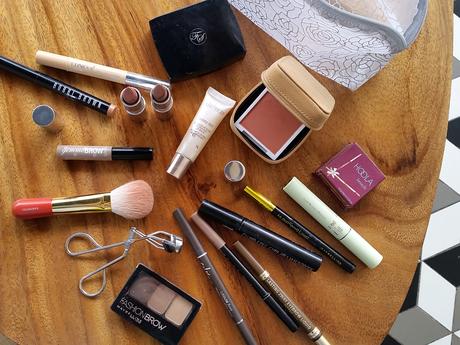 VMV Hypoallergenics Dye-free Skin bloom blush "Heat" Php1550 w/ case (if you like Bare Minerals "Warmth" in the loose powder form, this is a conveniently pressed dupe). I gave one as a birthday gift to Tricia Centenera V. and she liked it, too.
Laura Mercier Infusion de Rose Nourishing Lip Balm - I used this when doing makeup for Alodia Gosiengfiao recently, I put it on at the start and midway she immediately asked "What's the one you put on my lips awhile ago? It really works, my lips felt better agad." Then we hunted for it for like 15 mins because as you know the products you usually want to show even if you just used them tend to hide out of shyness.
Pixi Lash Booster Waterproof Mascara in Blackest Black - This one was quite a surprise...I usually don't expect a mascara to really decently hold a curl unless it's a waterproof drugstore brand. It's unique if a high-street beauty brand does a mid-range mascara that performs SUPER well. I love this, it's not clumpy or crispy, it's super black with a significant length and volume boost, plus holds a curl. This Pixi one is my favorite daily mascara now. It's super easy to art direct my lashes with it. It's very waterproof but not as waterproof I think as the Browhaus HD mascara which I love for BOOMing big lashes. (Note: The Browhaus HD one actually made Alodia G. go "whoa, it's like you put false lashes on me, what's that?" at a shoot. Her lashes are long but Browhaus HD mascara is excessively good for curl and volume).
Maybelline's HyperSharp Pen Liner - This supposedly (if my source is correct) is the liquid Maybelline pen liner that went viral on Facebook when a random girl who just broke up with her boyfriend went all "glass-half-full" on us and shared that her eyeliner was still on after hours of weeping. Bless her heart. #WeepForIt, I've actually tried it and used it on clients and it's certainly one of the best liquid liners Maybelline has put out there. It's deeply black, not flaky, and stays on. Note though for newbies, it's difficult to remove and not "mistake" friendly (it has a staining tendency, unless you've got an oil-based / bi-phase makeup remover and a cotton bud handy, if you do, you're good.
Benefit Cosmetics HOOLA Bronzer - This is a classic, ever since I saw Lisa Eldridge's Behind The Scenes video on her bronzer editorial shoot here...I've always wanted to try Hoola on my eyelids. It does work magic on medium fair to very light skin tones.
Color Pro Triangle Eye Brow Pencil in Dark Brown (sword tip type with a spoolie on the end) - This Korean product comes in a range of colors and my cousin KC actually gave me two of these because she thought they were her shade, but they turned out to be more like MAC lingering, not warm enough for her. They're great because I like how pigmented the pencil is but just long-wearing enough. I think Asian pharmacy places that carry beauty like Bonjour or Sasa have this.
VMV glitz lipsticks in "My Girl" (similar to Kylie's Metal lipstick in "Heir" but not as pink) and "Jane" (a sheer, nude bronze tinged dupe for a Shu Uemura lipstick I used up before). Here I am wearing "Jane" below, which is partly inspired for me by the TV series I recently enjoyed "Stranger Things"...you'll only get what I mean if you watch it.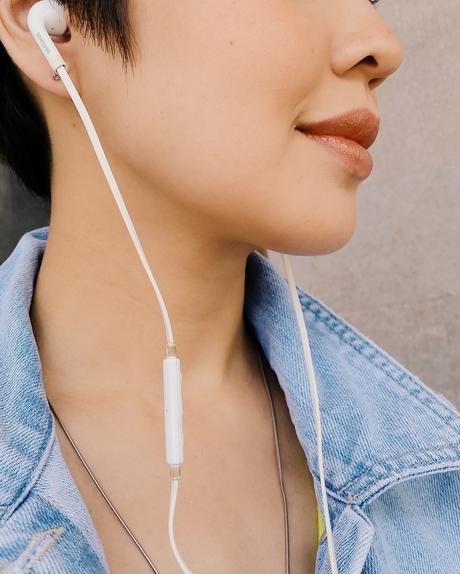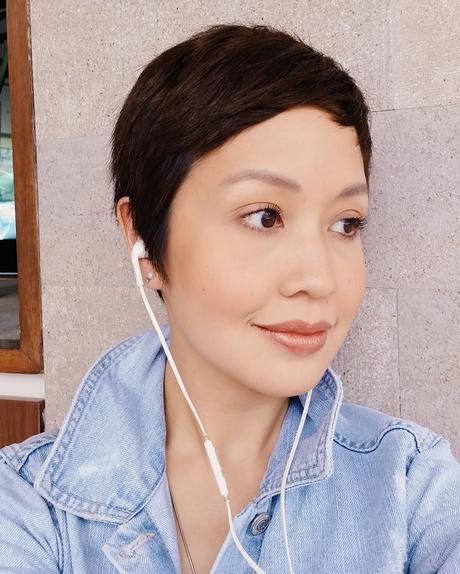 I honestly believe that I will never stop enjoying my so far small yet significant role in today's beauty industry. I found recent proof after spring cleaning recently that all this while, God knew my heart's desire.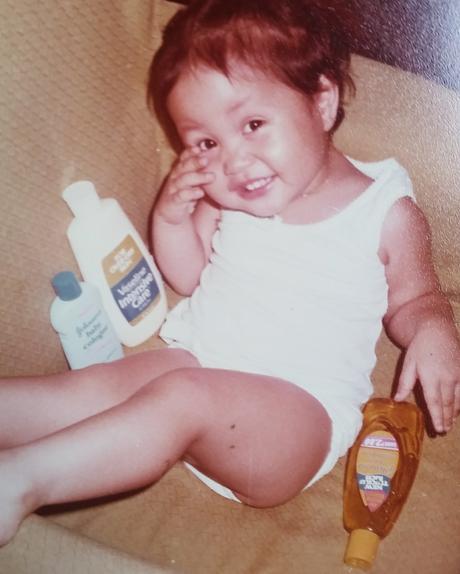 As a kid I couldn't explain why every time we went out to do the groceries I was overcome with excitement every time I got a chance to pick out new things from the personal care section. I'd get so excited every time I finished a new bottle of shampoo or a bar of soap, or if there was a new Cream Silk conditioner out (or so I thought because they were always revamping their packaging). Into my teen years facial wash came in and so did more skincare and I was always driven to check the new stuff out. I wondered why a lot of my friends knew what they wanted to be when we were young and I didn't. It turns out it's because the roles they wanted existed already at the time and my niche had yet to come about. God knew even all the way back to when you didn't. I don't have one label for what I am just yet, but I know I'll be in beauty and content creation for quite awhile, especially if passion runs this deep.