Your beautiful iPhone 5 is a device that assists you in everyday life. Also, it deserves the best premium protection. Cases and covers for iPhone 5 available at MyTrendyPhone UK guarantee full protection of your smartphone, while the leather of the highest quality will add a touch of elegance and luxury.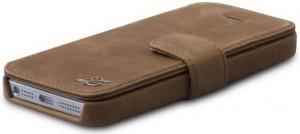 Available at very low prices, our iPhone 5 accessories are defined in several categories to meet the needs of every type of user. If you are looking for the perfect accessory to protect your mobile from scratches, falls and shock, collection of high-end leather cases for iPhone is made for you. Our cases will delight you with their full functionality, while they offer full protection for your smartphone every day!
 Zenus Prestige iPhone 5 Case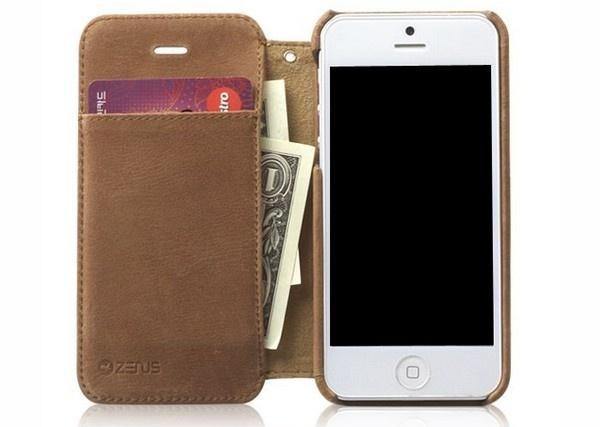 Zenus Prestige iPhone 5 Case – Vintage Brown
Innovative and carefully designed cases for iPhone 5 from "Prestige" Leather Collection are among our most requested accessories. This model incorporates a front flap which perfectly protects the touch screen of the phone, while magnetic clasp keeps the flap closed. A location for your credit card / business card is available in leather flap opening. Leather iPhone 5 case "Prestige" from Zenus is the perfect solution for dressing your mobile with style while offering full protection and secure grip.