Did you know you can win a prize if you just write a few sentences about the products you purchased from MyTrendyPhone shop?
Next to each product on our website, there is a Write a Review button where you can leave your review. Our winner from July is Pia Bisgaar and she comes from Denmark. Here's what Pia had to say about her shopping experience with MyTrendyPhone:
"My experience of shopping with you guys is really nice and very positive. I had ordered a mobile case on your  website and it turned out to be out of stock. I live in front of your store in Hillerød so I and showed up and got an  excellent service. My purchase was cancelled by a nice lady saying she would find another product for me, and 3 days  later I got the product.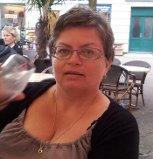 Pia Bisgaar is the winner of our Review contest
  It is wonderfully easy shopping with you. Your website is good and easy to navigate. You will  quickly find what    you want. The product, the case for my son's mobile phone, is good, strong and solid .. Holds firmly  to the phone  and protects it very well. It is optimal protection for the phone belonging to a 11 year old boy! 
   I am completely overwhelmed by winning the competition.

I am telling it to anyone who cares to listen to it.  I left   just one comment about my shopping experience with you and had not in my wildest dreams thought I would win.  So I  say thank you very much and I am looking forward to shopping on your MyTrendyPhone.dk website."

Write a Review and Win a 600 GBP Voucher for Shopping at MyTrendyPhone
Not only you get a chance to share your opinion about the product you purchased at one of our websites, but you also get a chance to win a voucher that you can use for shopping some of the amazing mobile accessories at our website. Every month we select a random winner among the all customers who have written a review on the products they bought.  :)