The LG G2 has advanced features appreciated by the users worldwide and it is placed in the line of high-end smartphones, thanks to its sleek and stylish design. Like all smartphones, the LG G2 requires optimum protection to keep it safe from everyday wear and tear, and a sophisticated smartphone such as this one definitely deserves a trendy and an elegant protective accessory.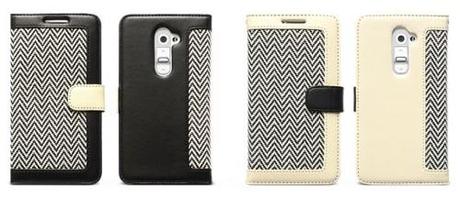 The Herringbone Case
Zenus offers the perfect solution for protecting your LG G2. The Herringbone Diary case comes with a zigzag pattern that is modern and chic, and is available in two colours – black and ivory.
The snap closure and the hard, plastic casing hold the phone securely in its place at all times. This case not only protects your handset, but you can also store your credit cards or money inside its pockets, and thanks to all the right cutouts, you can use your earphones, cables and speakers without any problems.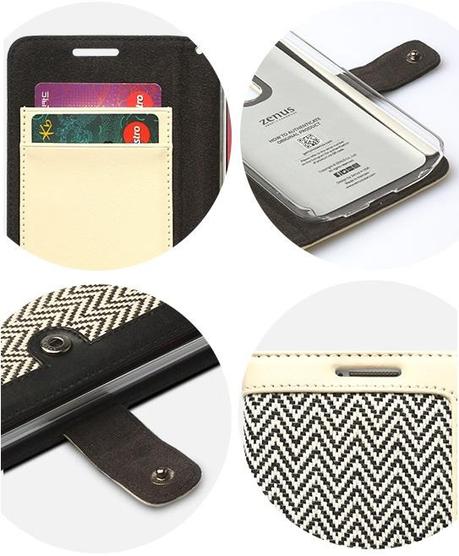 The Herringbone Diary Case comes with internal pockets.
Treat yourself to a stylish accessory and protect your LG G2!