Last Saturday, Frog and I had attended the launch of famed pâtissier Chef Yamashita's third recipe book – "Tanoshii Ke–Ki" – at Bosch Experience Centre. Chef Yamashita had demonstrated to us on how to bake the Yuzu Chiffon Cake (one of the recipe in his new cake book). I am so happy to have this opportunity to learn from the great baking master in person.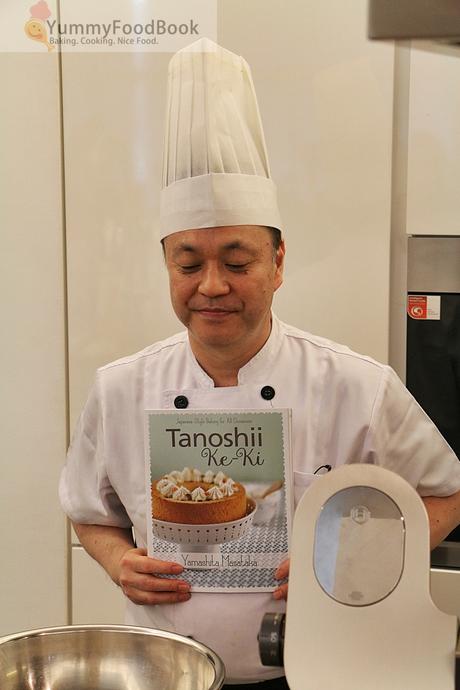 I am going to share the recipe with my readers. Below are the ingredients use for making one 17cm cake.
Ingredients:
120g pastry flour
3g baking powder
Egg Yolk Batter
4 egg yolks
40g castor sugar
45g olive oil
30g milk
85g honey yuzu tea syrup
Meringue
5 egg whites
50g castor sugar
Chantilly Cream (Optional)
400g whipping cream
20 g castor sugar
Method:
1. Preheat oven to 170°C. Preheat a 17cm chiffon cake tin.
2. Sift together pastry flour and baking powder. Set aside.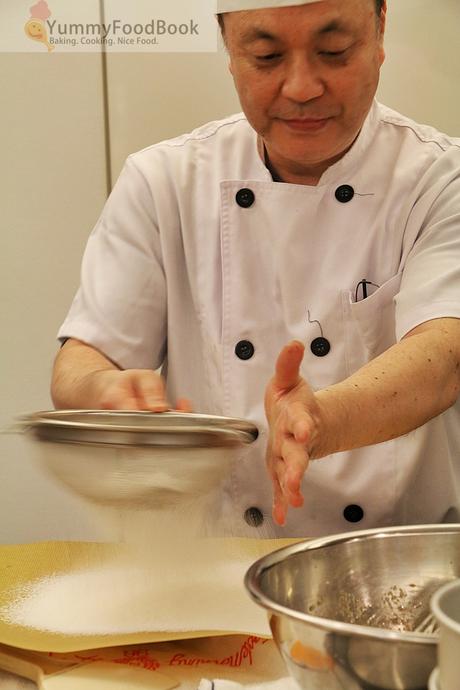 3. Prepare egg yolk batter. In a large bowl, beat egg yolks and sugar till mixture is thick and creamy. Add olive oil gradually while mixing until mixture is smooth. Add milk and mix well. Add honey yuzutea and mix again. Set aside.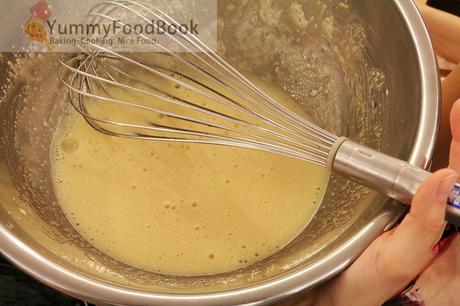 4. Prepare meringue. Using an electric mixture and a clean grease free bowl, whisk egg whites gently until foamy. Gradually add sugar and whisk until firm peaks form.
5. Spoon one third of meringue into egg yolk batter and mix gently with a rubber spatula. Add flour mixture and mix until incorporated. Add remaining meringue and mix well.
6. Pour batter into chiffon cake tin. Tap tin gently on counter top to release any air bubbles.
7. Bake for 30 to 40 mins or until a skewer inserted into center of cake comes out clean. Remove from oven and invert mold on a wire rack. Let cake cool completely before unmoulding.
8. Tap sides of mold to release cake.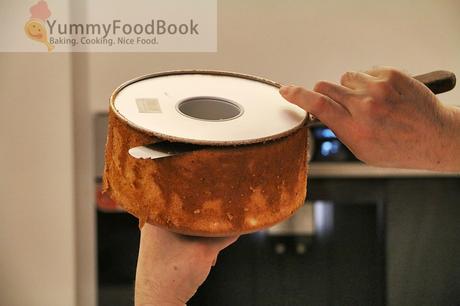 9. Prepare Chantilly cream. Using an electric mixer, whisk whipping cream and sugar at high speed until medium soft peaks form.
10. Decorate cake with Chantilly cream, fresh fruit, chocolate balls, dollops of honey yuzu tea syrup and biscuit crumbs if desired.
11. Refrigerate for 30 mins before serving. Consume within the day.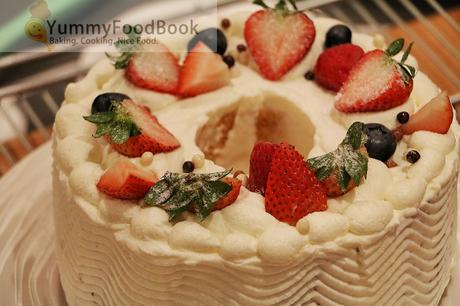 In Tanoshii Ke-ki book, it includes 42 easy to follow recipes (signature sponge, chiffon and mousse cakes) written in a clear step by step format. The book is suitable for new bakers with baking tips and tricks to ensure success at every attempt. The retail price of the book is SGD 32 before GST.
Go get yours now.