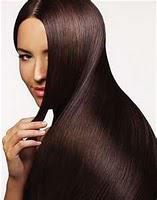 G'morning everyone.
 In the next couple of days, I will be sharing some great herbal hair recipes, from basic shampoo to conditioners and rinses as well as a dry shampoo recipe. Enjoy!
~Peace~
Natural Hair-Care Recipes
Shampoos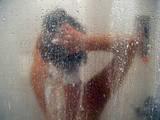 Basic Shampoo~
This is a great basic shampoo that works with all hair types without stripping away your hair's natural oils. If you have oily hair then omit the oil; those with dry or damages tresses should include it.Remember, there won't be a lot of foaming action like you get with store bought shampoo's; those foams that make you feel like you are getting a good clean, are actually stripping out your natural oils, that's why you get that squeaky sound after you rinse. Not good for your hair!
1/2 cup water
1/2 cup liquid soap (such as castile)
1/2 tsp light vegetable oil (optional)
Gently stir all of the ingredients together, being careful not to beat the mixture, as this will cause it to foam up. Pour the shampoo into a clean plastic container.
To Use:
Shampoo as you normally would, then rinse well with cool water.
Yields 8 oz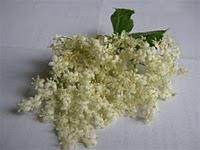 Herbal Shampoo~
You can add herbs to your favorite shampoo to bring out your hair's natural highlights. Chamomile makes a mild shampoo that works well for fine, light colored hair (the flowers have a light bleaching effect) . If you have dark hair, use lavender or rosemary to enhance your natural color. Some women use a rinse of rosemary tea to darken hair and cover the gray overtime.
1/2 cup water
 2 tbsp dried or 1/3 cup fresh chamomile, rosemary or lavender
1/2 cup basic shampoo (see recipe above)
2 tbsp vegetable glycerin
Heat the water until just boiling and pour over the herbs. Let cool completely. Strain the liquid and then stir in the shampoo and glycerin. Pour into a clean container and then let sit overnight to thicken.
To Use:
Shampoo as normal and rinse well
Yields 8 oz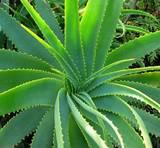 Aloe Vera Shampoo~
Aloe, when used as a shampoo, moisturizes dry skin and hair. Leave the shampoo on your hair for a few extra minutes to allow the aloe and oil to soak in. You can find all-natural aloe gel (not the commercial green stuff) at most natural food stores. If you are lucky enough to have your own aloe vera plant, harvest the gel from inside the prickly leaves.
1/4 cup basic shampoo
1/4 cup aloe vera gel
1 tsp vegetable glycerin
1/2 tsp avocado oil
Mix together all of the ingredients and pour into a clean container.
To Use:
Shampoo as normal, then let the shampoo sit on your hair for a few extra minutes. Rinse well with cool water. This shampoo may separate between uses; gently shake to remix before using.
Yields 4 oz
Herbal Dry Shampoo~
Using a dry shampoo can effectively remove grease and dirt from your hair without getting it wet. This is especially helpful for travelers, those who are ill and therefore bed-ridden, or those simply short on time. It's a bit messy, so make sure you stand on a towel or lean over a sink while using.
1/2 cup cornstarch
1 tsp orris root powder
1 tsp ground, dried lavender
mix together all ingredients and pour into a clean , resealable container.
To Use:
Massage a small amount of the powder into your scalp and through your hair. Leave on for a few minutes; then using a clean dry hair brush, brush your hair using upward strokes to remove all of the powder.
Yields 4 oz
Come back tomorrow for conditioners and rinses, color and style and health care tips!