This giveaway made possible by the Heart Foundation
Dads and carers are highly encouraged to participate.
As a woman trying to shed some excess kilos so that I can comfortably run around with my son and dash to the IGA down the road without fainting, I tend to try new things that could hopefully help me change my habits. I don't believe that I have bad eating habits. I don't over eat. Actually, with my calorie-counting app I can see I'm not eating enough to sustain a high enough metabolism to fight the baddies.
Instead of ignoring the delicious food that I have enjoyed all my life, over the last eight months I started taking better care of myself. I've been swapping for 'safer' foods. Safer for my body and mind. Together with doing Tae Bo at home, I've managed to eat better and lose about 10 kilos (I gained a little recently because I got side-tracked).
This month I've accepted to participate in the Heart Foundation's Mums United to test-drive their Heart Foundation Tick Program which is designed to make it easier for consumers to purchase healthier choices. It's simple: look for the Tick on products at your supermarket. There are 2,000 different Tick products to choose from and since the work has been done for you then grabbing and piling into your basket or trolley is pretty much all you have to do.
I went and did just that and started with some of my favourites: fish and prawns.Tick! As from tonight, my family will be test-driving the shopping guide and the Mums United cooking recipes. At the end of August I will let you know my final verdict.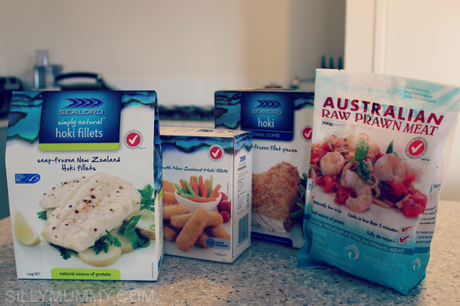 Today though, I would like to invite you to win a $200 supermarket voucher so that you can go shopping for some of the products bearing the Tick. One lucky Australian reader will be chosen to receive the prize based on their answer.
To enter, tell me in the comments below, which of the Mums United Recipes would you try first and why?
Read the Terms and Conditions and GOOD LUCK!
Terms and Conditions: Entries close midnight, Monday 19 August, 2013. One entry per person and per household. This is a game of skill and so the person that I feel contributed the most creative and interesting answer wins. Silly Mummy takes no responsibility for any delay, loss or damage to prizes sent to the winner.
I was sent vouchers of similar value as part of the Mums United Program.
Dads and carers are encouraged to participate in the Heart Foundation initiatives. Click here.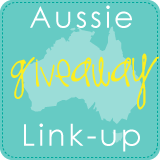 Hosted by Three Lil Princesses