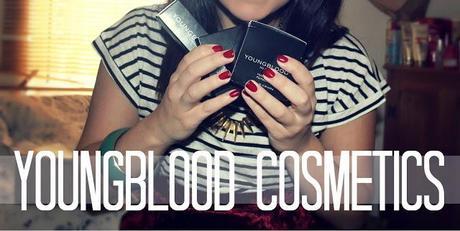 Hello All!
If you've read my previous blog post you will see that I briefly mentioned how awesome Youngblood Cosmetics are.
I haven't been using their products for that long but the difference they have made for my skin in the past few months is so, so good.
I have only tried their Liquid Mineral Foundation (picture below), their Pressed Mineral Rice Setting Powder (also below) and their HD Hydrating Mineral Perfecting Powder (also, also below).
I bought their cosmetics from a local Spa Clinic (Spa Beauty), a place where I regularly go to get facials, skin treatments and my shellacs done! The girls there are so, so nice and don't push you to buy any of their products like you would usually expect. 
They all wear the YB makeup and as soon as I seen their skin, I just had to have it.
I was given a couple of free makeup trials to see which colours and products I preferred and then I'd go away, see how the products looked and felt on my skin and then I'd go back and try something else. YB cosmetics are packed with so many natural minerals and don't have none of that crappy, chemical shit in like majority of foundations. They have a blend of minerals such as; 
Malachite, Rhodolite, Hematite and Zincite, which help protect cells and tissue. Their products are made for all types of skin, especially skin like mine (problematic). James Vincent (MUA) apparently loves it!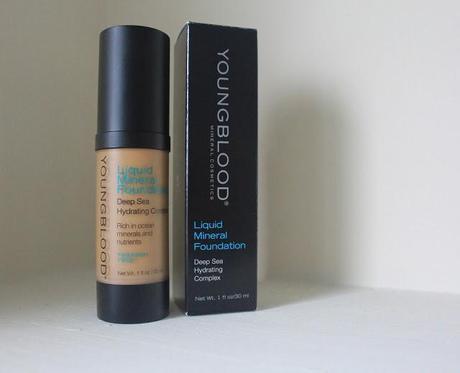 Liquid Mineral Foundation Deep Sea Hydrating Complex in "Tahitian Sun" (approx. £29.00)
I tend to use quite a "heavy coverage" because my skin is quite unpredictable and spots either come and go or just form like the plague. Also, because I have a fair bit of "acne scarring" on my lower cheeks, that shit MUST be covered up properly and YB's liquid foundation does that perfectly.
When you pump it out onto your hand it does look quite thick and heavy but when you actually apply it onto your skin, it doesn't feel thick, nor does it give off that "cake-like" look, which none of us want! 
It definitely gives more of a flawless finish and makes your skin look and feel so, so smooth. Compared to using other foundations, this one definitely makes my skin look more healthy and I don't even need to use more than one pump of it!
I'm not going to lie, it is a bit pricey but because it's actually doing the job I want it too, I'm not bothered about the expense of it, as I'm very happy with it.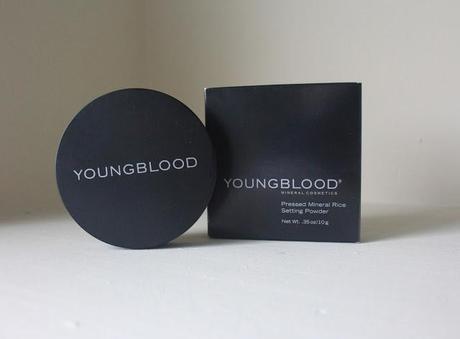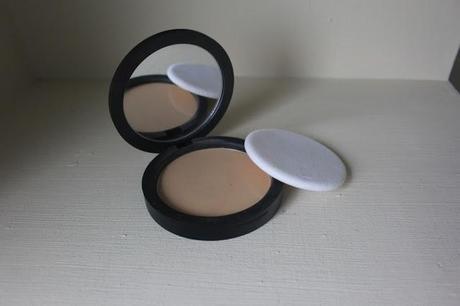 Pressed Mineral Rice Setting Powder in "Medium" (approx. £22.00)
This powder. That is all I need to say.
But seriously, this powder is incredible. You can either use to prime skin before you apply a foundation or you can apply it after, or both and it just sucks in all of that oiliness that I definitely do not have any time for. 
I mean, that is why people use powder right? To get rid of oiliness and shiny skin? If you have that problem then look no further, this powder is the one. I promise. The little sponge it comes with is so, so soft as well and feels so nice on your skin.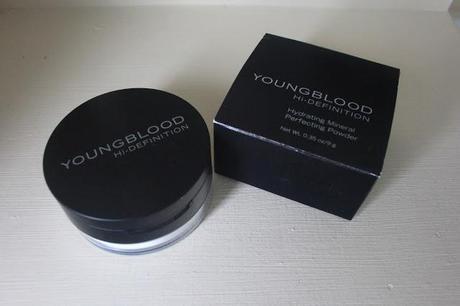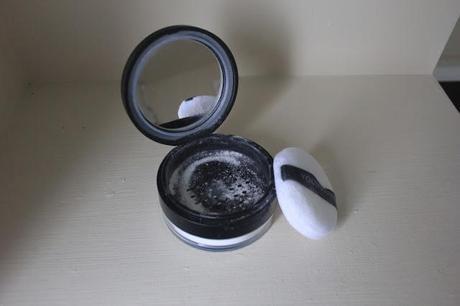 Hi-Definition Hydrating Mineral Perfecting Powder in "Translucent" (approx. £33.00)
This powder is definitely the guilty pleasure of YB Cosmetics. Although, it's the most expensive product out of the three I bought (ouch), it is a definite must-have. 
Unless you have skin like Rachel McAdams and Natalie Portman, then you probably don't need this, but me? Hell yes. 
You know sometimes when you do your makeup indoors and then you get a glimpse of your complexion outside in the natural light and you just think shit, what changed? Well, this powder helps your skin to give off that flawless, airbrushed kind of of look that every girl can only dream of! It sucks in all that unwanted, vegetable fat on your face for hours and leaves it feeling sooo smooth. I love it so bloody much and will guard my life with it. Any accidental spillages will make me cry.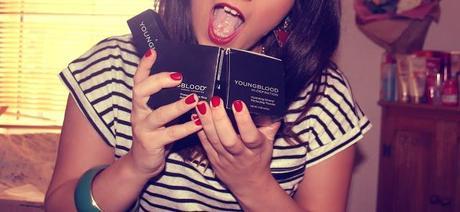 So they you have it. My review on YB cosmetics. 
Has anyone else tried their products? If so, what is your opinion?

*This is NOT a sponsored post*
Shop | 

Twitter

 | 

Facebook

 | 

Bloglovin'

 |

Instagram