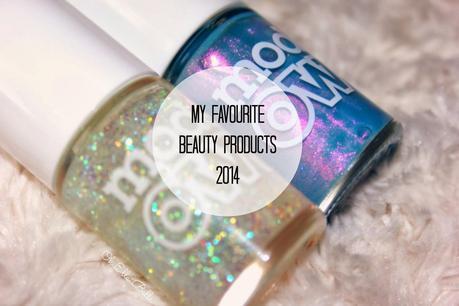 Hello! Today I wanted to do a post on some of my favorite products I have been using over the last year. Products that I continue to use over and over again and products that I would recommend to every girl.
I know this kind of post is a blogger favorite but I love reading about what other bloggers use and what their favourites are, as it's good to read different opinions and recommendations. So I'd like to share with you all my favorite beauty products.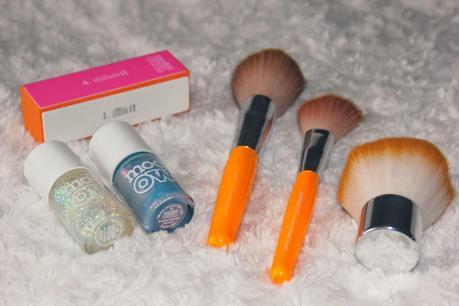 Models Own. God damn adore Models Own. I love their makeup brushes, their nail polishes and their nail files. Their products are very cheap (polishes starting off at £5.00, makeup brushes starting off at £4.00 and nail files at £3.00) and always do the job. I especially love their makeup brushes because they are not ridiculously expensive and have lasted me ages.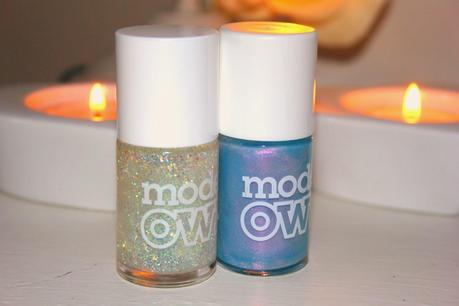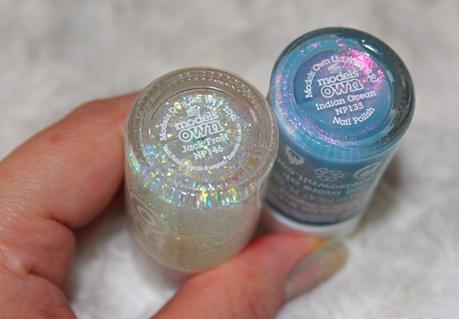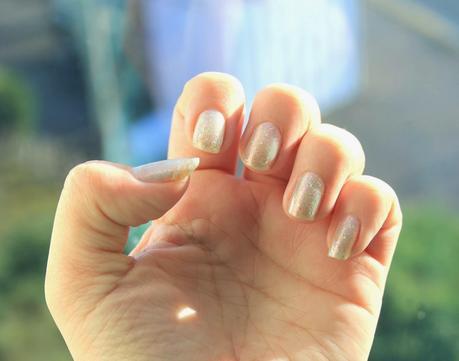 I actually only bought 

Jack Frost

 and 

Indian Ocean

 the other day and they're both so pretty and together they look even prettier. I actually mentioned in my 

previous wish list

 that I wanted Indian Ocean so I thought, why wish for it when I can just get it? I really like Models Own nail polishes. Sometimes the glitter ones are a nightmare to get off but they last a long time and that's all that matters! Models Own do the prettiest colours.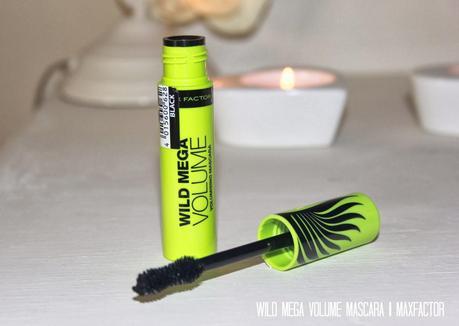 This is my favorite everyday mascara. It's not like most high street mascaras where you apply about 2 or 3 coats and it starts to go all clumpy. It's really good and at £6.99, you can't complain. I don't think the mascara gives you "mega volume" but it doesn't matter, we all know that Benefit "They're Real!" mascara is the best for that.

I've always rated MaxFactor, their products are awesome and one of my favourite high street brands. 

You can buy their mascara 

here

.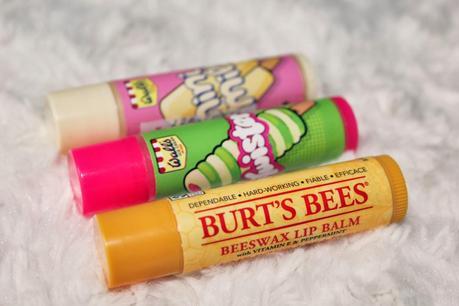 I'm very fussy when it comes to lip balms, which is probably ridiculous. I won't just go out and pick up the first one I see and put it into my basket. They have to taste nice (when I lick my lips) and feel nice on. I know Vaseline is like the number one lip balm that everyone swears by but I don't really agree. I don't like the consistency of it, it's too oily and it goes all over my face! Don't ask me how. 
I prefer the Wall's Mini Milk and Twister balms because they remind me of when I was a kid and I have just always loved Burt's Bees because of the peppermint taste. I always use lip balms before I apply lipstick, before I go to bed and when I'm having a no a makeup day. You can purchase the Wall's collection here and the Burt's Bees here.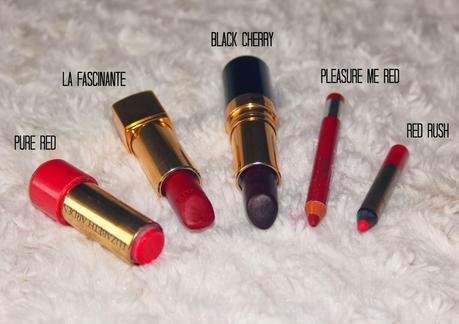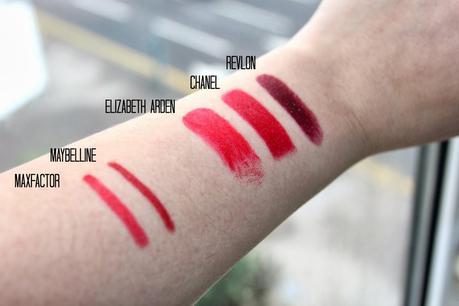 I was going to do a separate post on my favorite lipsticks/lip liners but then I thought I'd just combine it with this post. 
I don't know about any of you but I will not wear lipstick without putting on a lip liner first (unless it's a nude or a light shade). I think lip liners are one of the best beauty products to ever exsist, as they make your lipstick look perfect and the lip liner stops your lippy from smudging everywhere. 
My two favorite lip liners are Maybelline's Colour Sensational in "Pleasure Me Red" and MaxFactor's Colour Elixir in "Red Rush". They are the best. They are very easy to apply, they don't smudge at all and they go exactly how you want them to go. 
My favorite lipstick shades are Elizabeth Arden's "Pure Red", Chanel's Rouge Allure "La Fascinante" and Revlon's "Black Cherry". They are the nicest lipsticks I've used and I would recommend them to everyone. The Elizabeth Arden Pure Red lipstick was actually my nan's and I can't seem to find it anywhere because it's so old (which is why is looks like that in the picture). It's my all time favorite lipstick and if anyone finds it, please tell me.
I always use the MaxFactor liner to go with my Elizabeth Arden lippy and I use my Maybelline liner to go with my Chanel.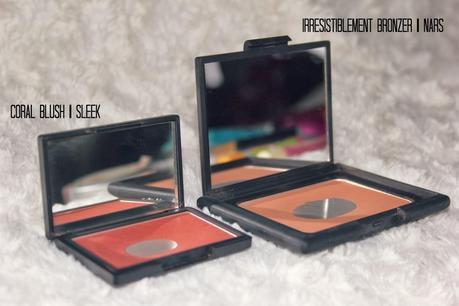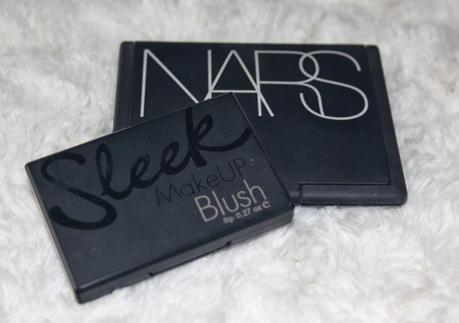 My favorite blusher, which I have been using for years is

Sleek's "Coral Blush

" and it's the best blusher I have ever used. I think it suits every skin tone and goes on your cheeks so nicely. My favorite Bronzer is

Nars "Irresistiblement"

. I've only been using this since September and I am in love with it. It's more of a peachy color and it doesn't make you look like one of them street performers in London who paint themselves gold, like some bronzers do. I'm actually looking forward to seeing what it looks like on in the Summer.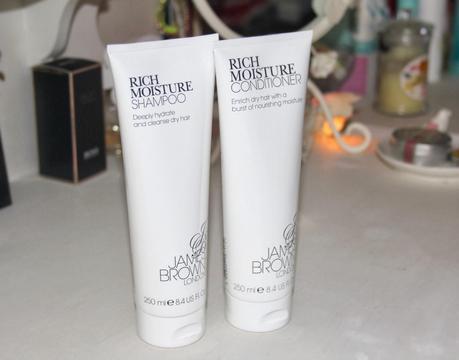 James Brown's Rich Moisture Shampoo and Conditioner is seriously good for dry and brittle hair like mine. It makes my hair feel so soft and my ends look ten times better, after every use.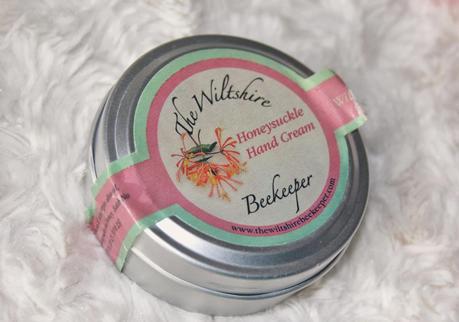 I bought this hand cream in September when I visited Bath with my boyfriend. I got it from the Roman Baths and I only picked it up because it looked pretty and if the Spa shop in Bath was selling it, then I thought it must be good and I was right. It's the best hand cream ever. It's more like a wax than a cream, but it doesn't leave your hands feeling oily. It makes my them feel lovely and look healthy. You can buy it here.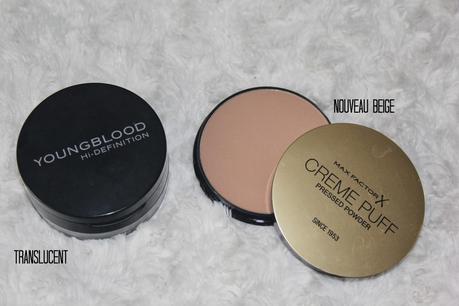 I've wrote a post about Youngblood Cosmetics before and I mentioned their HD powder. I always see girls complaining that they can't find a good powder that gets rid of oiliness and shine. Well look no further because I promise you, the above powders are the two best money can buy. The Young Blood one is quite expensive but it's a mineral based powder, which gives you that "airbrushed" look. I use it after I apply foundation, as it sets my makeup and sucks up all that oiliness and my makeup lasts all day then. The MaxFactor Creme Puff Pressed Powder is more of a thick based powder, which hides all of that unwanted spot scarring perfectly and any imperfections. You can buy the HD powder here and the MaxFactor powder here.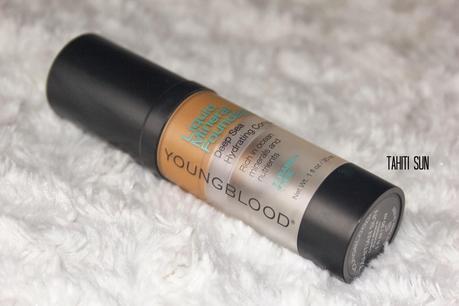 This Youngblood Liquid Mineral Foundation in "Tahiti Sun" is my all time favorite foundation. It's the best I have ever used, it makes your skin look flawless, even if you have huge pores. I like it because it has so many sea minerals and nutrients in it and it wears for hours. You can really see the difference in your skin when you apply it, compared to other foundations. I will never use any other foundation again. You can buy it here.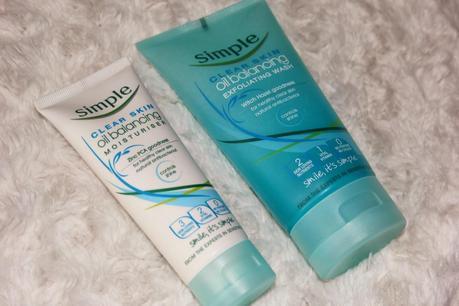 I have crappy skin so I am very limited on what skincare products I can use. Makeup has to be mineral based and face washes have to be medicated, natural or perfume free. I usually use Medik8's skincare range, as it's my favorite but I haven't bought any for a couple of months now. My other favorite is Simple's skin care range for oily skin. It's great.
The Oil Balancing Moisturiser drys quickly and doesn't leave any shine or stickiness. The Oil Balancing Exfoliating Wash always leaves me skin feeling smooth and refreshed and also doesn't irritate my skin. I don't like high street products like Garnier and Clearasil. They do nothing for my skin and are a waste of money. I would always recommend Simple or something expensive, but worth spending your pennies on, like Medik8 or Clinique.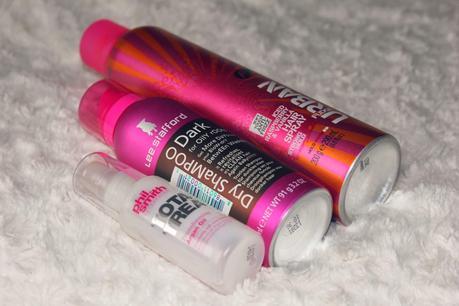 My favorite hair care is Phil Smith's Total Treat Argan Oil, Lee Stafford's Dry Shampoo for dark hair and oily roots and Urban Fudge's Iced Raspberry & Vanilla Hairspray. All of these products look and smell amazing and work wonders.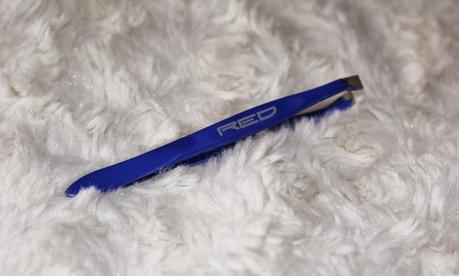 Best Tweezers you will ever use, trust me. I love these so, so much. I got these years ago from Boots but I'm not sure they sell them anymore. You can get them online here though.
So there you have it. All of my past, present and future favourites. If any of you can recommend similar products that you think are good or I should try, then please let me know in the comments. I do have a few other favourites I'd like to add to the post but I need to buy them first, as I've ran out and need to go toiletry shopping!
Hope you enjoyed reading this post (if you made it this far and didn't fall asleep half way down). Have a good week!

Twitter

 | 

Facebook

 | 

Bloglovin'

 |

Instagram