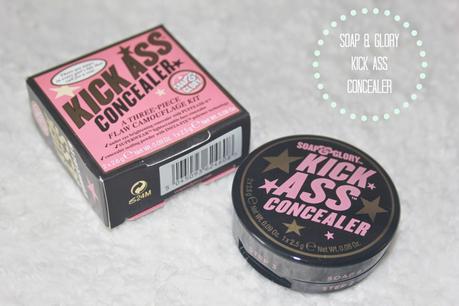 Hello Boys and Girls! Hope you're all loving life and getting ready for the Summer. I think it's been over a month since my last blog post, how bad is that? It's just the the same old excuse for me... Been so busy with work, my social life and blah blah blah! I just haven't made the time. I honestly don't know how some of you do it everyday, whilst balancing a full time job and probably attending University all at the same time, I'm just bloody crap aren't I!
I've wanted to do a post on this concealer for quite a while now and so after sampling it twice already, I've finally decided to do a review on it.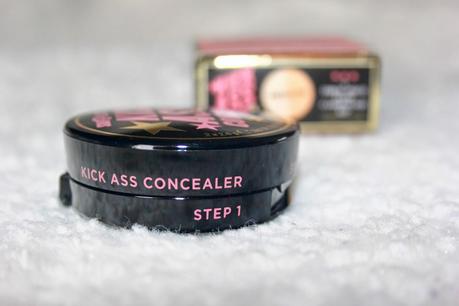 The Soap & Glory Kick Ass Concealer is possibly the best concealer I've ever used. It's £10 to buy from Boots, comes in two different shades (light and medium) and is in fact, 'Kick Ass'.
I've suffered from skin problems for quite a few years and I have a bit of brown/pink scarring on my cheeks and jaw line, which i'm very insecure about but this concealer covers up everything. Even when I apply my foundation on top of it, the concealer still stays as it and it doesn't rub off like most concealers do.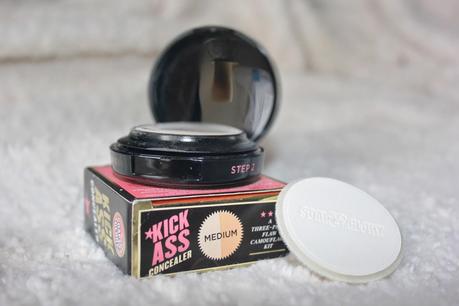 There are three steps to Soap & Glory's Kick Ass Concealer:
Step 1. The under eye brightening concealer, which helps to neutralise dark circles is the first step. I apply this by gently dabbing the concealer onto my skin and blending it with my finger. I have to say that when I apply this, it really does brighten up my under eye area. It's really easy to apply and feels so smooth and creamy. I then set this with the powder (Step 3) and it lasts all day. I've had no problems with this creasing under my eyes, which is what I found happened when I applied the Benefits Fake Up concealer (would not recommend)!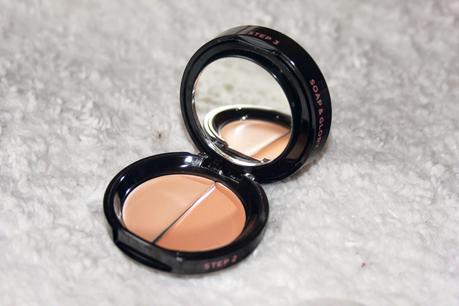 Step 2. The Superwear complexion face concealer matches my skin tone really well. It is quite a heavy coverage but covers my spots, my scarring and any redness. It is less creamy than Step 1 however, it does leave a refreshing and smooth finish on your skin and lasts all day. I also then set this with the powder.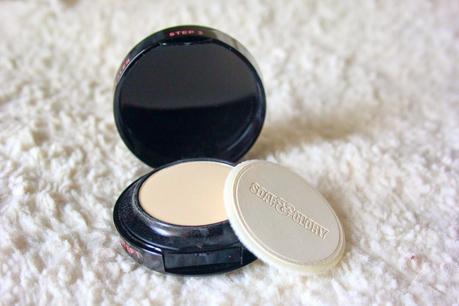 Step 3. This is the setting powder, which helps the concealer stay in place and if you have oily skin like I do then this is perfect and as it is translucent, it will suit all skin types. I just use it after every application of concealer. 

So overall, I really like this product and I would definitely recommend it. I've used it twice before and it hasn't let me down yet!Have any of you tried this and if you have, what do you think about it? Leave your blog links below and we can compare reviews.