I hope that everyone is having a great end to their week so far!
I wanted to let each and every one of you on a special little secret…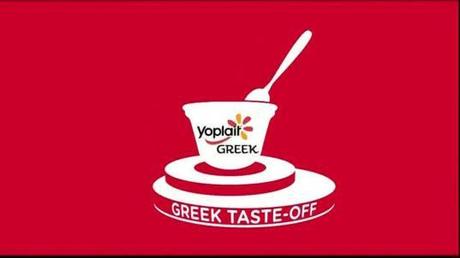 I'm currently doing a partnership and collaboration with "Yoplait Greek Yogurt" for their 100 Strawberry Yogurt compared to Chobani Simply 100 Strawberry Yogurt.
I'm really a huge fan of any kind of yogurt, especially when it comes to being only 100 calories, so I was pretty excited when I was asked to participate in this fun taste off.
Earlier this week, my friend and I compared Yoplait Greek "100 Strawberry Yogurt" over Chobanis "Simply 100 Strawberry Yogurt", and needless to say, the comparisons were very different.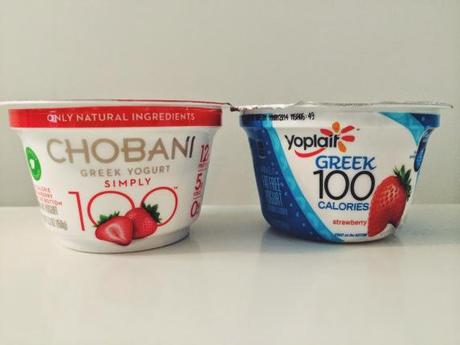 YOPLAIT GREEKS 100 STRAWBERRY YOGURT:
+ Sweeter tasting > Chobani's simply 100 strawberry yogurt
+ Has a lighter strawberry tint to it
+ Feels more lighter and weightless
CHOBANI GREEK YOGURT SIMPLY 100:
+ Plain yogurt color, not really any special flavor to it
+ Has a more sour taste to it over Yoplait Greek
+ Heavier, more dairy added compared to Yoplait Greeks
Overall, my friends and I chose to pick Yoplait Greek over Chobani yogurt, just because it is much better quality and tasteful then Chobanis Greek Simply 100.
Yoplait Greek 100 comes in other flavors such as:
+ Strawberry
+ Blueberry
+ Black Cherry
+ Strawberry Banana
+ Vanilla
+ Peach
+ Key Lime
+ Lemon
+ Mixed Fruit
+ Tropical
- Apple Pie
- Strawberry Cheesecake
I challenge you to the Yoplait taste off!
Be sure to go to your local super market, and pick up both Yoplait Greek Yogurt, and Chobani's Greek Yogurt, and see which brand you prefer!
I'd love to hear all of your stories and so would Yoplait!
TO PARTICIPATE IN THE TASTE OFF WITH ME CLICK HERE