I knew that I wanted to take some-part in the fashion industry when I was 18 years old, and fresh out of high school.
However, what I didn't know was where I should start, as I was always confused on what path I should take first.
If you are at all familiar with the fashion industry, it isn't just "the fashion industry", there are different parts of the industry that you can choose to join for a potential career path.
Looking back now, I really wish I had more advice, more guidance, and more assistance before I wanted to take the career path that I did.
Back in 2008-2009, there really was no such thing as "guidance" to get into the fashion industry.
With that being said, this leaves me super happy to share the news of a brand I recently stumbled upon called The Fashion Professor.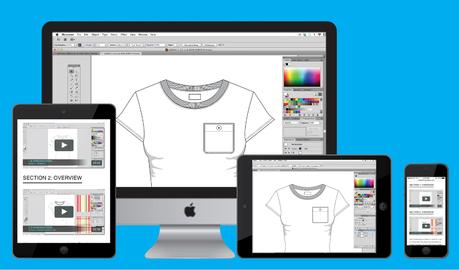 The Fashion Professor was started by industry veteran, Dinna Soliman, who also teaches at the Fashion Institute of Technology.
 Dinna's website, TheFashionProfessor. Com has provided training to thousands of students who have gone on to work for companies such as John Varvatos, H&M, Jones Apparel Group, Donna Karan and more.
What I personally love most about TheFashionProfessor.Com though is that it gives someone who is looking to break into the fashion industry, the necessary industry skills for potential Fashion Designers, Technical Designers and Graphic Designers.
Each package on the website is broken down into 3 different packages as follows:
1 Month
$19.99
Access to over
100 video tutorials
*Most Popular*
3 Months
$49.99
Access to over
100 video tutorials.
12 Months
$169.99
Access to over
100 video tutorials
Not only is each package super affordable, but you can also have the opportunity to study at your own pace, as each video tutorial allows you to rewatch & rewind as many times as you would like.
The Fashion Professor also allows you to gain the skills on how to learn to create Garment Sketches, Techpacks, Textile Patterns & more.
Again you can learn all of this, straight from the comfort of your own home, and you never even have to leave your house, how wonderful is that?
If I knew about TheFashionProfessor. Com years ago, I would have 100% taken these classes to better my skills in the industry.
 If any of you are at all inquiring about taking a career in the fashion industry, I would highly recommend taking a class from Dinna first.
If you are interested, please see the following link below:
CLICK HERE TO START CLASSES WITH THE FASHION PROFESSOR
TO LEARN MORE ABOUT THE FASHION PROFESSOR CLICK HERE
TO FOLLOW THE FASHION PROFESSOR ON SOCIAL MEDIA, SEE THE LINKS BELOW:
https://www.instagram.com/fashion_professor/
https://www.facebook.com/fashionprofessor
https://twitter.com/fashion_prof
https://www.pinterest.com/fashion_prof/
https://www.linkedin.com/company/the-fashion-professor
If you have anymore questions about inquiring classes through The Fashion Professor, leave your comments in the comment section below, and we will try our best to have them answered in a timely manner.