Come on! What girl doesn't love getting flowers?
Even, if you don't have a significant other, it's always nice to even get yourself flowers from time to time, that's why i'm obsessed with Stargazer Barn.
Not only do you get flowers, but you get WINE, and CHOCOLATE as well, sent straight to your door.
WINNING.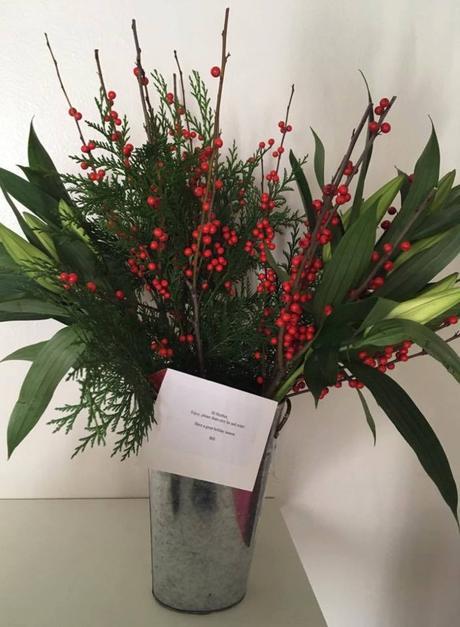 This is their 'Deck The Halls' arrangement that I received at my door during the holidays, along with wine, and chocolate.
If you haven't heard of Stargazer Barn before, they are farmers in coastal Northern California, who grow tulips, lilies, and iris. They are the connoisseurs of flowers, and they believe in working tirelessly with nature to produce the most spectacular fresh cut flowers.
They have a small vineyard on their property where winemaker, Wil Franklin, creates small batched wines, which express the terroir of Humboldt County's Trinity River.
What I love most about Stargazer Barn is that they've created Gift Collections featuring their handmade, well-designed products with their wine and flowers.
Here are a few of their gift set collections: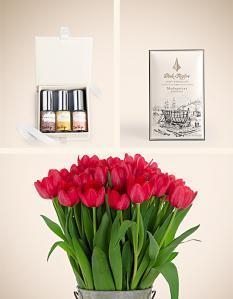 SENSORY SEDUCTION COLLECTION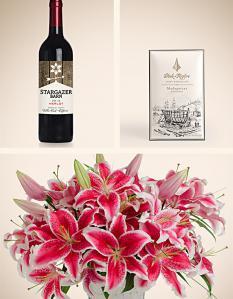 STARGAZER RED COLLECTION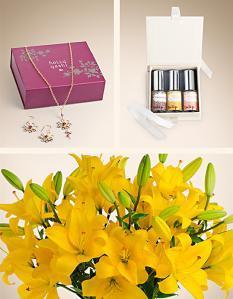 BARN ROYALTY COLLECTION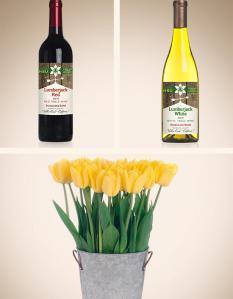 GREEN AND GOLD GIFT COLLECTION
So, if you're looking to send someone a sweet gift for a special occasion, maybe a birthday, or maybe just in a thinking of you kind of way, Stargazer Barn is the way to go.
CLICK HERE TO SHOP STARGAZER BARN
FOLLOW STARGAZER BARN ON TWITTER