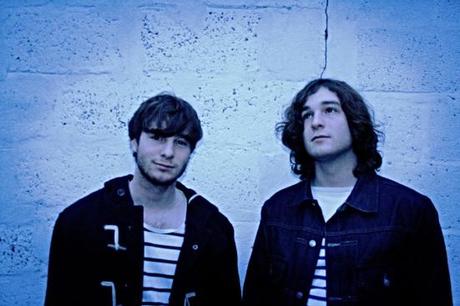 Yoof's debut album 'Something' doesn't leap out at you. It does, however, have a solid, classic sound that resonates throughout. With soft, mellow sounds, it is certainly an album to relax to, and one that will reward those that are willing to spend the time peeling back its layers.
Like several of the tracks on 'Something', Shady Acres is a classic example of a song that, rather than tossing a lasso around your head and yanking you into its influence, subtly lures you in until you're tapping your foot along in time.
To be fair, 'Something' is not an album that comes along and blows you away, but it does do a great job of mixing together psychedelic melodies to produce a comforting, ethereal indiepop sound that certainly harks back to the 90s.
Often this works brilliantly, with songs like Déjà Vu perfectly balancing the Bournemouth duo's melodic sounds with enough energy to keep listeners hooked. But equally there are songs, like Take It From Me, that arguably miss the mark and don't quite succeed in offering enough to remain memorable.
Title track Something echoes the likes of Simon and Garfunkel, and is potentially the pinnacle of this well-rounded album that never seems to reach for the stars, but equally does a great job of soaring high. If you're willing to take the time to get into this subtle album, it'll reward you with a respectable amount of decent material. If there's one criticism to lay at Yoof's feet, it's that it would be good to see them experiment with their sound more readily and push the boundaries of their chosen genre.
-Tom
Find out more about Yoofs:
Facebook Twitter SoundCloud