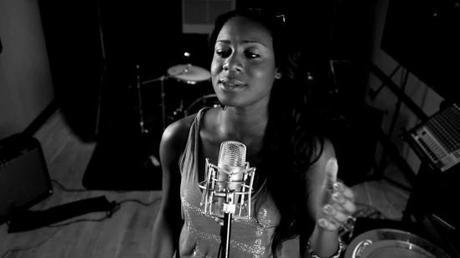 D'lys, a UK based singer, has shared the stage with the likes of Leo from 'The Streets', Joss Stone's band 'Yes Sir Boss'and Yasmine Hamden. She is getting regular plays on BBC Radio, frequently described as "superb". Her latest album 'Find Me An Angel' is now available.
Initially it was her vocals that struck me. She has a wonderful tone that strikes you from the first note of the title song, to the last. That smooth tone, joined with her melodies, hold fast and refuse to let go. You just want to listen to more. It's not easy to pin this album down to a single genre; she seems to straddle a few. Pop/Soul and a bit of Indie for good measure.
One song, 'Eyes Wide Open' gave the impression of folk. The chorus was even reminiscent of a Kingston based, band I knew, 'The Momeraths'. D'lys's vocal abilities pull it away from being a simple folk ditty. She has the heart of a storyteller. The focus is left on the story, with her using the tools at her disposal to express the message using whatever musical genre will best portray it.
Verdict: In truth, it is difficult to provide an opinion on an album after only hearing a small sampling of it. If the rest of the album boasts the same vocal dexterity and musical variation that the few songs I've heard have portrayed. I expect an enjoyable musical experience. I would expect heartfelt lyrics, with melodies that stick with you long after you've stopped listening.
-TJ
Download Find Me An Angel from D'lys
Find out more about D'lys:
Facebook Twitter SoundCloud Website