Carnival Youth are a Latvian Based Indie band most commonly compared to Bombay Bicycle Club in reviews, although the lads say this only ever comes from British people and they don't mind as BBC are quite cool. They have recently released their 'Never Have Enough' EP and played at Guilfest, on the punk stage, after having traveled overnight from the Positives Festival in Latvia. Now that's dedication.
As well as listening to what is a fantastic summery EP we managed to catch up with the lads and find out a bit more about them. To start they are: Edgars Kaupers, 18 (guitar, bass and vocals), Aleksis Lurins, 19 (bass and guitar), Roberts Vanags, 18 (keybords and vocals), Emils Kaupers, 18 (drums and vocals). They all met in High School and even have a band birthday, '3 of us were classmates – Edgars, Emils and Roberts and Aleksis went to parallel class. As a band we started in 2012 – on 20th of April we had our very first show together in Riga, Student club. This date we name as a birthday of the band.'
Despite their young ages Carnival Youth have old souls hidden underneath, for instance the reason behind their name,'Historically Carnival is known as a celebration during which hierarchy among classes of humans does not exist. Due to those celebrations people did appear in masks and were able to become what they wanted to be. We, even without masks, dare to be ourselves and do exactly what we want and desire. We do believe we play colourful music and Youth is added just because we are young!'
CY have very American/British based musical influences including The National, Arcade Fire, Jack White, Temples and Pink Floyd. You can hear that range of influence and experimental rock nature throughout their EP blending electro sounds with traditional rock sounds. I was interested to find out why they chose to write their EP in English rather than their native language of Latvian, 'Music that we have listened since we were kids have been in English and we do believe the language of rock'n 'roll is English. However we do have few songs in Latvian too.'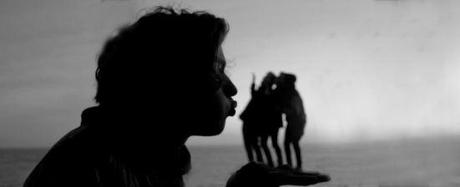 CY work in collaboration on all of their musical ventures with no one individual taking the lead however they all agree that Robert takes on the 'motherly' role in the band, cooking for everyone and being the sewer of the group too. Aleksis is the cool guy because he has a mustachio, can wiggle his ears and he once feel down the stairs backstage at Riga…that's apparently the most embarrassing tour/recording story so far. Emils and Edgars are simply known as the twins.
On a more philosophical note they would love to win the Nobel Peace Prize one day, hope to be at Glastonbury next year and their favorite thing they've done musically so far…. the songs they haven't written yet.
Charming, deep and very talented….Carnival Youth are definitely ones to watch.
-Kristine
Find out more about Carnival Youth
Facebook SoundCloud Twitter YouTube Website