That's a silly title. I can't think of anything else. I was thinking yogic Thursday and a Thursday yogi but those don't really make sense, so we'll just go with that!
This is my shirt today -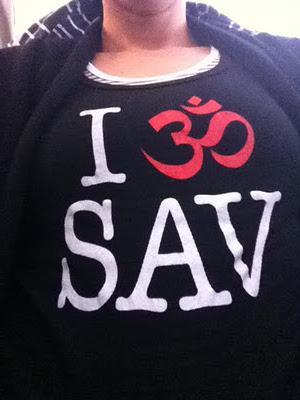 How fun is that!!!! I got it at the expo from the Savannah Yoga Center. Now we just need to make one for Greenville!!! 
Sunday after the race, I decided to go and visit the 
Savannah Yoga Center
 to take a class.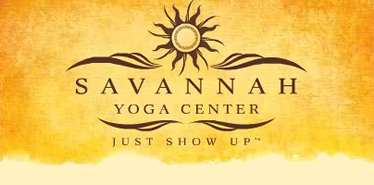 This is the class I took - 
Flow Yoga Level 1 & 2
YogaDaily Classesfor continuing beginnersThis class is for students well practiced in Level 1 poses seeking to expand, refine and develop their yoga practice at more subtle levels. This class continues to focus on the basic alignment of the standing poses and introduces a broader range of sitting poses, twists, forward and back extensions and inversions.
What I will say is that I was grateful that I found a yoga place and grateful they had a class I could attend. The studio was 2.1 miles from the hotel and I walked there which was nice to do early on a Sunday morning. As I continued to walk, I realized this was taking longer than expected, so I did some speed walking too! I got in a little workout. They were nice when I arrived, sweating from how fast I had to go, and I got a discount for being an RnR runner!!
The class itself was ok. The teacher talked A LOT and it reminded me of what Karen always says, you don't have to go through every single movement and tell every single thing they need to be doing and thinking about, just pick one or two things and observe. I wish he would've done that more BUT I think I was also in a beginner class. Many times, I usually feel like I need to be in the beginner class because I don't think of myself as intermediate, but this was very very very beginner.
I left there feeling a little looser and a little better - not as much pain and soreness from the race and that was my goal, so I got exactly what I needed. Next time I visit, I will go there again - maybe just try a different class.
As I was walking back from class, I was thinking about how I just felt like I was at home in Savannah. It's a place I've only been twice but it feels so comfortable. It is SO beautiful and I took some pictures along the way.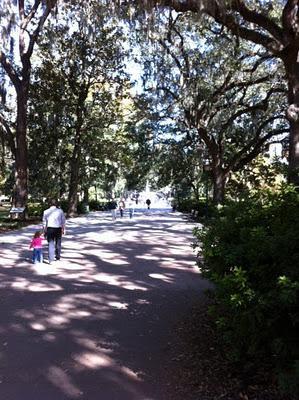 Forsyth Park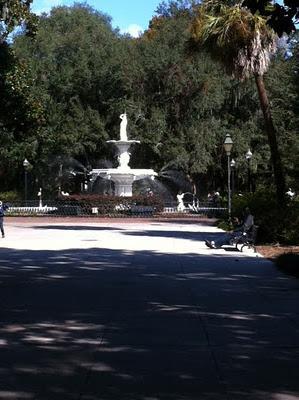 the fountain in Forsyth park - this is where the race ended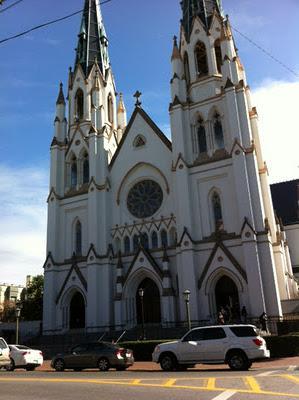 the church - it is beautiful on the inside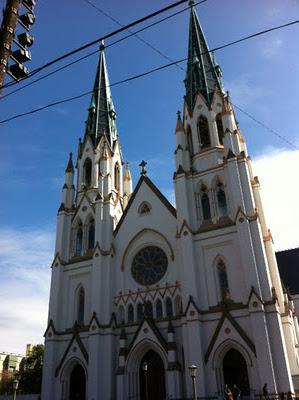 I couldn't get the whole view with my phone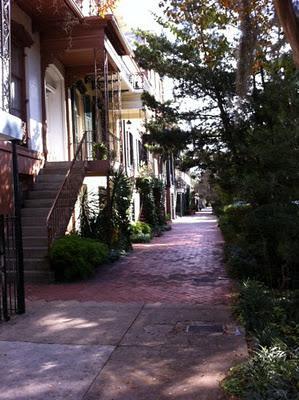 just a random street but it's so beautiful, I had to take a picture
I get to go to yoga tonight at 5:30 and I'm super excited!