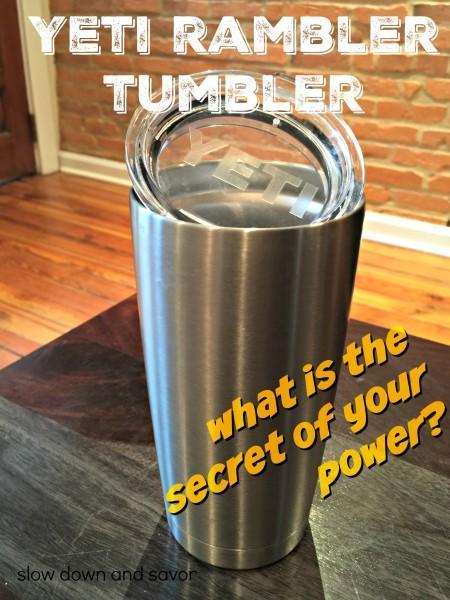 I don't think that I've ever been so enthusiastic about a cup in my life, as I am about the Yeti Rambler Tumbler. I don't even know what to call it, because "cup" sounds so pedestrian. Personal drink cooler sounds much better. I've never been so enthusiastic about a personal drink cooler in my life.
Earlier this month, my husband asked me for a Yeti Rambler Tumbler for his birthday. "OK," I said. Easy enough, I thought. A Yeti cup. Cool. Then I found that it wasn't yet out, but I also found it was $29.99. Fanciest cup ever? What?
A week or so after his early January birthday, Yeti's Rambler series was released, and I placed an order for what I thought was an excessively priced 20 oz. cup, and roughly a week later, it arrived. Happy birthday to you!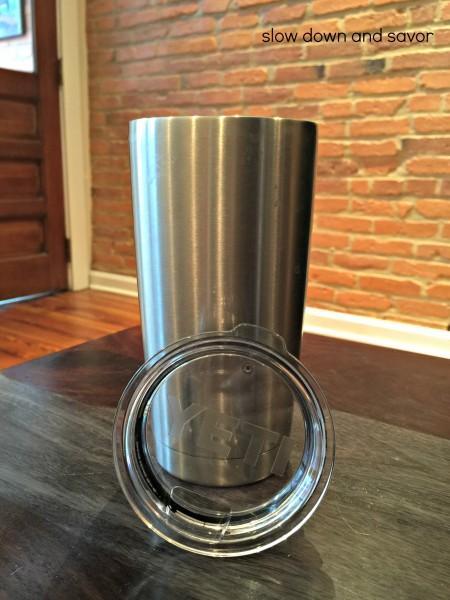 He was beyond happy with his tumbler and I didn't understand, mostly because I thought it was "just a cup." What I came to realize, however, is that it isn't just a cup. Nay. After I took a sip a beer from his "cup" an hour after it had been poured was when the revelation occured. How was his ice-cold beer still ice-cold? How? HOW?! WONDER CUP! WHAT IS THE SECRET OF YOUR POWER?!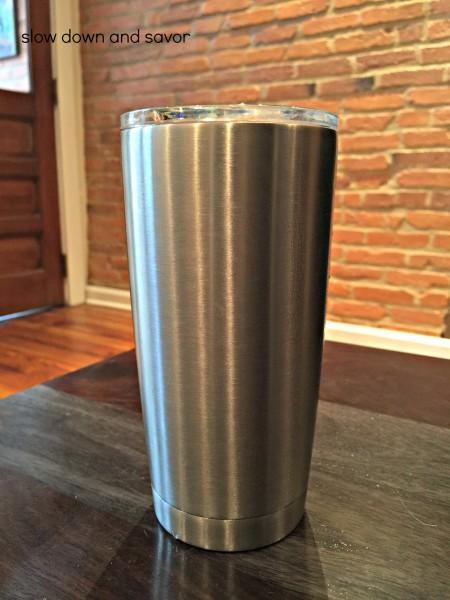 I took to the website and learned that the Yeti Rambler series of tumblers are basically "over-engineered" personal drink coolers, made with kitchen-grade 18/8 stainless steel and double-wall vacuum insulation. "The result is a tough, hard-wearing personal drink cooler that maintains ice twice as long as plastic tumblers - and it works just as well for hot beverages. The lid that keeps your liquid in its place is easy to clean, shatterproof and crystal clear so you know exactly how much of your drink you still have to look forward to." Plus, it's dishwasher safe.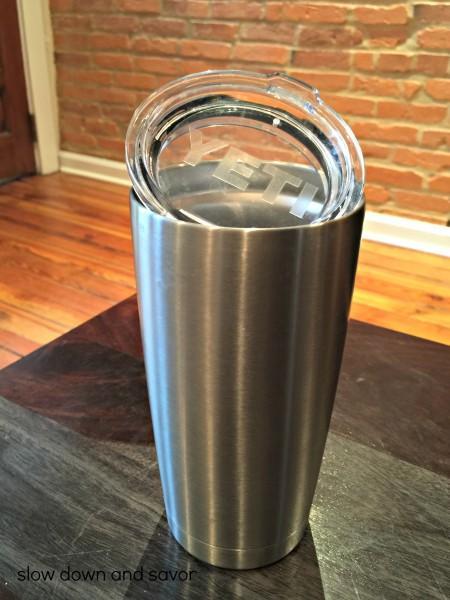 So, I ordered a 20 oz. one for myself. Yes, I knew it was good at keeping cold things cold, like beer, but how was it at keeping hot things hot? And was I going to burn the heck out of my hand? It's metal, right? It should be hot when there's hot stuff inside, right? WRONG.
This cup keeps my hot tea hot for literally 5+ hours. Check out my video to see for yourself. I'm not kidding you guys.
It kept my hot tea pretty much too hot to drink for an hour or so. Then it kept it perfectly drinkable for HOURS. I'm so obsessed with this personal drink cooler, and I do honestly believe it is worth every single dollar and penny. I don't know what kind of sorcery goes into making this thing but wow, I'm OK with it.
Do you have a Yeti? What do you think?