If you hate the queue at Hai Di Lao, here is another place for steamboat with complimentary manicure at a cheaper dining cost. The new chain from Fujian Xian La Dao have opened up an outlet at The Grandstand. Without any hesitation, frog and I had tried out the steamboat together with our friends at Xian La Dao last Saturday.
Look at the spacious conducive indoor (3rd level) and alfresco ( 2nd level) dining area. Great place for family and friends gathering.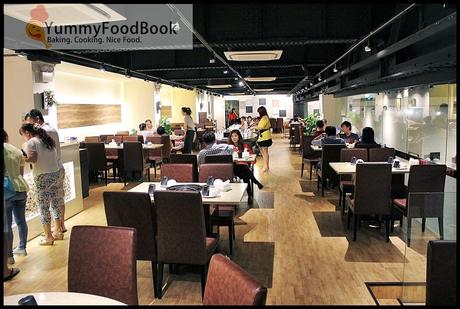 We had ordered two sets of steamboat set meal for two pax with free flow of water chestnut or lime juice. Each set cost $38++. With 6 choices of soup bases to choose from, we had selected the mushroom and Thai style broth. I had preferred the mushroom broth over the other. There are 19 Choices of sauces to choose from, free flow of fruits, cold dish and snacks at the sauces corner.
Hot Spicy Pot
Mushroom Pot
Seafood Pot
Thai Style Pot
Silkie Delicacies Pot
Duck Cordyceps Pot
Here comes the dishes: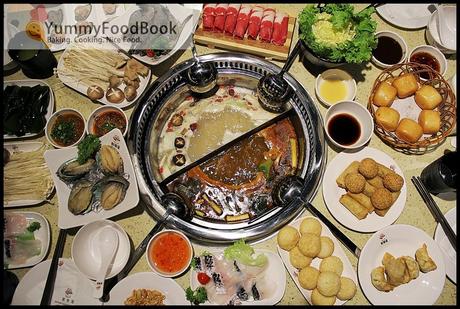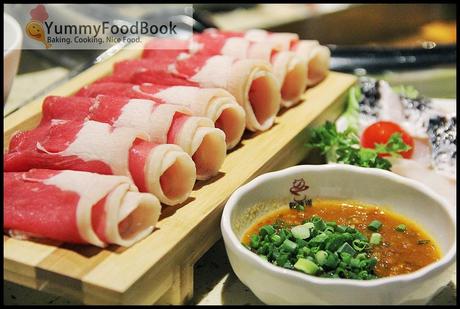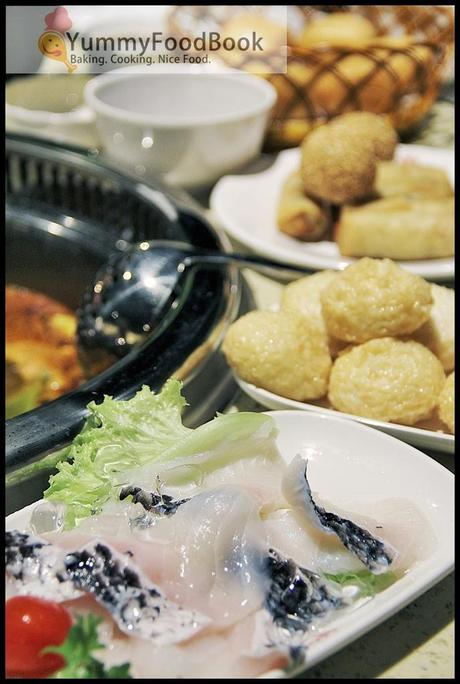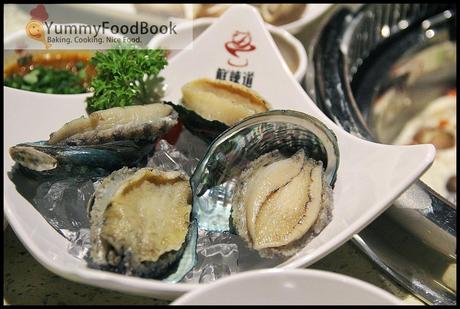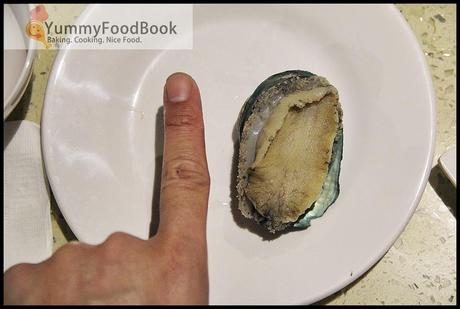 Look at how big the abalone is!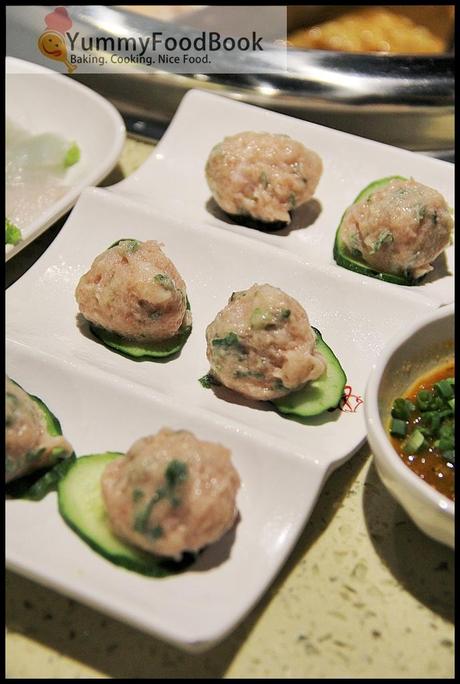 Handmade MeatBall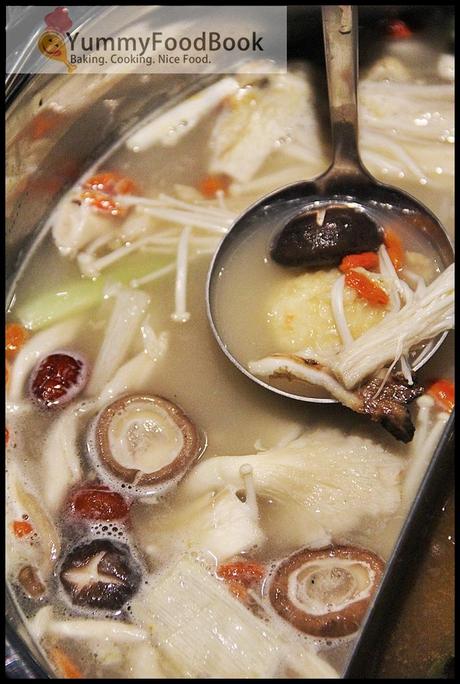 Mushroom Soup Base that consist of 3 types of mushrooms, wolfberries and red dates.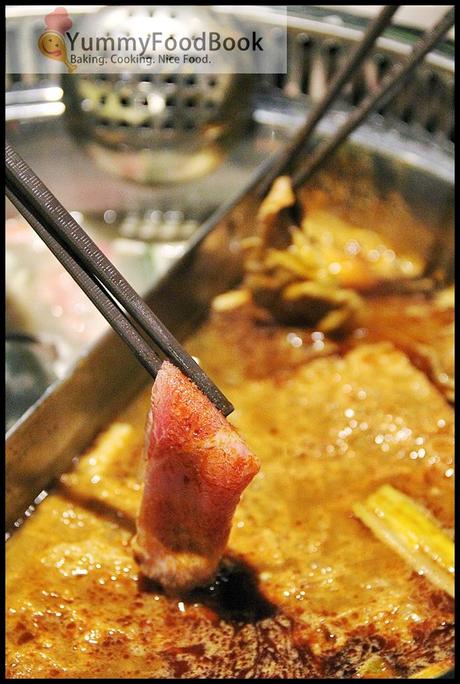 Surprisingly the set meal was quite filling though we did not order any rice. Personally I like the handmade meatball that is juicy and fresh. The ingredients are quite fresh too.
Halfway through our steamboat, the staff had asked my friend and I to do our manicure first as she is afraid that there will be queue later on. Both of us had gone to do the manicure though feeling quite weird to leave the table in the midst of having our steamboat.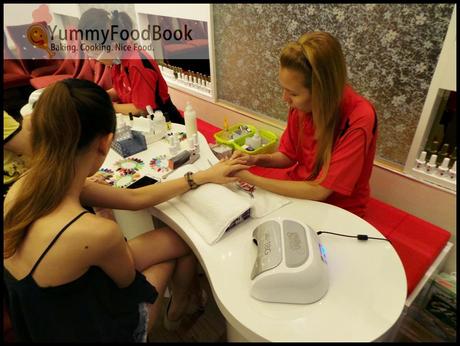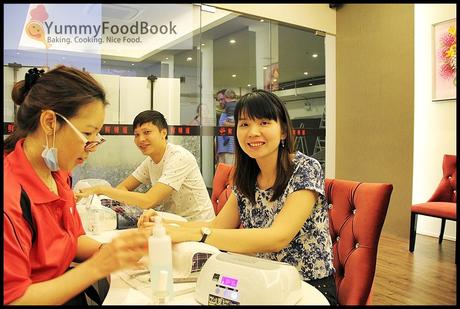 There are two staff doing manicure for diners and I was quite surprised that it was gelish manicure. I had asked the lady doing manicure for me on the reason for using gelish manicure and she had mentioned that for gelish manicure it drys up faster. The manicure includes trimming of nail cuticle and buffing of nails too. Feeling so pamper!

For me, I had not tried the steamboat at Hai Di Lao. However I had heard of the long waiting time and the expensive steamboat meal. Xian La Dao will be an alternative place if you will want to experience having complimentary manicure at a  cheaper cost with no queue for now. Do visit this place before it gets crowded! If you are confuse of how to get to Xian La Dao at The GrandStand, do take the lift next to Omakase Burger to level 3 where the restaurant is located.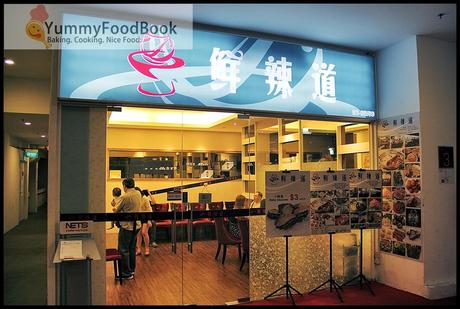 Xian La Dao
200 Turf Club Road, #03-08/09,
The Grandstand, Singapore 287994
Opening Hours: 11am to 3pm & 5pm to 10pm (Daily)
Including eve of public holidays & public holidays
More from YummyFoodBook
ARROYTHAI KITCHEN – AUTHENTIC THAI CUISINE

MANHATTAN FISH MARKET

FOSTERS STEAKHOUSE RESTAURANT

AUTHENTIC KOREAN FOOD AT SOJAP NEUN EOBU

NANA THAI @ GOLDEN MILE COMPLEX 2014