Although the winter chill has been starting to roll in already, there was a faint break from the grey, rainy days this weekend and Sarah and I took the opportunity to make the most out of what might have been one of the last warm days of the fall.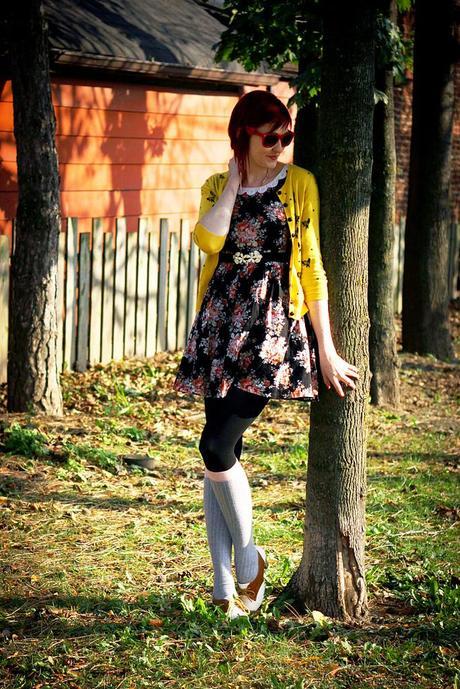 After a throughly exhausting (but amazing) week at LG Fashion Week I took Saturday to catch up on everything I'd be putting aside and pretty much just lounged around. But, Sunday was a day full of wonderful vintage explorations and adventures. I slapped on my favourite fall dress - covered in Denis Gagnon inspired florals - and threw on a matching pair of grey and pink kneee highs, my bright yellow bumble bee sweater (perfect for a sunny day) and my Chelsea Crew Oxford heels!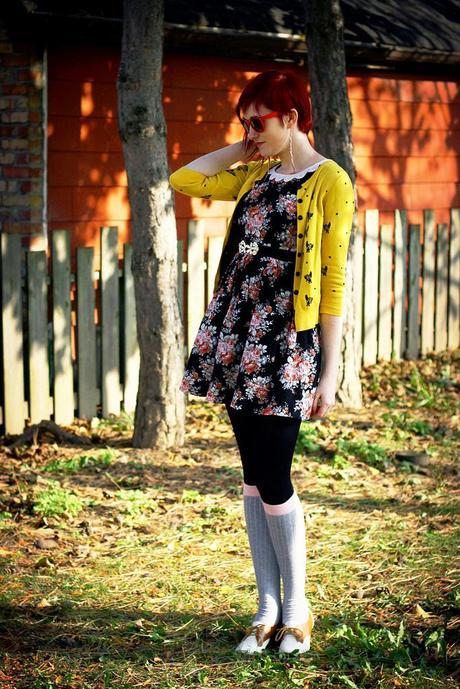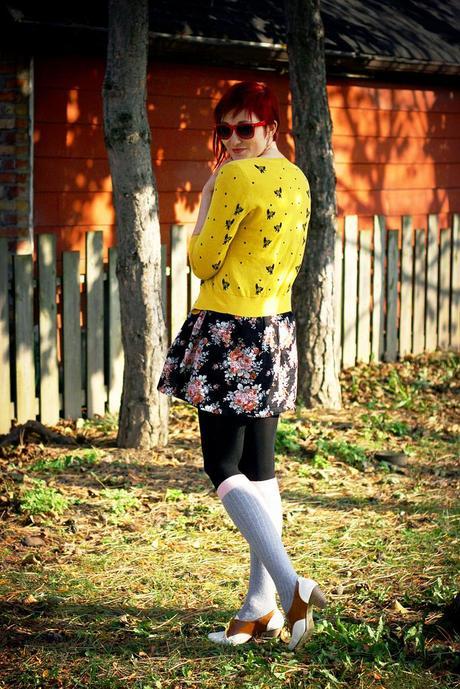 Wynchwood Barns has quickly become my favourite part of Toronto. There is always a wonderful atmosphere around that place even when it's empty. But it certainly was not empty on Sunday. After a lovely afternoon walk over to the Barns from the station, we headed into the main building for the Vintage Clothing Show and an afternoon sip of Beer in the beer gardens.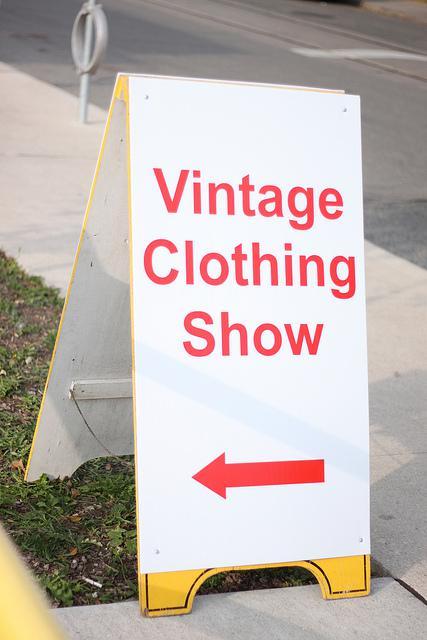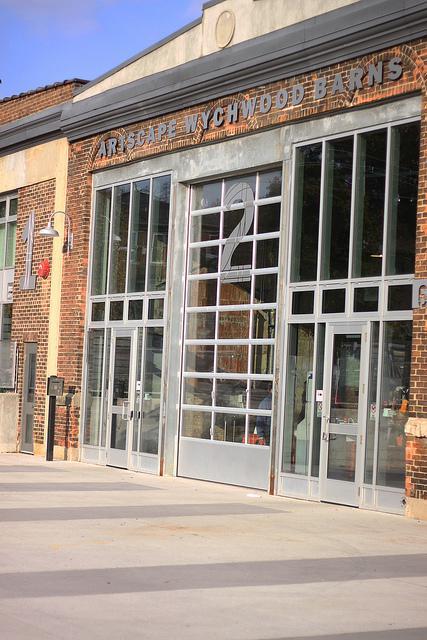 From end to end there were Vintage clothing shops set up with dresses, jackers, ephemera, kicknakcs, habdashery and more. Every booth had its own unique personality and specialties. I felt like a kid in a candy store rummaging through bins, drawers, racks and boxes looking for treats. Vintage shopping is a lot like treasure hunting. There is an element of surprise and excitement to every rack you come across. You never know what you're going to find.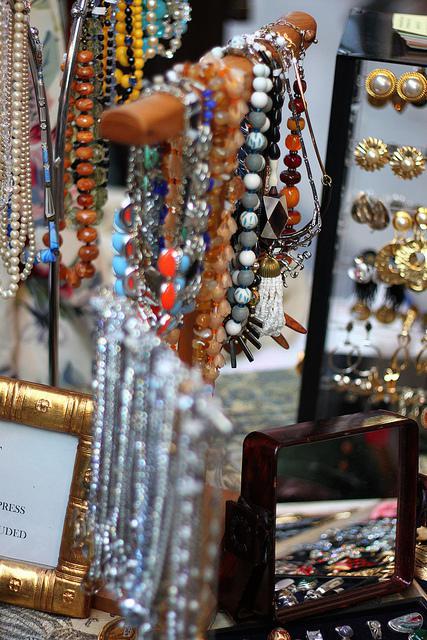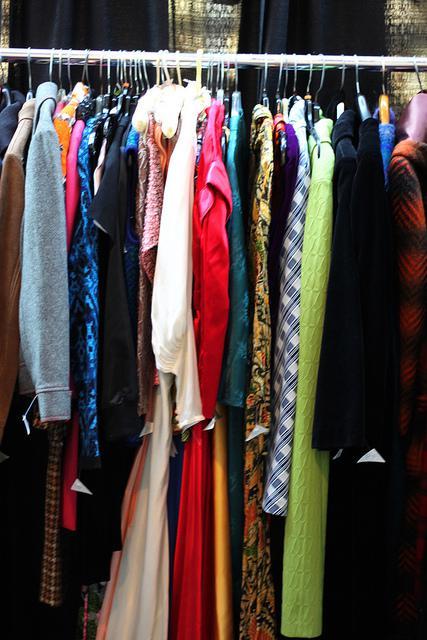 Fashion Week was wonderful, but there the styles are all carefully thought out and manicured to be 'on trend'. There is an over riding pattern, silhouette or color scheme that every designers seems to adhere to and although each collection is different, there are always stand out repetitions that will then become the trends you'll see in every store window come the spring. Vintage shopping allows you to break away from what's "trendy" and truly search out things that you are drawn to based on your personality and unique style.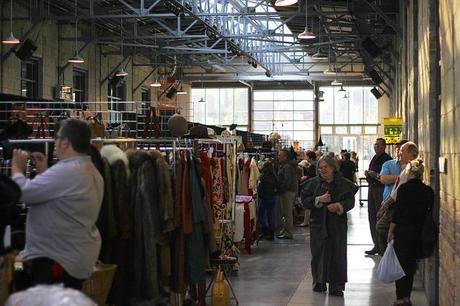 Fur coats were one of the most popular items (since we're nearing the winter)in each different booth and I couldn't stop myself from running my hands across every single coat as we walked by, the gently tickle of the fur running along my hands making me smile.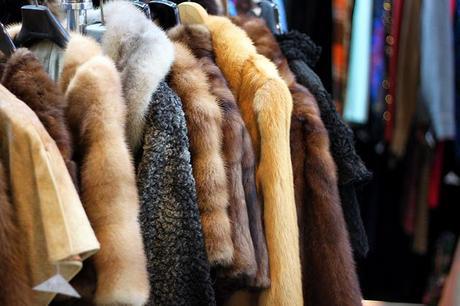 Every time I pick up a handkerchief or vintage broach, I can't help but imagine who once owned this, what their life was like way back when and I get to day dreaming. Another one of the beautiful aspects of vintage shopping is that in wearing one of these pre-loved pieces, full of memories, you can almost feel like you're giving an old piece of a clothing a new life and a new home - protecting it and the stories it no doubt could tell, from being lost to the ages.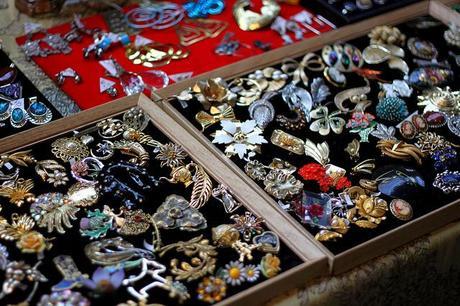 These broaches were so beautiful. I could have spent the better part of the afternoon just looking into the hundreds of glass cabinets scattered around the place at these tiny little works of art. Cameos have to be my favourite pieces especially when they're hand painted portraits.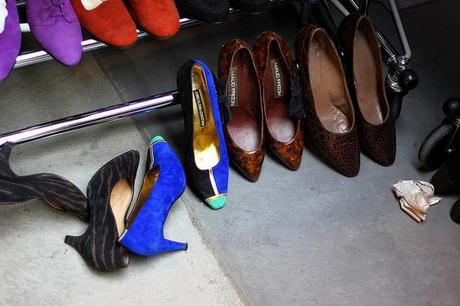 Colorful shoes were scattered everywhere you looked.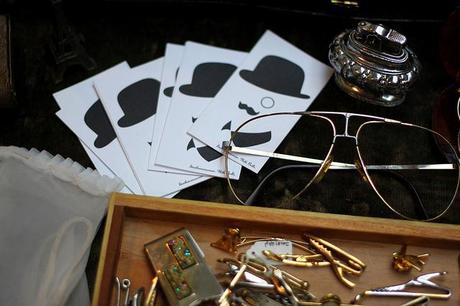 This guy had the cutest business cards and his mens vintage fashions and accessories were so precious.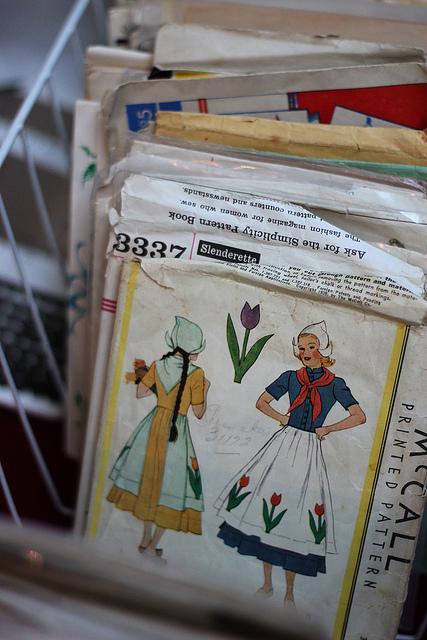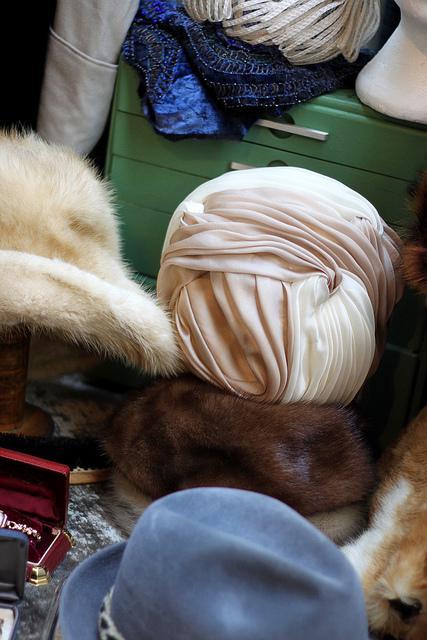 Vintage sewing pattern packaging and illustrations are so cute. There were a plethora of strange and unusual hats. I wanted them all. It was honestly the largest collection of weird hat I've seen yet...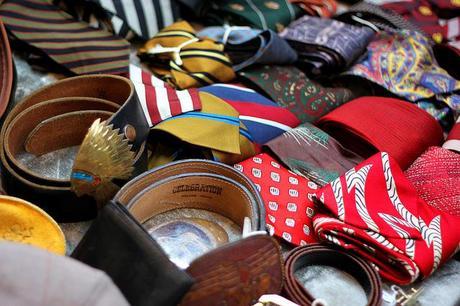 Vintage ties and sewing spool.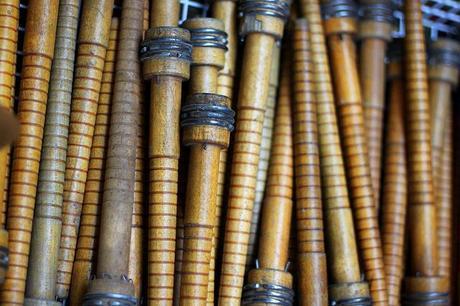 A delicate, lace wedding dress hung on the velvet curtain, like a ghost floating in mid air. Pretty gloves with beautiful details were both on display and hidden throughout people's booths.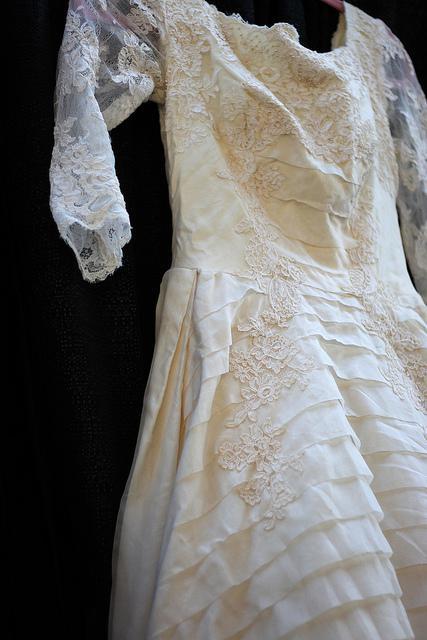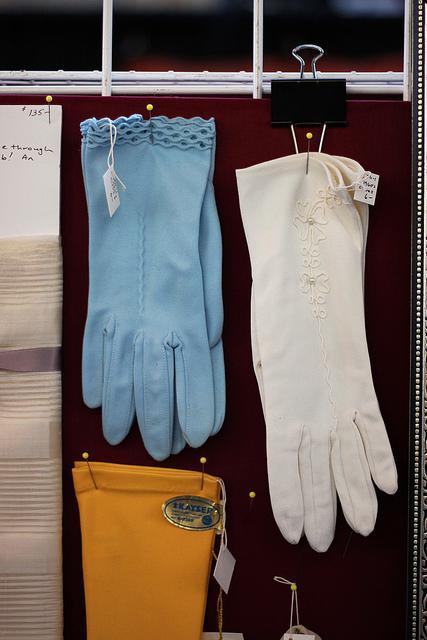 I loved these drawers just sitting on the tables with various bits of haberdashery hidden away inside them.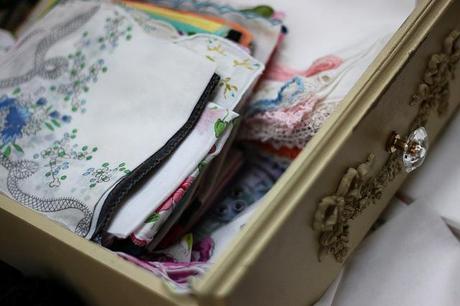 This was my favourite rack of dresses. They were so old, the lace seem to almost disappear in your hand when you touched it, like cotton candy in your mouth. I would never be able to take good enough care of one of these beauties to justify buying it but they were lovely to look at.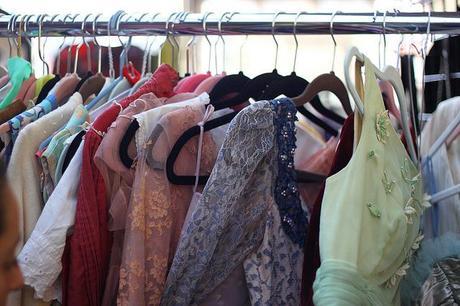 And here is a sneak peek at the things I ended up buying from the lovely and beautiful Barbara Dixon and her Swanky Selections as well as the hilarious and amazing people at
What'll i Wear Vintage
. Both these shops had the best selection and the best prices! I'll feature each one of them individually in upcoming posts but I thought I would give you a look at what's to come!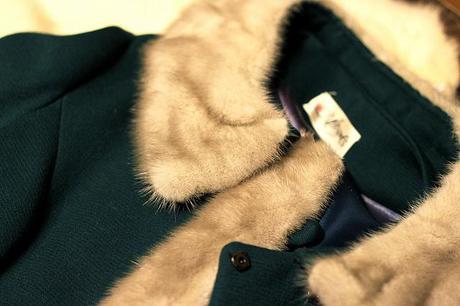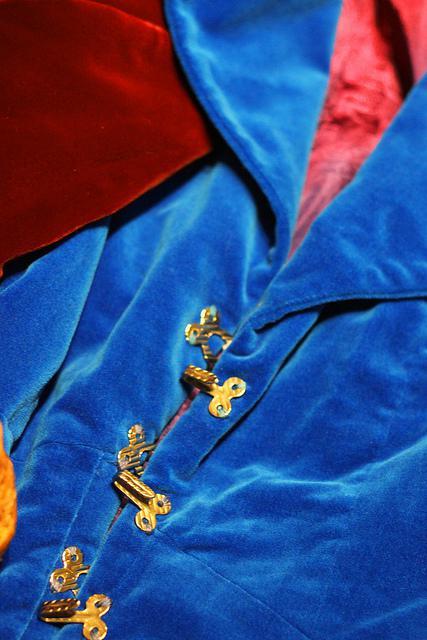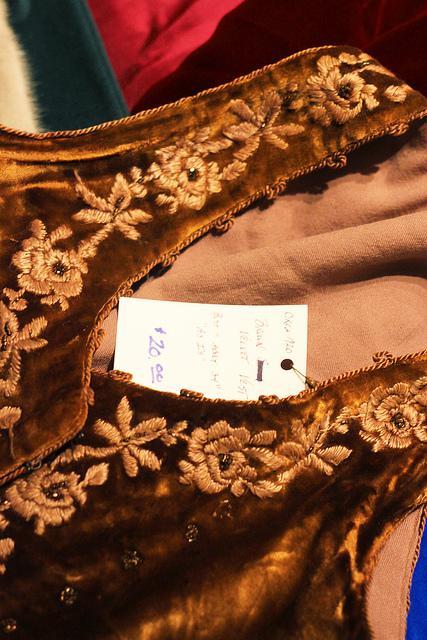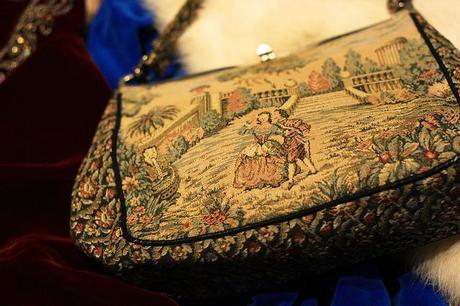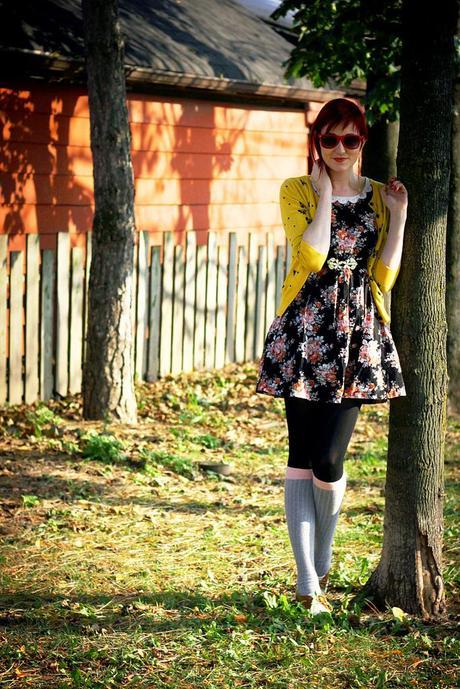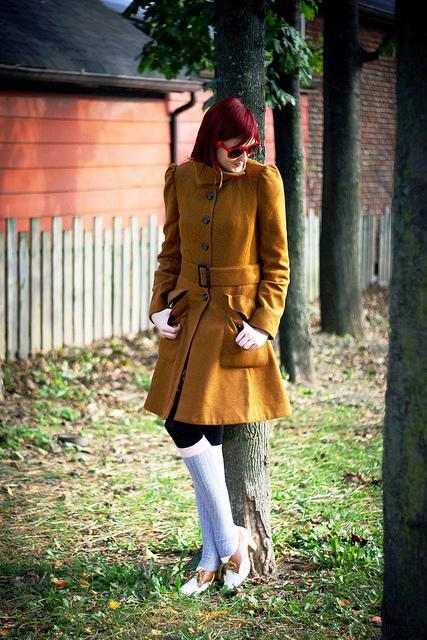 All in all it was a lovely day out. I could not have asked for more perfect weather and when the sun came out, you barely even had to have a jacket on. That being said, I love my new fall jacket from ASOS. I feel like a Victorian madam. And the high button up collar is the greatest for when the wind picks up and you've forgotten your scarf! Plus it has the most wonderful antique look to it despite the fact that it's brand new. Thanks ASOS!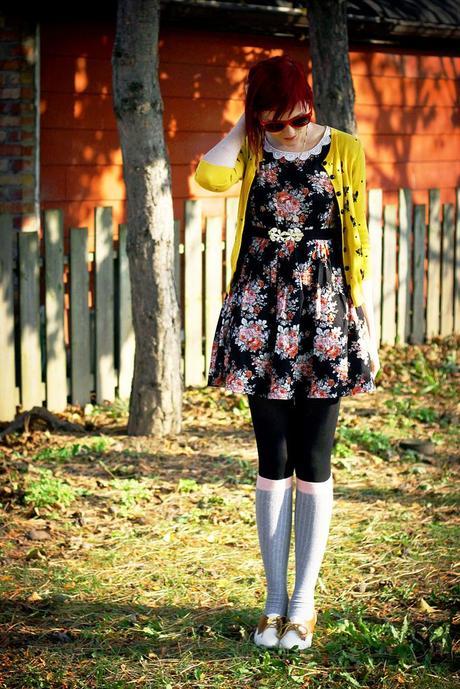 I'll be featuring mainly LGFW post from here on out for the next little bit but I thought I would do a little out and about post to break them up a bit.
xoxo.