It seems our Indian Summer was short lived and Winter is settling in for the foreseeable. As the turn of the season descends upon us, we are donning extra layers, and wrapping up to brave the elements. But what of our home ensembles?
Sometimes pyjamas or loungewear just aren't enough to keep us warm - especially if we are holding off from turning on the central heating! So it is prudent to take the same approach to homewear as we do our outer garments. In fashion, layering is a key element of styling so here we take you through our best dressing gowns and robes to show you how it's done.
Generally October and November demand something a little lighter than the usual fleece dressing gown so we recommend you add an extra layer to your pyjamas with a mid-weight fabric, such as this cotton mid-length hooded dressing gown from Calvin Klein.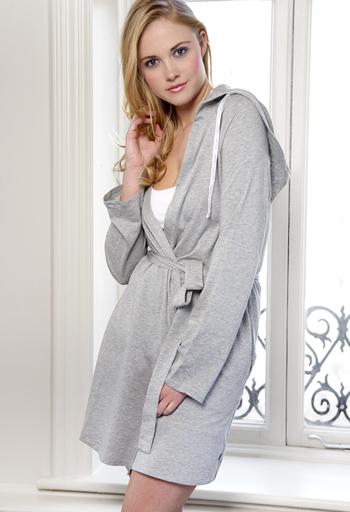 If you desire something a little sexier, try this beautiful dressing gown from Esprit. The clue is in the name, 'Pleasure Kimono' - with lace detailing and a beautifully soft fabric, this will instantly inject a little glamour into your nightwear.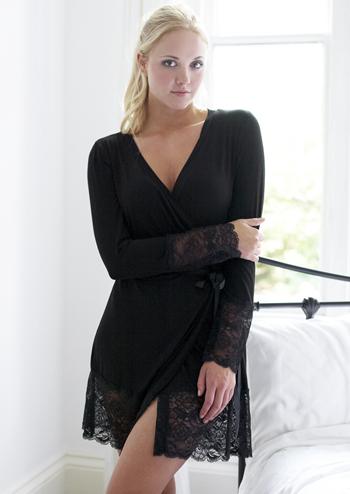 For those extra chilly December nights you'll need something thick and cosy to wrap up with, and this classically styled towelling dressing gown from Moonriver is just the ticket.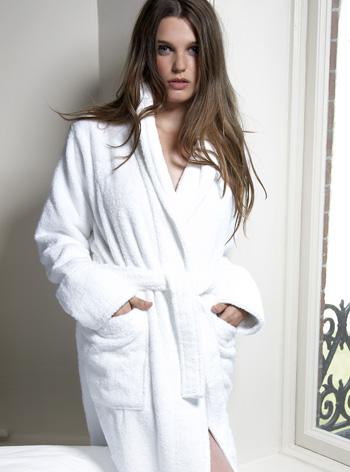 Or go super warm and choose luxurious fleece in the form of this 3/4 length gown from Lepel.