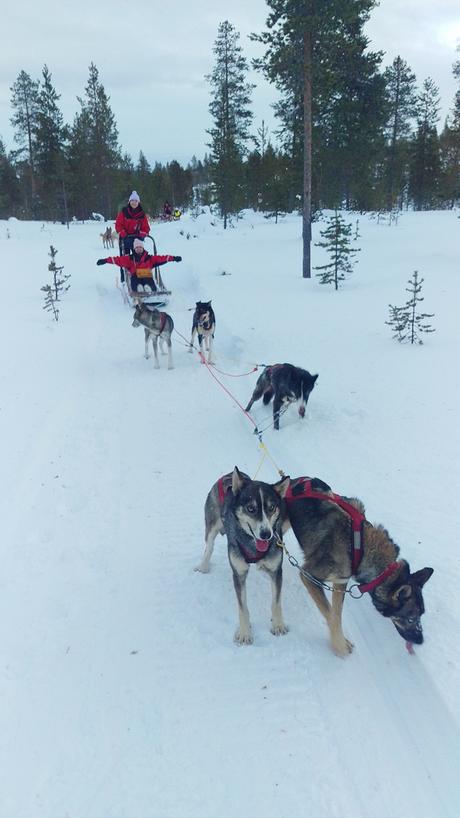 We were brought through the forest by the Huskies and led by the guide in front. The view was fantastic! We took turns to drive each other by stepping onto a brake when we went downhill and letting it go when we went uphill, very much like cycling.
Although the view was gorgeous, the ride is super tiring as the driver. I could't stand straight at all and had to constantly be mindful of the slopes lest we all fall together. It was physically tiring!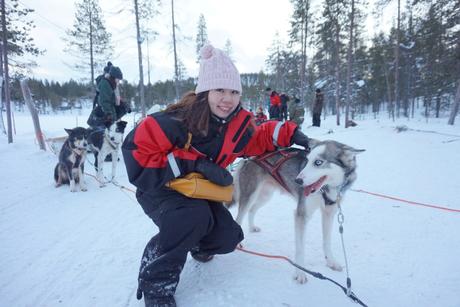 This husky with blue eyes caught our eyes.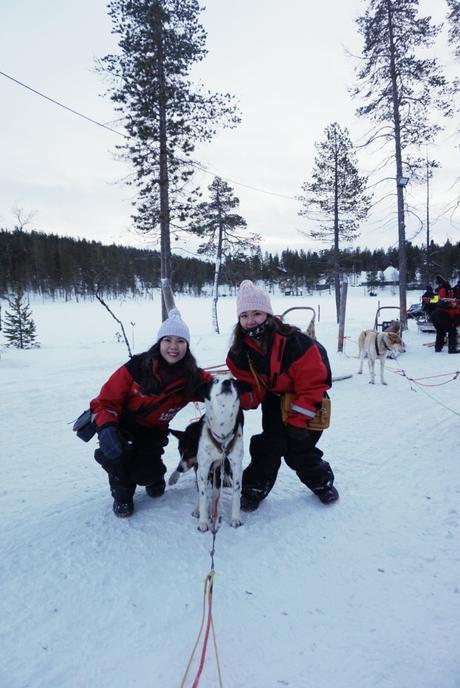 Most of the huskies there were of mixed breed.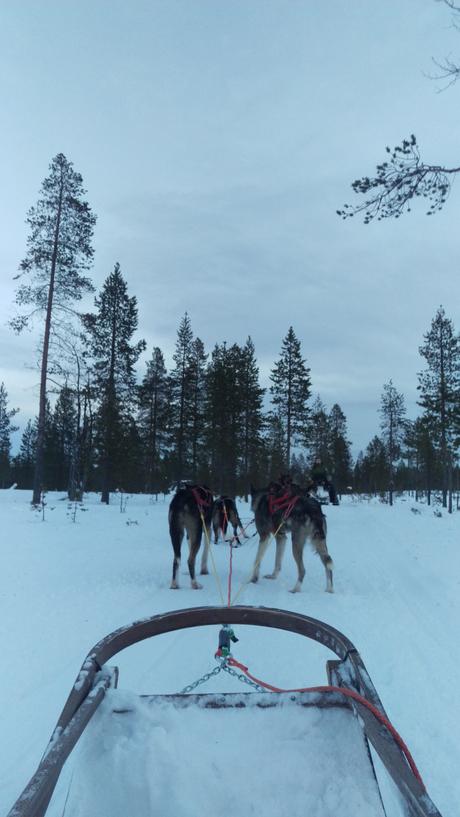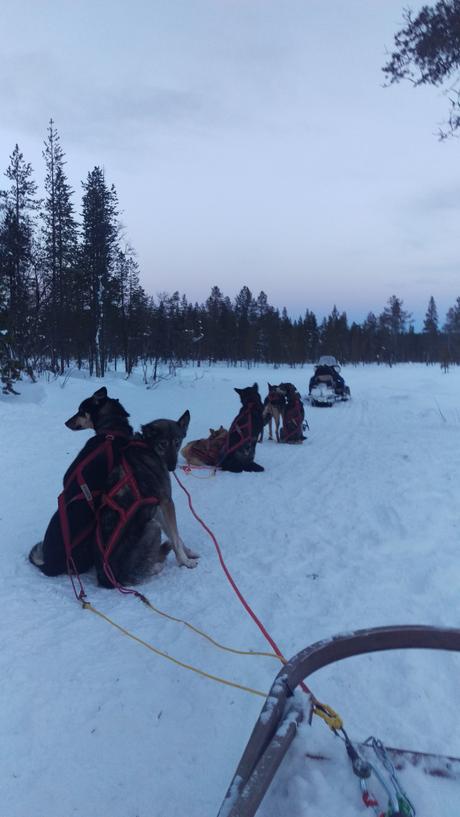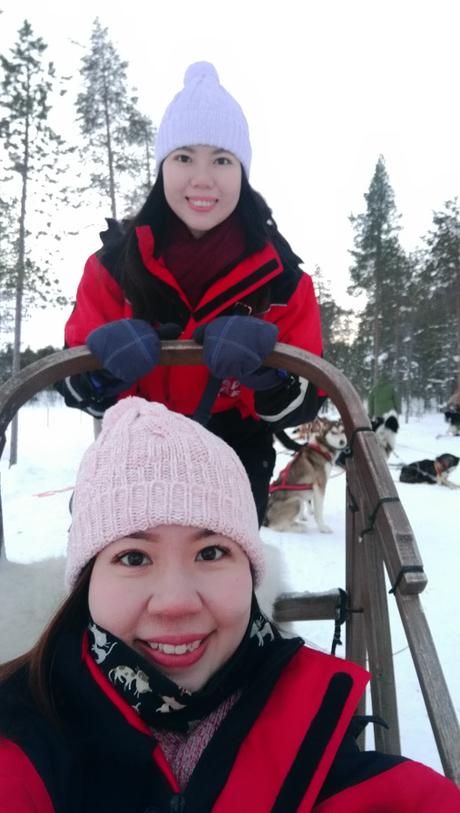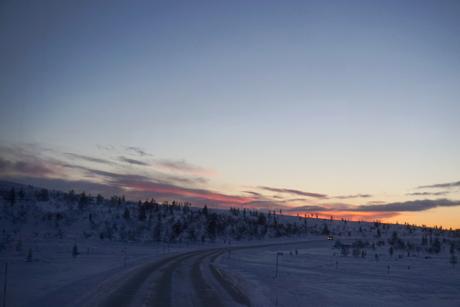 The sunset captured during our ride.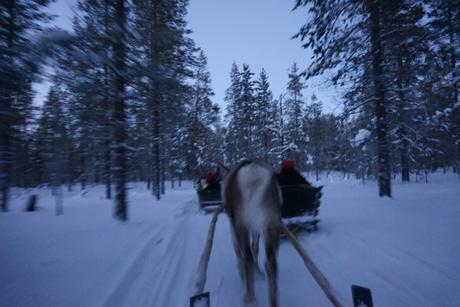 We had a different view for the reindeer ride as the trip got postponed and we could only start the ride when the sun sets.
Reindeer ride on the other hand is super relaxing as none of us need to drive and we get to sit down the whole time.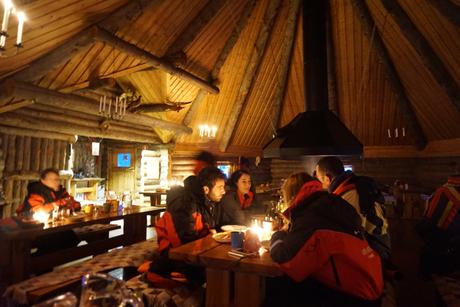 We were brought indoor for lunch. Lunch was chicken soup cooked in a very chinese style which made me miss my rice so much! How I wish I had a bowl of rice to go with the soup!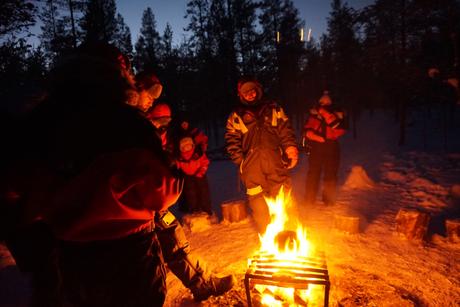 So halfway through the ride, we were told to stop to let the reindeer rest. The guide started the campfire in the -27 degree and we had cookies and hot berry tea. The tourists started asking the guide questions about Finland and how they would be able to see aurora.
Guide: I think the most impressive thing about Finland is the way they park their cars, such that they don't disturb the rest of the cars.
Guide: Aurora is really like rainbow. Tell me where the next rainbow is and I'll tell you where Aurora is. When the weather is bad, you may not get to see it. When the sky is clear and moon shines brightly, you will also not get to see it as the moon is too bright.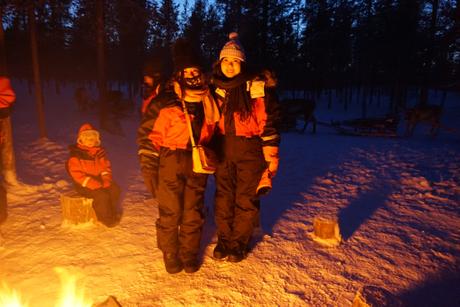 Underneath the provided suit was our own down coat and I had on 3 pairs of gloves plus hand warmer!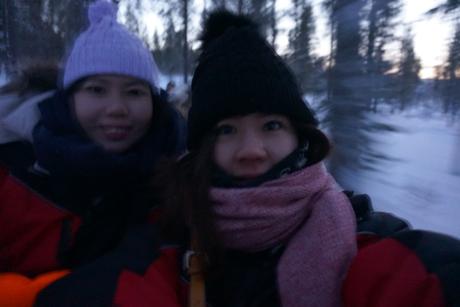 Face mask is really important as your face literally freezes!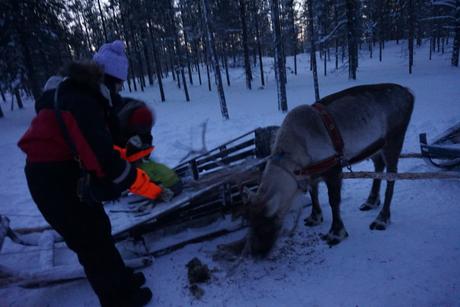 It's Reindeer feeding time!
Through the ride, we saw the beautiful sky, sometimes pink and purple and then faded to an orange. The route taken was scenic. The experiences were once in a life time.