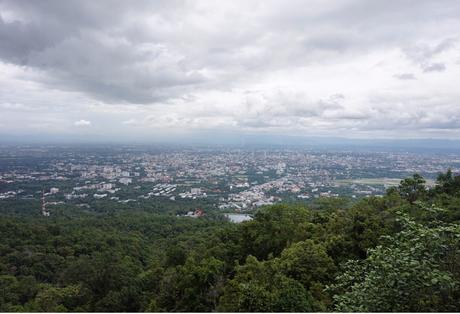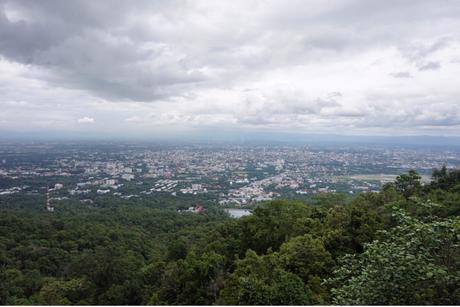 The last time I was in Thailand (Bangkok) was 5 years back. I remembered it to be a city of mostly shopping and food. I wasn't really fond of that and I did not return back ever since.
But the northern Thailand really surprises me. These cities are the best places to explore Thailand's rich cultures and definitely beautiful scenery. Well, I'm impressed.
There are many beautiful temples. In fact, they are more than just a temple; they are art exhibit!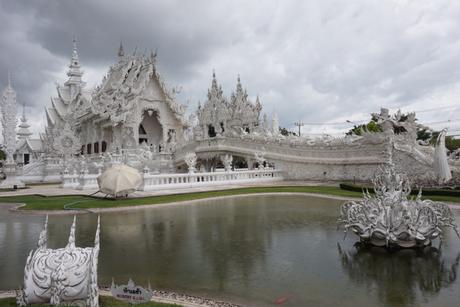 The most impressive temple has got to be the White Temple (Wat Rong Khun) situated in Chiang Rai. To get from Chiang Mai to Chiang Rai, you just need to buy the green bus ticket which is available at their bus terminal. I recommend the VIP bus ticket with toilet, water and snack provided. The whole journey took about 3 hours.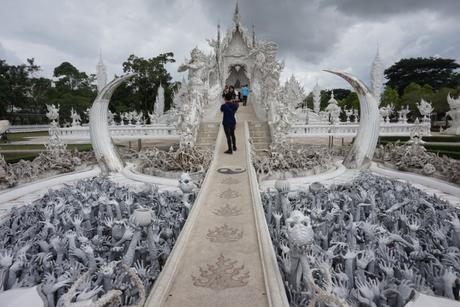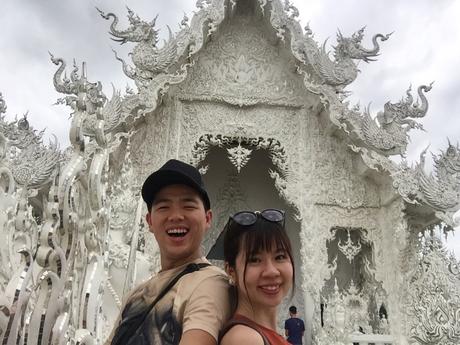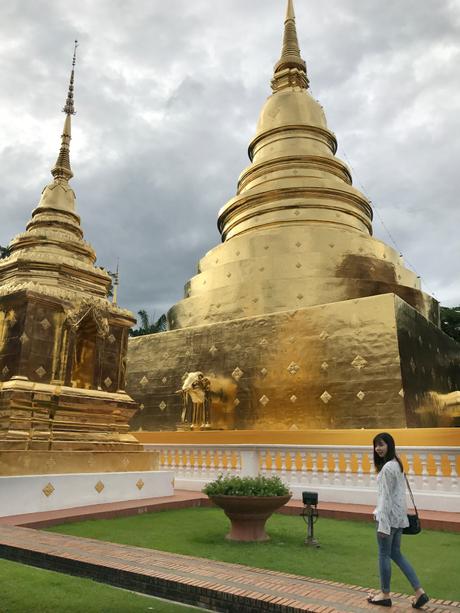 This is Wat Phra Singh temple.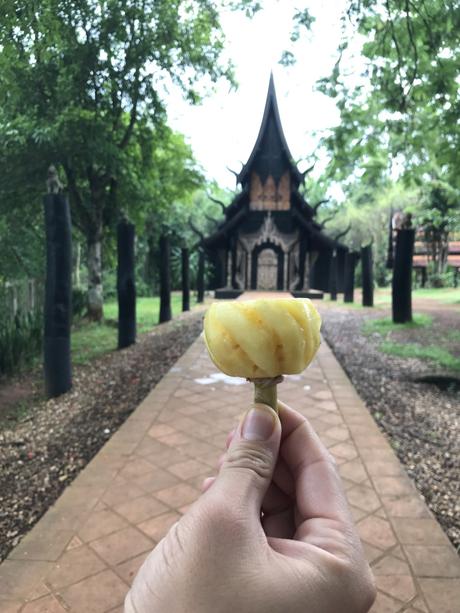 Black Temple
2. Cafe
Much like bangkok, there are many cafe here, outdoor or indoor, they both have a lot to offer. So if you are someone who likes to chill in a cafe with a book, there are plenty of chances to do so here.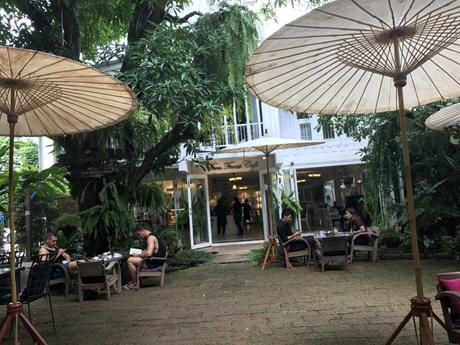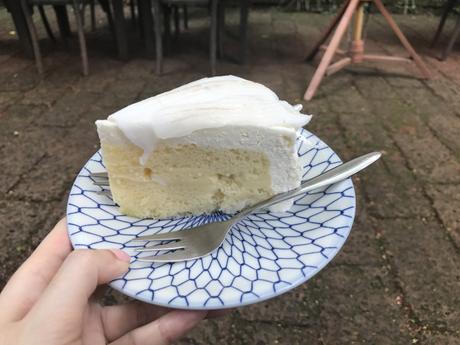 Recommended to try out Fern Forest Cafe. Their coconut cake is really delicious, with real fresh coconut on top and really fluffy spongy cake below.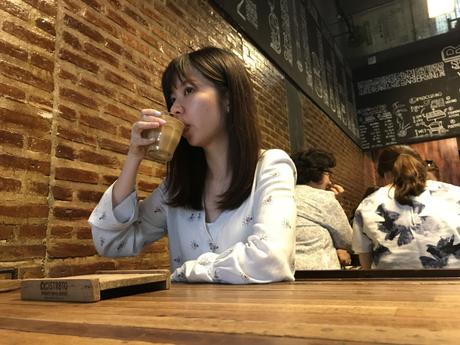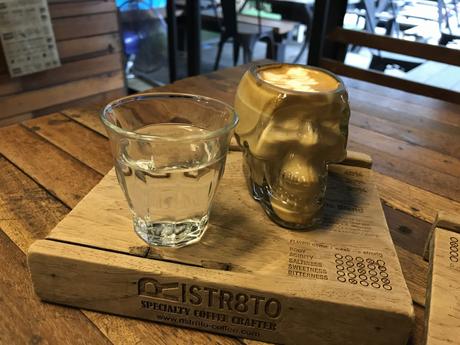 Another cafe to try out is Ristr8to coffee. They won lots of award in their latte art competition.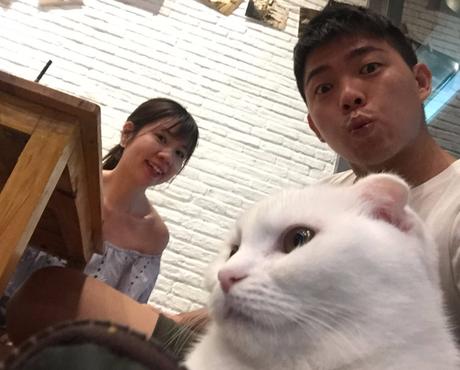 If you love cats, you would love Cat 'n' A Cup Cat cafe.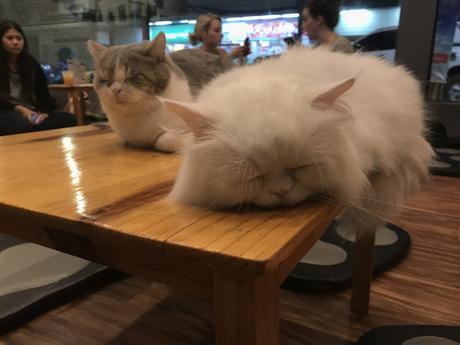 These cats roam around freely in the shop and are really adorable! Beware of your food though.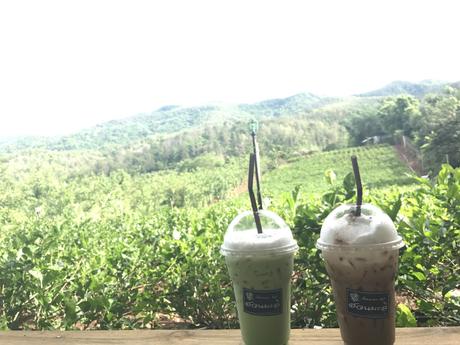 This is just a random cafe that we pop by. We simply chilled there with our drinks, enjoying the beautiful view.
3. Nature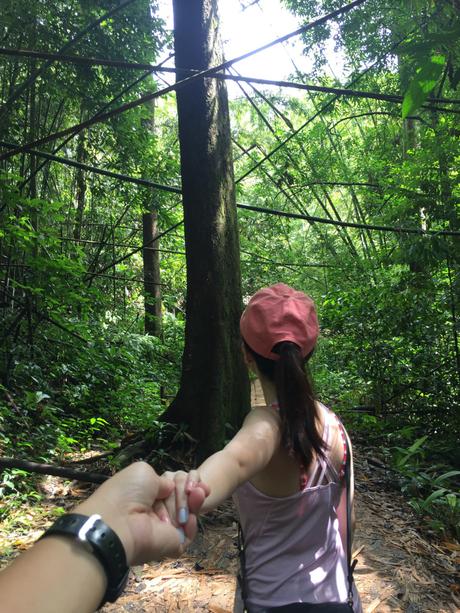 A hike up
Khun Korn Waterfall
in Chiang Rai. It is a relatively easy hike that took us about 40 mins. Even someone like me with bad stamina can do it.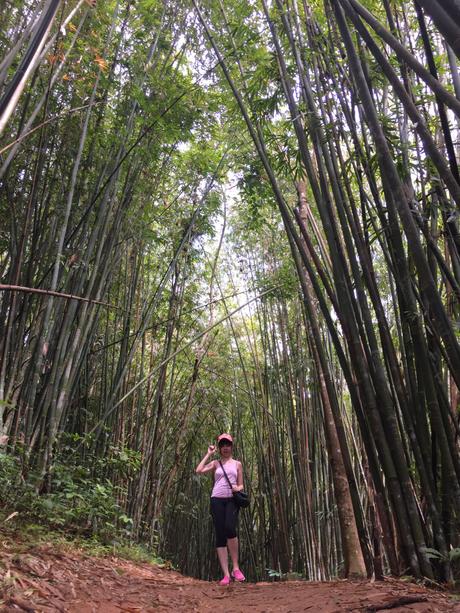 Doesn't this resembles Japan's Arashiyama? So beautiful.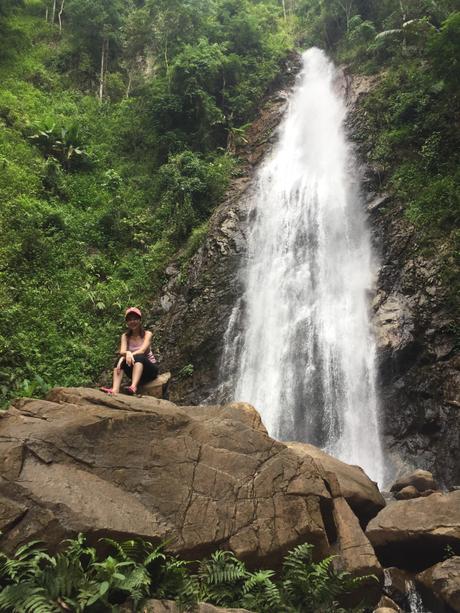 Finally reaching the top, enjoying the breeze and cool water. I recommend to do it on a weekday morning where there is relatively fewer people. We practically have the whole place to ourselves!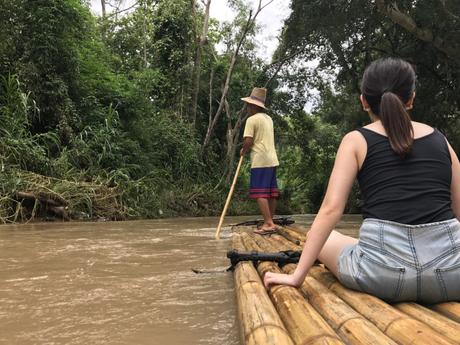 Try bamboo rafting. This was along Mae Wang river. Bring spare pants cos you are gonna get wet!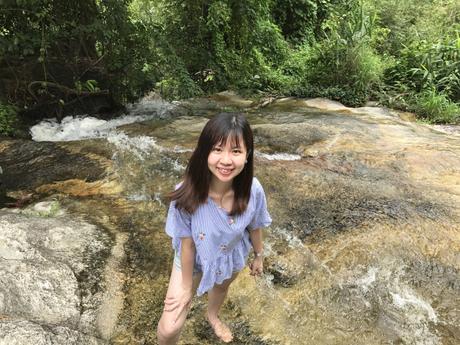 Even on the way to Doi Suthep, we spotted a mini waterfall.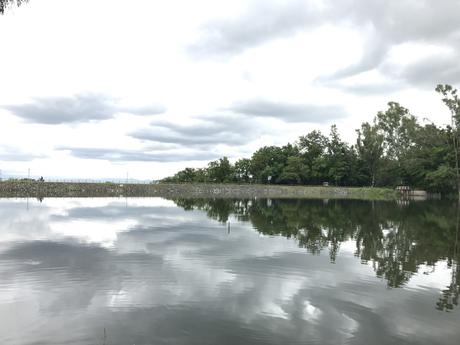 This was one of our lunch view taken at Galae restaurant. Can you believe it?
Oh yes, bring insect repellent along. We've gotten quite a bit of bites.
3. Night Chilling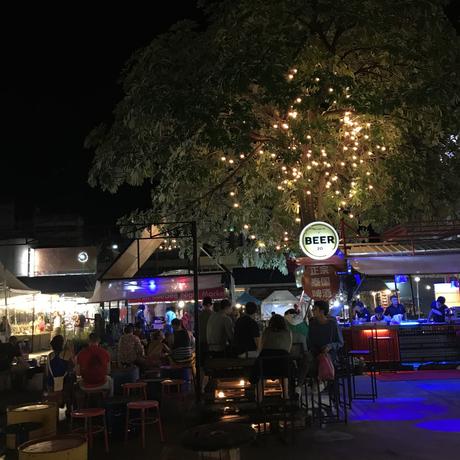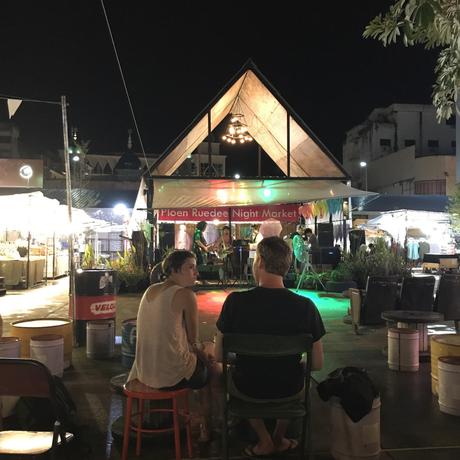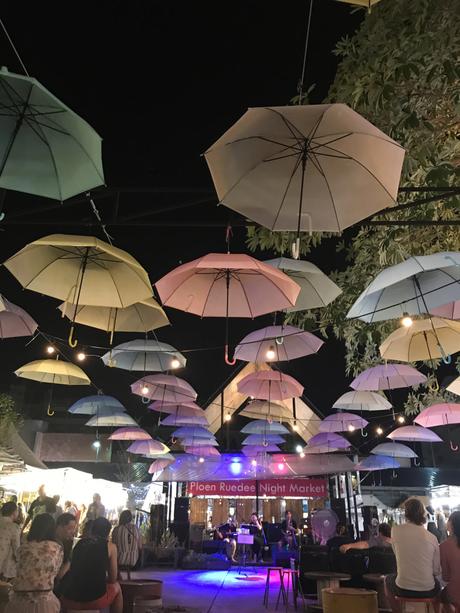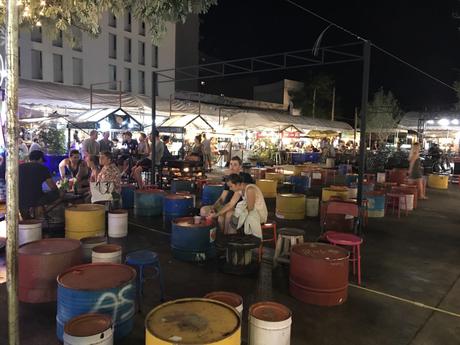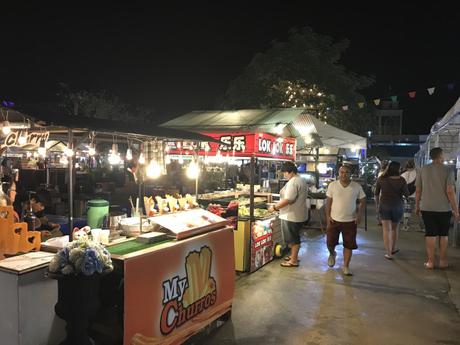 One of the best night market I recommend would be the Ploen Rudee Night Market, with many food options and live band music. Just choose a seat and a beer and you are good to go!
4. Parks and Gardens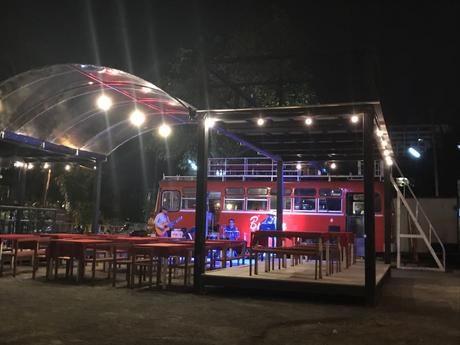 You can also try out Bus Bar. They offer live band too.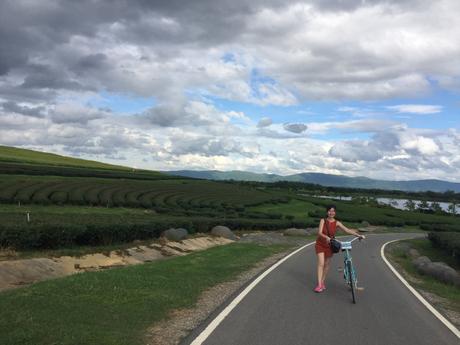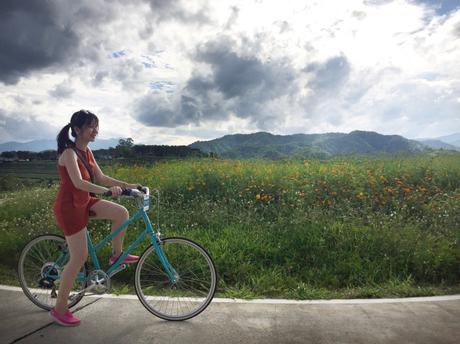 One of the park that impresses me the most has got to be Singha Park in Chiang Rai. We cycled for about 3 hours around the park, enjoying the super scenic view there. It was awesome!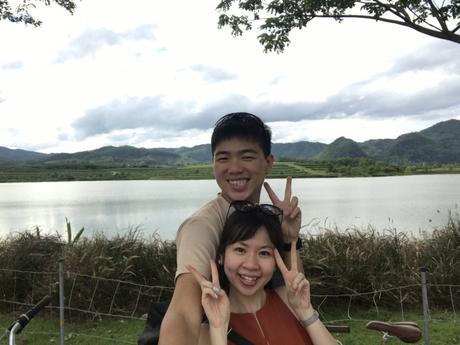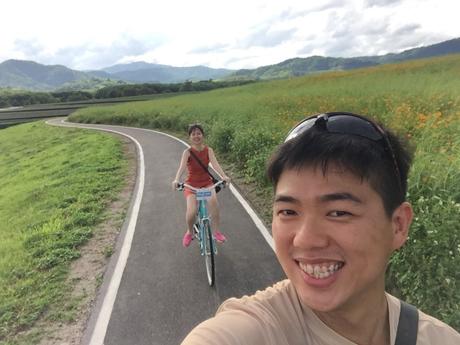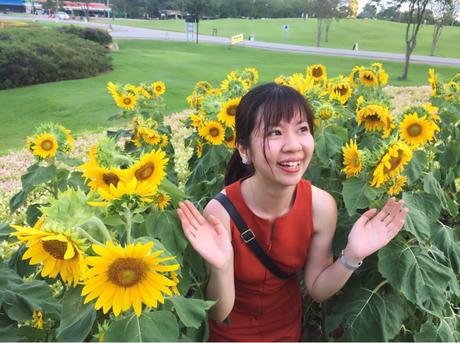 I definitely want to go back there again!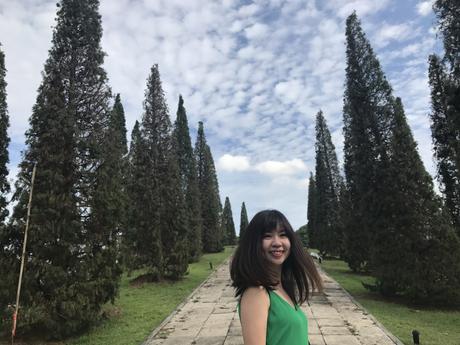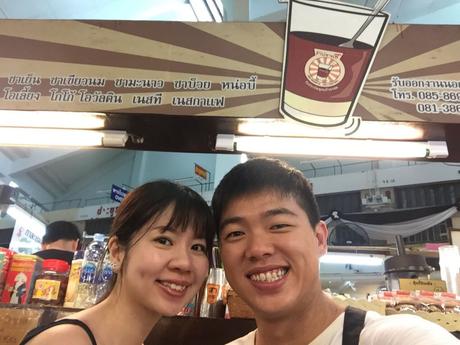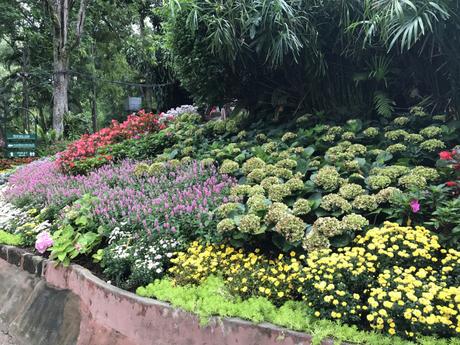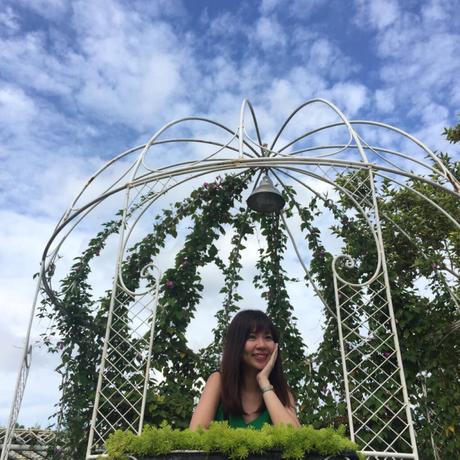 You can visit the Royal Park in Chiang Mai. There are plenty of photo opportunities.
I'm thankful for the short break given and definitely thankful for having a great travel partner around!