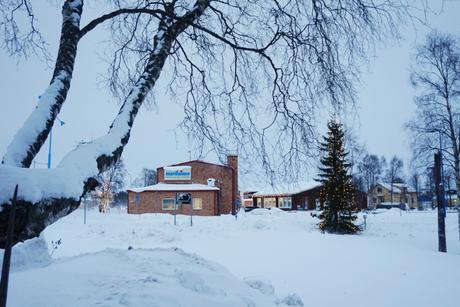 The Lapland is such a magical place. I've never expect myself that one day I would be in such a snowy situation and freezing ourselves in -27 degree. The Christmas feel is simply strong with snow, Christmas tree and the cool weather, something Singapore would never experience.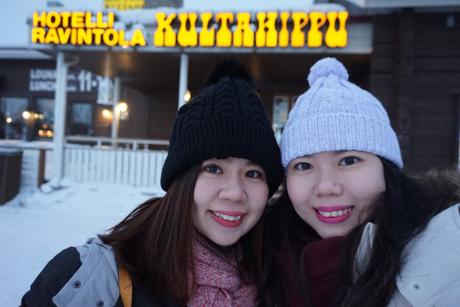 I traveled with my cousin and it was a great experience! We went to three places, namely Ivalo, Rovaniemi and Helsinki. This picture was taken in front of Ivalo, Hotel Kultaphippu.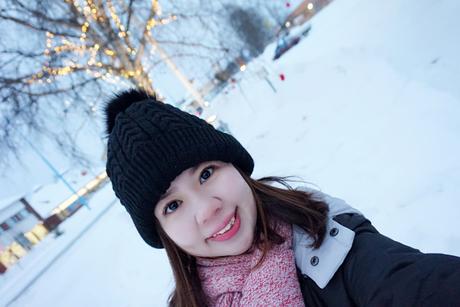 Every pathway is covered with thick snow. This is such a magical wonderland!
We've got no plans in mind. Our only plan for the second day is to explore the area near our hotel and get some groceries shopping done. And honestly, when it is freezing cold, you only want to stay indoor to admire the snow and nothing else.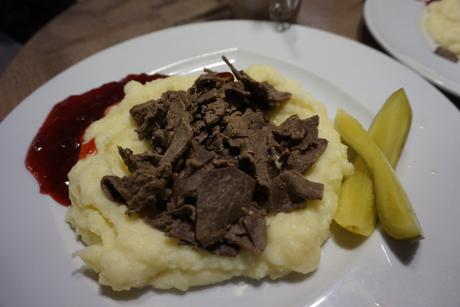 The wind started howling and the sky darkened. We decided to chill inside a nearby cafe and ordered sauteed reindeer meat as our lunch. It's a little tough for my liking but I super love the berry jam on the mash potato.
We met with blowing snow and boy, it does hurt when the snow hit our faces. It was so dark, windy and snowy that a 10 mins walk back to our hotel became a 30 min walk! We literally have to walk in the opposite direction, against the wind. We also had to cover our faces and squint our eyes because snow is hitting us everywhere.
It was a scary experience.
The whole town had their electricity cut off for a moment. Due to jet lag, we felt sleepy during noon. Since there was nothing much to do in this terrible weather, we decided to nap. The staff told us that their night club is opening at 11pm and we could go if we want to.
10.50pm, Jo woke up and woke me up just in time for the night club. Although we were pretty hesitant about going as we were both tired from our nap, we decided to go anyway.
We put on our coats but left our beanie and gloves behind, thinking that it was only a short walk.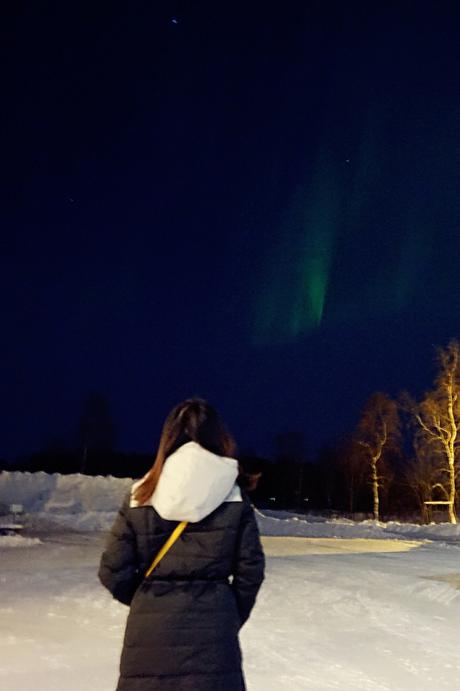 And to my surprise I saw aurora!! I remembered a lady who just came back from Iceland at the airport told us that she couldn't see aurora with her naked eyes. But no! I pretty much saw it before my eyes!
It was strange, how I actually looked up into the sky and saw aurora.
Me: Is that aurora?
Jo: Oh yes!! It is!!
Jo squealed in excitement and we abolished our plan of going to the night club. We headed to the lake to admire the streaks of green in the sky before we got too cold and headed back to our hotel to be fully geared up. Taking pictures with our bare hands is too much for us.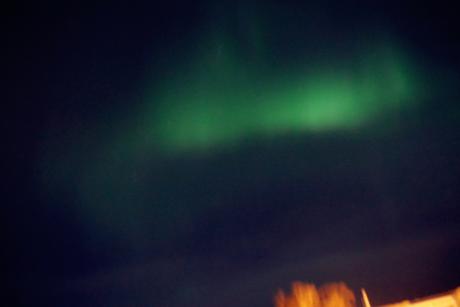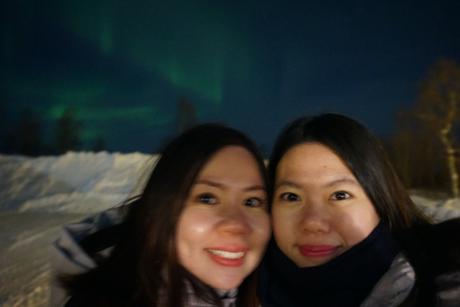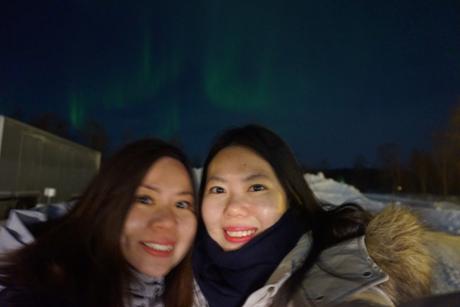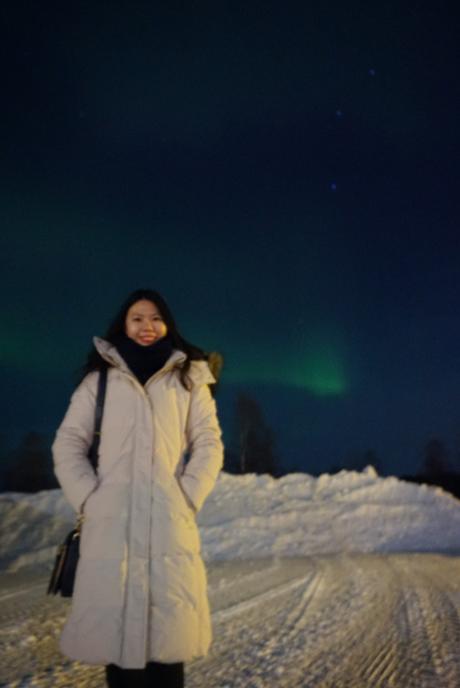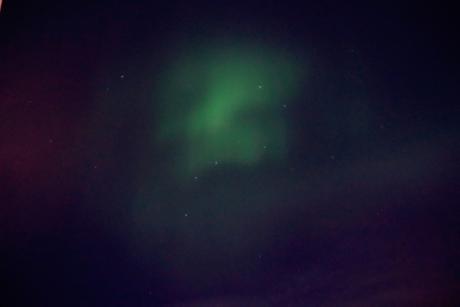 Although aurora watching was one of what we had in mind, I really didn't put it to heart for fear of disappointment. I even rejected my bf's offer of tripod. lol. This explains why our photo is mostly jerky. But that way, things would be better than expectation.
The blowing snow and the aurora taught me that experiences doesn't have to cost money and like rainbow, there can only be better things ahead after a heavy storm.
The band in the northern
sky grows brighter,
undulates and begins to squirm like a crowned
dragon. A few minutes later
it darkens. The auroral
discharge is over.