I tweeted yesterday requesting a moment of silence because I believed in having found my "current" holy grail mascara.  Mom and I have gone through an honest handful of classic L'Oreal Telescopic (Orig) mascaras in the past because they were take home gifts by the same aunt who found this version for me.  This is a fantastic version of an old favorite which is still doing well today because the Telescopic range is a great balanced formula for length and intensity. I do remember using those up and 1 close friend at work borrowed mine because it was so good. I don't understand why L'Oreal locally doesn't bring in the Telescopic mascara range. They'd fly off shelves super quickly.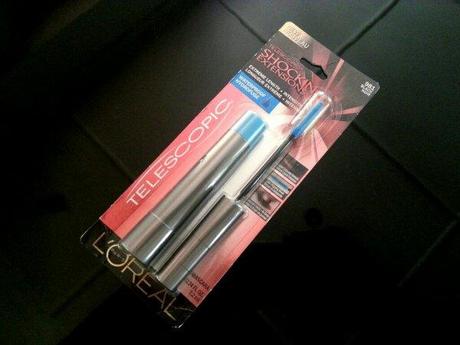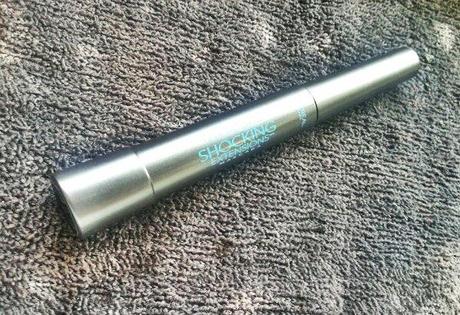 In the US this one is called L'Oreal Telescopic Shocking Extensions. I was all over it once I found out via Temptalia.com that it was what a makeup artist used on Hollywood new "IT" girl, Jessica Chastain, for her subtle but beautiful look at the Golden Globes this year. I believe she's got probably a few added individual falsies on the outer corner but otherwise, falsies or not, it's obvious in this photo that she's using a fantastic mascara.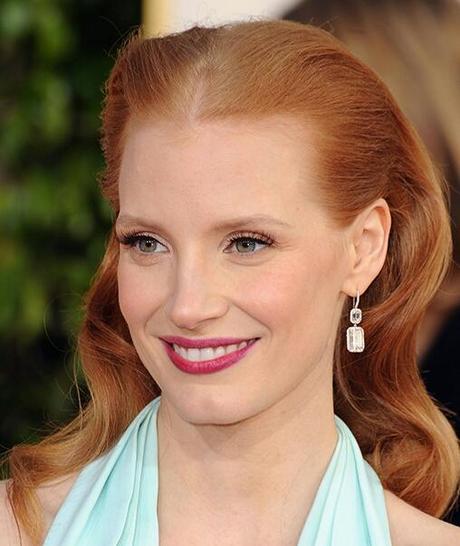 I remember first hearing Ruth Crilly, of "A Model Recommends", rave about this on YouTube and it's been months and she's still standing by her claim on L'Oreal False Lash Telescopic (same thing, UK name) as her ultimate fave mascara up to now. Read more to check out how this mascara looks applied on me.
As I opened the tube I was like praying for this to be really good. I was like "Please, please make it be as they say it is." I so did not want to be disenchanted by it. You know that feeling? Beauty buffs in the house say "Aye!". It had to work…and oh my gosh…did it work!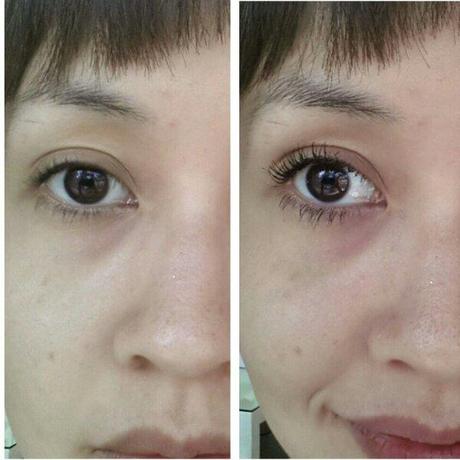 What'd I tell you? Wow, noh?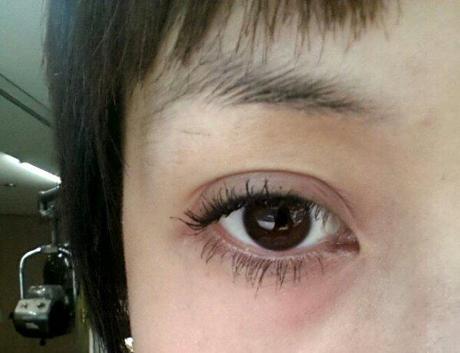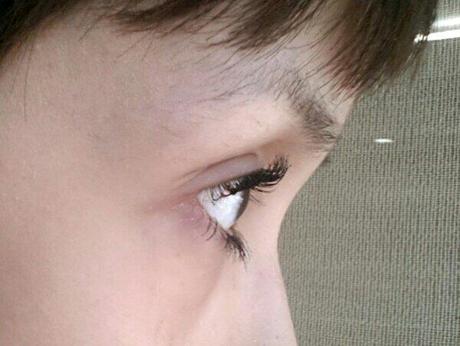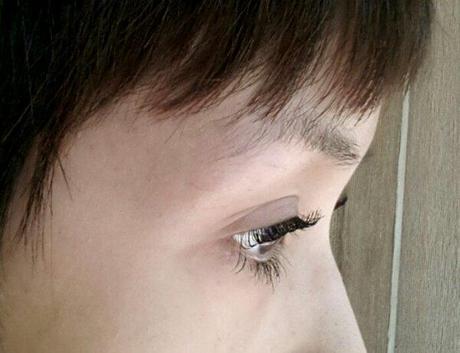 The wand, as seen in the first photo, is somewhat similar to the Benefit They're Real Mascara wand but slimmer and longer. Benefit's They're Real formula was a similar intensifying mascara but it totally disappointed me on the curl hold factor…it would even immediately "uncurl" lashes I had curled! I heard though that it's awesome with girls who already have natural lash curl. What I'm using is the L'Oreal Telescopic Shocking Extensions waterproof version and it does the job of lengthening, intensifying without much clumping, AND holding that curl. We all know waterproof versions of great mascaras tend to make the lashes just a little "crispier" to touch, but otherwise it still looks super good. It intensifies, lengthens, and holds the curled shape until evening!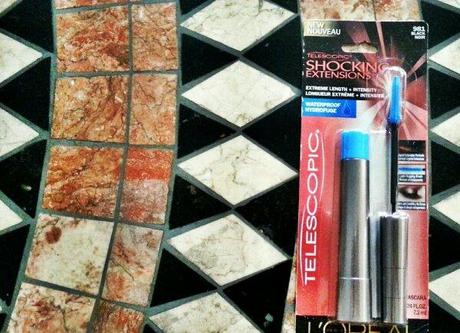 This waterproof version is a bit tough to remove so I plan to source the non-waterproof version as well. It's awesome. I rest my case. I know you're all groaning because it isn't available here. This costs USD $10.00 from Walgreens (where my aunt got it in the US) or Ulta. There are quite a number of Ebay sellers that have this but I'm sure a lot of you have relatives who come back from the US often anyway, ask them to pop into Walgreens before making the trip home.