Walkera Voyager 3
Walkera Voyager 3 is a drone developed by a modern technology company Walkera. The drone has GPS and GLONASS dual-navigation copter allowing incredible user experience.
Cost is 900$!
DJI Mavic Pro Drone
DJI Inspire 1 Pro
Aerones Firefighting Drone
Matrice 600 Pro
DJI Inspire 2 Cinema Premium
E- Hang 184
Talking about most expensive drones in the world, E-Hang 184 tops the list. Created by a Chinese company EHANG, this drone is valued at a whopping price of $300,000.
DJI Inspire 2 Cinema Premium is a high valued and premium drone which has a space of around 19 inches between the propeller arms allowing the drone to move around freely. The drone has a flight time of around 27 minutes and has a flight control range of under 7 kilometers. DJI Inspire 2 costs around $20,500.
Freefly Alta 8
The Freefly Alta 8 comes with a 360-degree camera which offers a circular view. The drone offers the TITH quick release functionality which allows incredible speed, flexibility and creativity.
The Cost of an Alta 8 is $17,000.
Matrice 600 pro is the largest drone made by the company DJI. It has a 6-rotor system and was built for heavy lifting performance. It has pre-installed arms and antenna which reduces the time required for setup of drone for the purpose of lifting. Cost $4,599.
Aerones Firefighting Drone is a unique and innovative drone by a company called Aeroness Limited. This drone is designed with a purpose to outperform and at the same time assist the firefighters. Compared with the ordinary drones, this drone can fly up to a height of 300-400 meters and weighs around 55 kilograms.
Its Price may be between $3500 to $6000.
DJI Inspire 1 Pro is a quadcopter which provides Birds Eye footage. This drone has a lens of 15mm and 45mm focal length and has a single battery of 6S 5,700mAh 22.8V Lipo battery. Its propellers are around 14 inches long and has a distance of 18 inches between the propellers allowing it to move freely. Cost 3,000$.
DJI Mavic Pro Drone has a flight time of 27 minutes and a flight control range of around 7 km. It has physical stabilization with 3 axis gimbal, 4K video resolution and has a maximum speed of 65kmph in sports mode. Cost 999$.
https://www.walkera.com/index.php/Goo...https://store.dji.com/product/mavic-prohttps://www.dji.com/inspire-1-pro-and...https://www.aerones.com/eng/news/?tex...https://www.dji.com/matrice600-prohttps://freeflysystems.com/alta-8https://m.dji.comhttp://www.ehang.com/ehang184/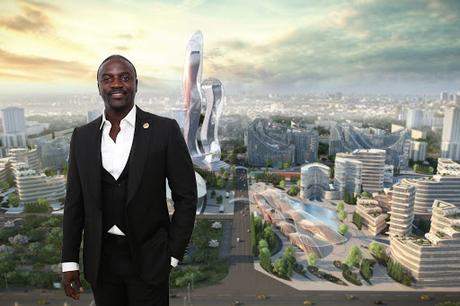 Source : www.standard.co.uk You may not have thought about Akon since his song 'Lonely' became an earworm a decade ago, but the musician has moved from conquering the charts to building what has been dubbed his very own ' Wakanda.'
Between setting up his own cryptocurrency AKoin and vowing to bring electricity to 600 million people in Africa, Akon has been quietly building his own 'futuristic' city in Senegal named after himself. He revealed last June that he was working on creating a " 100% crypto-based city" and more recently announced on Nick Cannon's radio show Power 106 Los Angeles that building is officially under way. The city has been named Akon City. While it sounds like something out of a supervillain's playbook, Akon plans for the city to be "renewable" with a focus on solar energy (a statement claims that his charity project Akon Lighting Africa has provided " scaled solar power solutions throughout 18 countries to date in Africa"). (Hussei...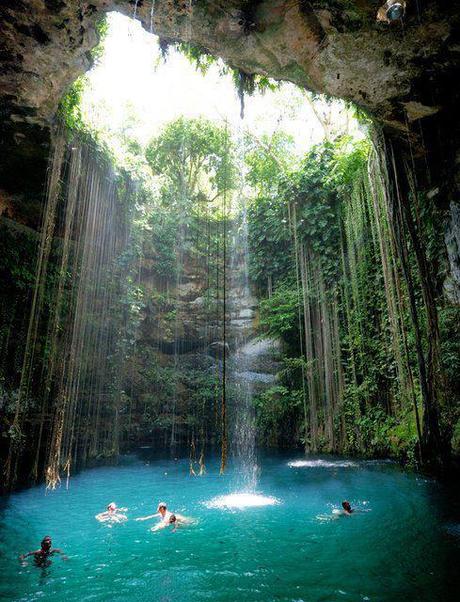 The cenote is open to the sky with the water level about 26 metres (85 ft) below ground level. There is a carved stairway down to a swimming platform. The cenote is about 60 metres (200 ft) in diameter and about 40 metres (130 ft) deep. There are vines which reach from the opening all the way down to the water along with small waterfalls. There are black catfish which swim in the cenote. The cenote is part of a larger complex of a restaurant, store, changing rooms, and cottages for rent. There is also a Mayan ruin on the site.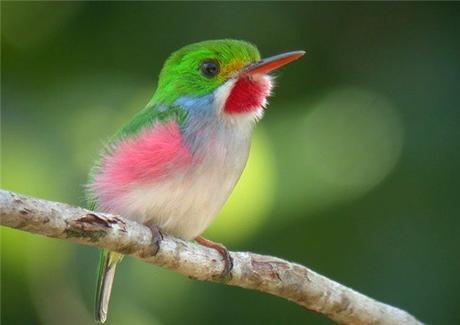 Source: onegirlfrommiami.blogspot.com
DID YOU KNOW....that Cuba is home the the smallest bird in the world? Measuring 5 cm long and 2 gm in weight, the Bee Hummingbird or el Zunzuncito, holds the record for the smallest bird and also the smallest egg in the world.
Bee hummingbirds are the smallest known living birds in the world - being comparable in size to bumble bees and are lighter than a Canadian or U.S. penny. Females are slightly larger than males.

Like all hummingbirds they can fly not only forwards but also backwards, up, down, and even just hover. They have the ability to beat their wings at up to 80 times per second, so fast that humans can only see the wings moving as a faint blur. Their tiny size and amazing flying skills allow them to move from flower to another collecting nectar and hunt even small insects. In fact, they are so good at flying (some as many as 1,500 flowers a day) that they do not even walk anymore and only use their feet for perching.
Many native and culti...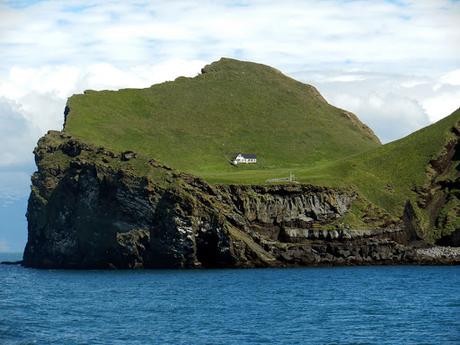 Christopher Lynn
Elliðaey is one of the Westman Islands, located south of Iceland. The island is uninhabited, but has a large hunting lodge, constructed in 1953. The lodge is owned by Elliðaey Hunting Association.
The island of Elliðaey (63° 28'05.10″ N, 20° 10'31.98″ W), the third largest island of the Westman Islands, located south of Iceland. The island is a mere 0.18 mi² in area and is uninhabited. From this website, we learn the following information (translation is mine, so it's imperfect but gives the gist):
"On the island is a large fishing house owned by the Ellidagrim Islands Society, which engages in puffin egg hunting in summer and in spring. In earlier times there was a hunting lodge called simply "dwelling." The first building which was built on the island still stands. It is used for storage, and is west of the 'Skápana.' In 1953, a new lodge was built at the foot of Hábarð (the highest peak on Elliðaey) because the old building failed the test of time. In 1985, work bega...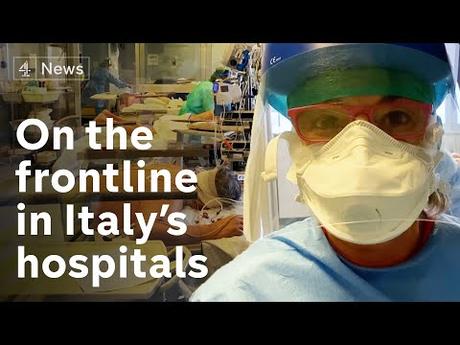 Italian hospitals are at their absolute limit, with hundreds more deaths reported daily, and huge challenges in caring for those infected.(Subscribe: https://bit.ly/C4_News_Subscribe)
This is the story of one small Intensive care team
in one hospital at the heart of the country's coronavirus outbreak in the town of Cremona, just south of Milan. And a warning, some viewers may find our International Editor Lindsey Hilsum's report distressing.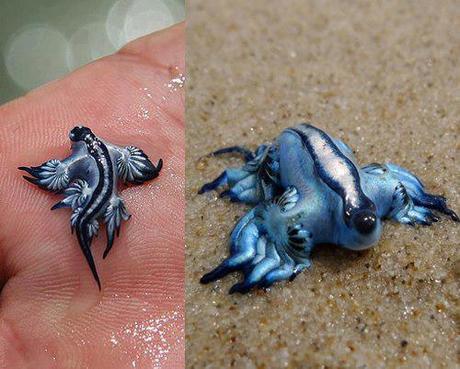 By Igor I. Solar
The marine animal in the picture may be described using a wide variety of adjectives: beautiful, strange, cute, and fantastic. It could also be called a science fiction monster, a Photoshop trick, a Mythical Pokémon, or some sort of avatar... you name it! It's a nudibranch commonly known as "blue dragon" or "sea swallow". It's a soft-bodied pelagic mollusk, a relative of snails and slugs. Its scientific name is Glaucus atlanticus. Blue dragons are small (about 4-5 cm), pelagic, they drift upside down on the surface of the ocean, they are hermaphrodites, and perhaps most importantly, they are highly poisonous.
Blue dragons feed on other pelagic sea creatures such as the venomous Physalia physalis, also known as the "Portuguese Man-Of-War". They eat the stinging, venom-filled tentacles of Physalia and concentrate the venom in the tip of the dark-blue finger-like branches at the end of its six appendages. This protects them from other marine pred...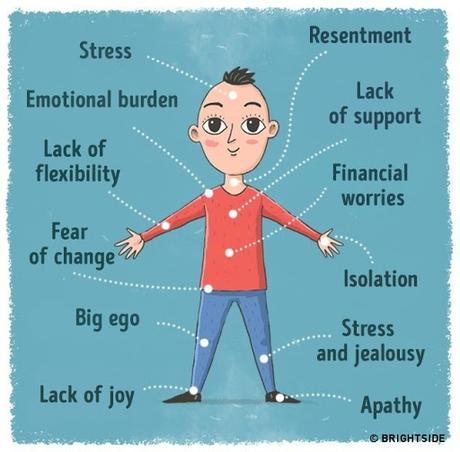 Source : Brightside Our body is an incredibly complex machine that reacts not only to external changes but to internal ones too. Dr. Susan Babel, a psychologist who specializes in depression, suggested quite an interesting theory about our body signals. Bright Side would like to share some illustrations that demonstrate Babel's theory, as well as simple recommendations on how to cope with emotional problems. The psychologist considers discomfort and pain to be the signals of anxiety: secret fears, unresolved issues. Chronic pain is a symptom of stress and emotional problems, especially when there are no physical injuries. Head Too much stress is the main cause of any headache. It can happen because of worries about possible failures, little things, or constant rushing. Set aside some time for yourself every day. Let yourself relax, and don't worry about anything for some time. Just take some rest, and don't feel guilty about this. Your productivity will only be boosted thanks to this ...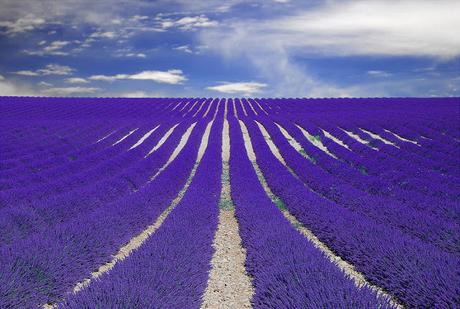 Imagine fields of bright purple and delicate mauve under a deep blue sky, take a deep breath and experience the true scent and colour of Provence.
The stunning sight of the Plateau de Sault or the Plateau de Valensole in mid July, the two main areas of lavender cultivation in our part of Provence, are reason enough alone to visit this beautiful part of France.
Lavender blooms from late June to August and is harvested from mid July to late August, the exact time being dependent on the region, the plants and the seasonal weather so if you want to be sure to catch the lavender in bloom you should plan your visit from mid June to mid July.

By Dusan Zidar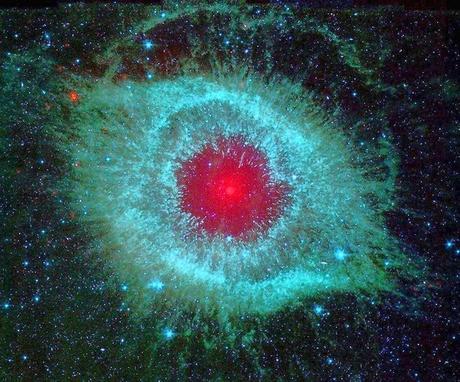 Source : designyourway.net
If regular stargazing seemed amazing to you, wait to see these pictures taken by the Hubble Space Telescope that feature incredible nebulae with majestic colors and shapes. Among these there are two photos of Mars which I simply had to include because of the interest that people have in the red planet. Note: click on the images to see them at their full size. NGC 7635: The Bubble Nebula
The Cat's Eye Nebula
Crescent Moon, Earth's Atmosphere
NGC 3372
The Colors of IC 1795
Messier 101
Antennae Galaxies
IC1805 Narrowband Heart Nebula
Southern Pinwheel Galaxy
The Seagull and the Duck
Rho Ophiuchi Wide Field
NGC 2442
Nebulae in the Northern Cross
Tentacles of the Tarantula Nebula
A Pelican in the Swan
NGC 7822 in Cepheus
IC 4628: The Prawn Nebula
Antennae Galaxies
IC 1805: The Heart Nebula
Messier 82
NGC 6992: Filaments of the Veil Nebula
Supernova Remnant E0102-72
Bright Nebulae of M33
Three Nebulae in Narrow Band
IC 5067 in the Pelican Nebula
Mars
Great ...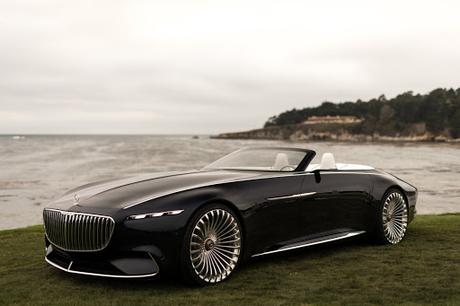 Source maxim.com by DAN CARNEY
Visitors to the Pebble Beach Concours d'Elegance typically spend an abundance of their time at the event wistfully observing that "The don't build 'em like that anymore."