Relax with marine inhabitants and listen to soothing underwater sound for relaxation, sleep, yoga, stress relief, and more. You will explore an amazing underwater world with different species of beautiful coral reef fishes and even discover an incredible sunken ship. These are truly breathtaking shots! Experience the calming effect of smooth movements of fishes of different sizes and colors and explore the colorful coral reefs in the world! Take a moment and imagine yourself swimming with these incredible marine inhabitants in total harmony with nature. Feel yourself free and let your imagination soar. This video will help you to feel the healing power of water and sooth your soul. Imagine how your space would look like with this wonderful sea scenery and clear your mind from negative. Make your place unique and atmospheric. Enjoy this 8-hour underwater video with spectacular underwater footage of the Red Sea and turn your TV into a beautiful window to the sea life! Video from: Red Sea, Egypt Video resolution: 4K UHD Equipment used: Panasonic GH5, Seafrogs Underwater Camera Housing for Panasonic Lumix GH5 & GH5S 40m/130ft with Standard port Video type: underwater footage Producer: Roman Khomlyak, Pro Art Inc Filmmaker, Editor, and Colorist: Alexey Mandryko Special thanks to all the group from "Delta Dive Club" Kyiv, Ukraine, and his owner Denys Shelashskyi. Special thanks to our professional filmmakers and editors for their fascinating, creative, hard, and challenging work. Explore marvels of the underwater world and brighten up your day with these coral reefs from http://www.proartinc.net and http://www.beautifulwashington.com Egypt is one of favorite places for divers from the whole world for the last years, especially with its easy accessibility to the Red Sea, which runs along the entirety of Egypt's eastern coastline. The Red Sea is now regarded as one of the best diving destinations on the planet! The clear blue water hosts more than 1000 species of fish and more than 200 species of coral. Explore the best diving destinations of the Red Sea and dive into the fantastic underwater world with our team! This video will help you get rid of the stress accumulated in a day's work and to get deep relaxation quickly. Use this 8 hours video as a perfect screensaver for your TV and discover Underwater World in all its glory without leaving your home! Listen to peaceful underwater sounds and let your imagination take you into the depths of the Red Sea. 5 BENEFITS of this relaxing underwater video: - Perfect TV screensaver for your home, office, waiting room, travel agency. - Improve your mood. Underwater scenes have a great impact on our emotions. They have a relaxing and soothing effect. - It helps you to reduce stress, bring peace, and get inspired. Take your time, enjoy the clear waters and unplug. You need a good dose of Vitamin Sea! - Helps Relax & Fall Asleep FAST! - This video can help you to discover sea life as it is and feel happy. The Underwater World has lots of interesting and unusual things to see on your Oled TV, Samsung 4K HDR TV, Sony 4K TV, LG 4K TV, etc. Imagine how your space would look like with these wonderful underwater scenes. Make your place unique and atmospheric. It's perfect for any waiting room lobby, relax room, spa center, hair salon, nail salon, airport, public transport, restaurant, shopping center, souvenir shop, gym, hotel, lounge, office, hospital, drugstore, dental clinic, vet clinic, picture gallery, home, car wash, library, supermarket, and other public places. Watch Online: https://4krelax.com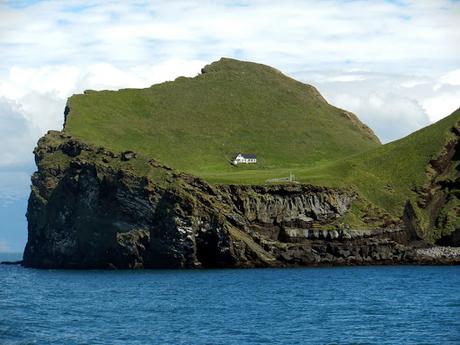 Christopher Lynn
Elliðaey is one of the Westman Islands, located south of Iceland. The island is uninhabited, but has a large hunting lodge, constructed in 1953. The lodge is owned by Elliðaey Hunting Association.
The island of Elliðaey (63° 28'05.10″ N, 20° 10'31.98″ W), the third largest island of the Westman Islands, located south of Iceland. The island is a mere 0.18 mi² in area and is uninhabited. From this website, we learn the following information (translation is mine, so it's imperfect but gives the gist):
"On the island is a large fishing house owned by the Ellidagrim Islands Society, which engages in puffin egg hunting in summer and in spring. In earlier times there was a hunting lodge called simply "dwelling." The first building which was built on the island still stands. It is used for storage, and is west of the 'Skápana.' In 1953, a new lodge was built at the foot of Hábarð (the highest peak on Elliðaey) because the old building failed the test of time. In 1985, work bega...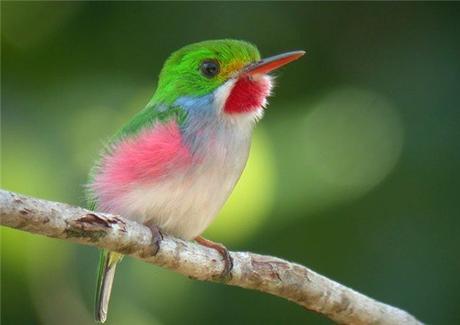 Source: onegirlfrommiami.blogspot.com
DID YOU KNOW....that Cuba is home the the smallest bird in the world? Measuring 5 cm long and 2 gm in weight, the Bee Hummingbird or el Zunzuncito, holds the record for the smallest bird and also the smallest egg in the world.
Bee hummingbirds are the smallest known living birds in the world - being comparable in size to bumble bees and are lighter than a Canadian or U.S. penny. Females are slightly larger than males.

Like all hummingbirds they can fly not only forwards but also backwards, up, down, and even just hover. They have the ability to beat their wings at up to 80 times per second, so fast that humans can only see the wings moving as a faint blur. Their tiny size and amazing flying skills allow them to move from flower to another collecting nectar and hunt even small insects. In fact, they are so good at flying (some as many as 1,500 flowers a day) that they do not even walk anymore and only use their feet for perching.
Many native and culti...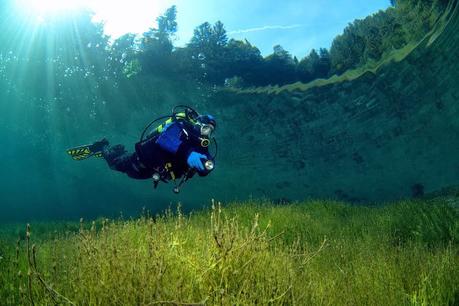 Lake Sameranger located in Tyrol, Austria. People used to call this lake as "Pearl of Tyrol". Lake Sameranger is a well known Tourist Destinatination, Beacuse of it's relaxing and Beautiful natural surrounding. When Tourist visit this Sameranger Lake, they do not forget to dive in this Small lake. Lake Sameranger grant an extraordinary diving experience to all divers. And the water close to the shore seemed crystal clear.

Normally a park for the locals, this area is transformed annually into an amazing scuba diving destination. Every spring the ice from the surrounding mountains melts, flooding the meadow with crystal clear water 1 - 10 meters deep. Deepest in the spring and early summer, and drying out almost completely for the winter months.

-----------
-----------------------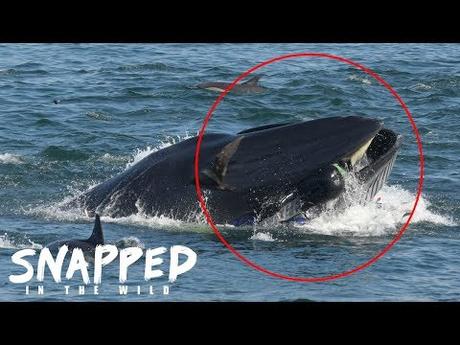 A DRAMATIC set of pictures show a man nearly being swallowed by a Bryde's Whale off Port Elizabeth Harbour. Rainer Schimpf, 51, has worked as a dive tour operator in South Africa for over 15 years. But in February, he experienced something very rare - the inside of a whale's mouth. In perfect sea conditions, Rainer and his team set off to document a sardine run - a natural event where gannets, penguins, seals, dolphins, whales and sharks work together to gather the fish into bait balls. Rainer and his colleagues film the expedition for educational and environmental purposes.Split into two groups, Rainer led his team into the ocean, about 25 nautical miles from shore.But it was when the sea suddenly churned up that the team knew something strange was happening. Videographer: James Jones & Rainer Schimpf Photographer: Heinz Toperczer Producer: Martha Hewett, Ruby Coote Editor: Shiona Penrake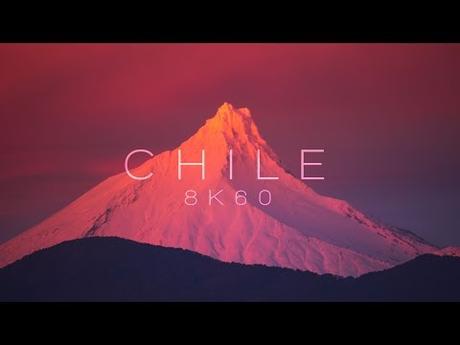 Timestorm Films Explore the incredible diversity of Chile in Winter. From the northern end of Patagonia and Los Lagos region with its picture-perfect volcanoes, to the wild pacific coast, magical araucaria forests, towering peaks of the Andes all the way up to the Atacama Desert. Shot in June and July 2019 traveling over 5000km from south to north. Website: https://timestormfilms.com/ Music: "Skydance" by Kim Planert - https://www.kimplanert.com/ Special thanks to: Angelbird Media - https://www.angelbird.com/ Wicked South America: - http://www.wickedsouthamerica.com/
Tech Details: Mastered in 8K, 60fps (7680x4320) 12-bit Cameras: Nikon D850, Sony A7RIII, Sony A7RII, RED EPIC-W Lenses: Zeiss Otus 28mm f1.4, Sigma Art 14-24mm f2.8, Sigma Art 14mm f1.8, Sigma Art 50mm f1.8, Tamron 100-400mm f4.5-6.3, Sigma 60-600mm f4.5-6.3 Software: Adobe Lightroom, LRTimelapse, Adobe After Effects, DaVinci Resolve 16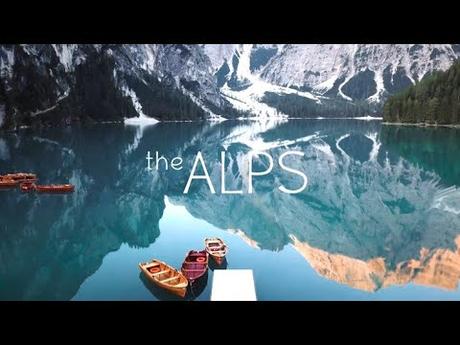 I spent 3 weeks travelling across the Alps, in France, Italy, Switzerland, Austria and Germany. This video presents the amazing places and landscapes I discovered along the journey. Welcome to some of the most beautiful lakes and mountains in the world...
Shot in 4K with: iPhone X and DJI Mavic Pro Drone.
Locations: Lago di Braies, Lago di Sorapis, Seceda, Lago di Resia, Seiser Alm, Dolomites, Riffelsee, Bachalpsee, Tre Cime di Lavaredo, Lauterbrunnen, Lago di Carezza, Hallstatt, Berchtesgaden, Riffelsee, Furka Pass...
Instagram: @gaetanpiolot
Music: Zack Hemsey - The Way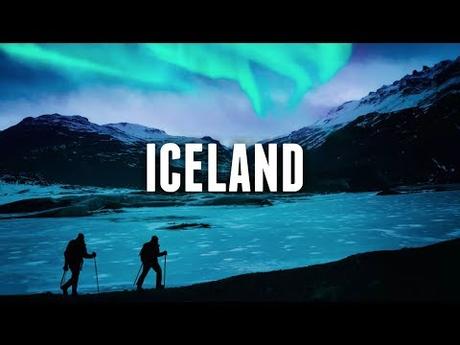 Top 7 INCREDIBLE Places in ICELAND you WON'T BELIEVE EXIST! A list of my top destinations In Iceland while traveling the country.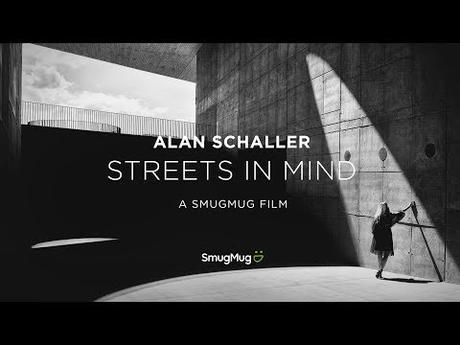 From the shadows of a cityscape, street photographer Alan Schaller composes narratives out of the chaos around him. Limiting the noise of his surroundings, he imagines the stories that spaces want to tell. Searching for contrast-a striking person passing in a crowd or a flock of birds suddenly taking flight-Alan captures the harmony of life's unpredictability by simply observing.
Directed, Filmed, and Edited by: Anton Lorimer.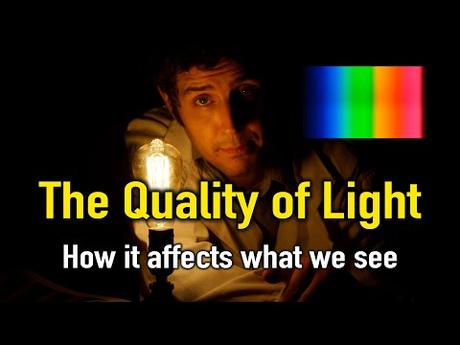 We need light to see, but what about the QUALITY of light? How does light quality change what we see? Find out why LED, CFL, and halogen lights can make the world look very different to our eyes - and to a camera.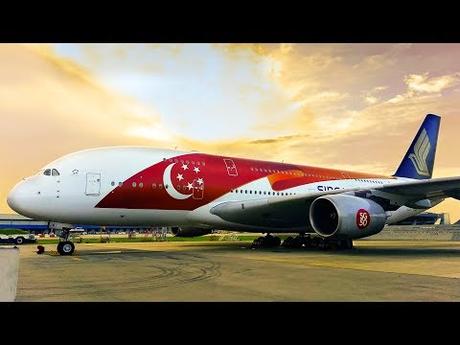 ingapore Airlines is a global company dedicated to providing air transport services of the highest quality. The safety of our customers and staff is of the highest priority. Singapore Airlines is an international airline serving 48 countries around the world and our staff members are dedicated to assisting and facilitating every customer's travels. We support those requiring special assistance at various points throughout their journey with Singapore Airlines.
On 1 May 1947, the Malayan Airways Limited (MAL) Airspeed Consul takes off from Singapore Kallang Airport. It's the first of three flights a week to Kuala Lumpur, Ipoh and Penang
The Federation of Malaysia forms on 16 September 1963. To commemorate this, Malayan Airways Limited becomes Malaysian Airways Limited. Malaysian Airways Limited becomes Malaysia-Singapore Airlines (MSA) in May 1966.
In 1972 Malaysia-Singapore Airlines (MSA) separates into two airlines, Malaysian Airline System, and Singapore Airlines as we know it toda...