Explore the incredible diversity of Chile in Winter. From the northern end of Patagonia and Los Lagos region with its picture-perfect volcanoes, to the wild pacific coast, magical araucaria forests, towering peaks of the Andes all the way up to the Atacama Desert.
Shot in June and July 2019 traveling over 5000km from south to north.
Website: https://timestormfilms.com/
Music: "Skydance" by Kim Planert - https://www.kimplanert.com/
Angelbird Media - https://www.angelbird.com/
Wicked South America: - http://www.wickedsouthamerica.com/
Mastered in 8K, 60fps (7680x4320) 12-bit
Nikon D850, Sony A7RIII, Sony A7RII, RED EPIC-W
Zeiss Otus 28mm f1.4, Sigma Art 14-24mm f2.8, Sigma Art 14mm f1.8, Sigma Art 50mm f1.8, Tamron 100-400mm f4.5-6.3, Sigma 60-600mm f4.5-6.3
Adobe Lightroom, LRTimelapse, Adobe After Effects, DaVinci Resolve 16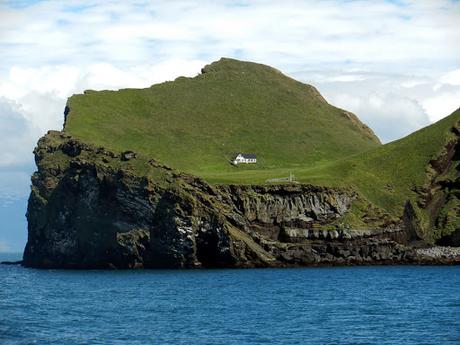 Christopher Lynn
Elliðaey is one of the Westman Islands, located south of Iceland. The island is uninhabited, but has a large hunting lodge, constructed in 1953. The lodge is owned by Elliðaey Hunting Association.
The island of Elliðaey (63° 28'05.10″ N, 20° 10'31.98″ W), the third largest island of the Westman Islands, located south of Iceland. The island is a mere 0.18 mi² in area and is uninhabited. From this website, we learn the following information (translation is mine, so it's imperfect but gives the gist):
"On the island is a large fishing house owned by the Ellidagrim Islands Society, which engages in puffin egg hunting in summer and in spring. In earlier times there was a hunting lodge called simply "dwelling." The first building which was built on the island still stands. It is used for storage, and is west of the 'Skápana.' In 1953, a new lodge was built at the foot of Hábarð (the highest peak on Elliðaey) because the old building failed the test of time. In 1985, work bega...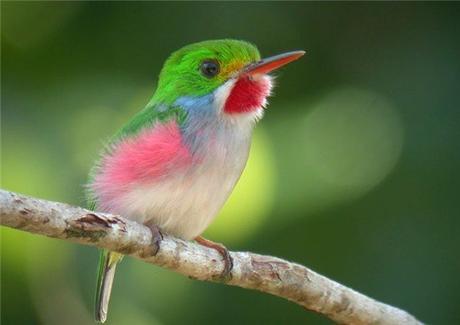 Source: onegirlfrommiami.blogspot.com
DID YOU KNOW....that Cuba is home the the smallest bird in the world? Measuring 5 cm long and 2 gm in weight, the Bee Hummingbird or el Zunzuncito, holds the record for the smallest bird and also the smallest egg in the world.
Bee hummingbirds are the smallest known living birds in the world - being comparable in size to bumble bees and are lighter than a Canadian or U.S. penny. Females are slightly larger than males.

Like all hummingbirds they can fly not only forwards but also backwards, up, down, and even just hover. They have the ability to beat their wings at up to 80 times per second, so fast that humans can only see the wings moving as a faint blur. Their tiny size and amazing flying skills allow them to move from flower to another collecting nectar and hunt even small insects. In fact, they are so good at flying (some as many as 1,500 flowers a day) that they do not even walk anymore and only use their feet for perching.
Many native and culti...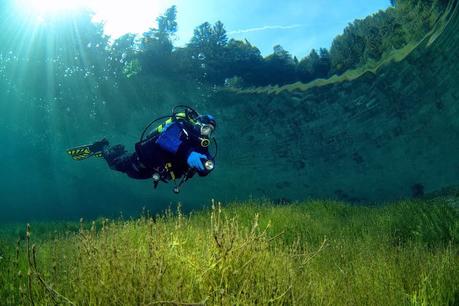 Lake Sameranger located in Tyrol, Austria. People used to call this lake as "Pearl of Tyrol". Lake Sameranger is a well known Tourist Destinatination, Beacuse of it's relaxing and Beautiful natural surrounding. When Tourist visit this Sameranger Lake, they do not forget to dive in this Small lake. Lake Sameranger grant an extraordinary diving experience to all divers. And the water close to the shore seemed crystal clear.

Normally a park for the locals, this area is transformed annually into an amazing scuba diving destination. Every spring the ice from the surrounding mountains melts, flooding the meadow with crystal clear water 1 - 10 meters deep. Deepest in the spring and early summer, and drying out almost completely for the winter months.

-----------
-----------------------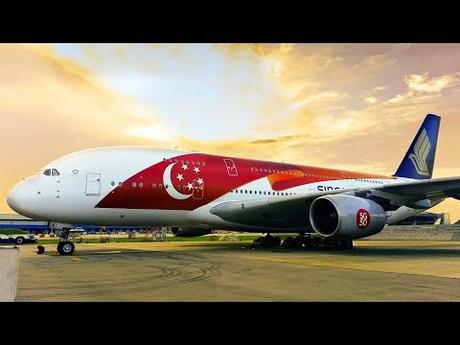 ingapore Airlines is a global company dedicated to providing air transport services of the highest quality. The safety of our customers and staff is of the highest priority. Singapore Airlines is an international airline serving 48 countries around the world and our staff members are dedicated to assisting and facilitating every customer's travels. We support those requiring special assistance at various points throughout their journey with Singapore Airlines.
On 1 May 1947, the Malayan Airways Limited (MAL) Airspeed Consul takes off from Singapore Kallang Airport. It's the first of three flights a week to Kuala Lumpur, Ipoh and Penang
The Federation of Malaysia forms on 16 September 1963. To commemorate this, Malayan Airways Limited becomes Malaysian Airways Limited. Malaysian Airways Limited becomes Malaysia-Singapore Airlines (MSA) in May 1966.
In 1972 Malaysia-Singapore Airlines (MSA) separates into two airlines, Malaysian Airline System, and Singapore Airlines as we know it toda...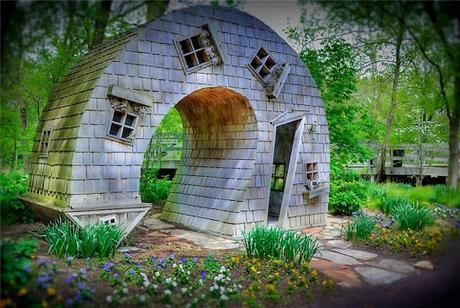 SOURCE / brightside.me Do you still believe that a house can only have an ordinary, predictable appearance? Well, prepare to have your views turned on their head - much like some of the astounding buildings presented in this article! These incredible architectural creations are so unconventional, it is sometimes difficult to tell the floor from the ceiling. But this only adds to the dizzying charm of such innovative designs! Today, Bright Side invites you to take a look at some of the most unconventional buildings in the world. We, for one, would love to spend many an hour exploring their interiors! The Curved House, Indianapolis © formyhour.com The Lou Ruvo Center for Brain Health, Las Vegas © architecturaldigest.com The Vitra Design Museum, Weil am Rhein © architecturaldigest.com The Chiat/Day Advertising Agency Headquarters, California © architecturaldigest.com The Olympic Fish Pavilion, Barcelona © architecturaldigest.com The Habitat Housing Complex, Canada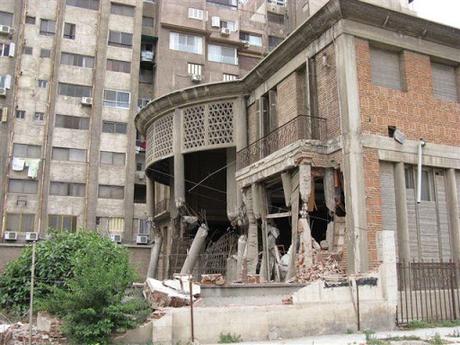 ( In support with the egyptian activists to save their own architectural haritage )
Villa Gustave Aghion is villa designed by the French architect Auguste Perret (1874 - 1954), one of the most important and the world's most famous architect, and pioneering the use of reinforced concrete in the construction of buildings. One famous architect professors to Le Corbusier.
Because of the high value of Perret UNESCO listed buildings designed by the World Heritage List, to become the heritage of all mankind is not of a people, and visited by thousands every day. At the time of the demolition of what was built in Alexandria.
Save the Villa Aghion ! on Vimeo.
The Villa Aghion built by the Perret brothers in Alexandria in 1926-1927 is considered an important modernist villa reflecting Alexandria's society and architectural culture. It had survived until 2009 when there was an attempt to demolish it. Today it stands partially destroyed and abandoned. This has been the fate of m...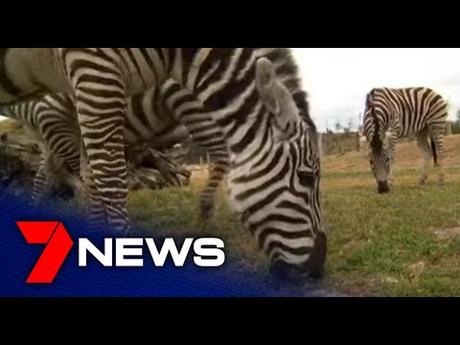 Sydney Zoo will open its doors in a few months - and some of the star occupants have already started moving in. 7NEWS has been given an exclusive sneak peak at some of the animals who have journeyed across the globe to call Sydney home.
7NEWS Australia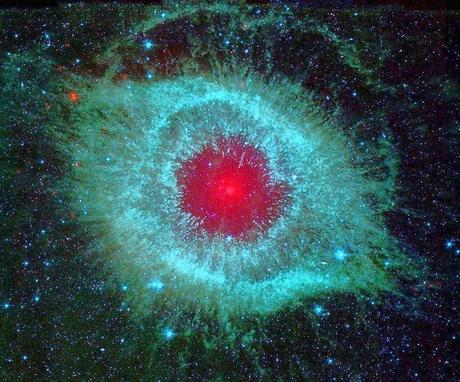 Source : designyourway.net
If regular stargazing seemed amazing to you, wait to see these pictures taken by the Hubble Space Telescope that feature incredible nebulae with majestic colors and shapes. Among these there are two photos of Mars which I simply had to include because of the interest that people have in the red planet. Note: click on the images to see them at their full size. NGC 7635: The Bubble Nebula
The Cat's Eye Nebula
Crescent Moon, Earth's Atmosphere
NGC 3372
The Colors of IC 1795
Messier 101
Antennae Galaxies
IC1805 Narrowband Heart Nebula
Southern Pinwheel Galaxy
The Seagull and the Duck
Rho Ophiuchi Wide Field
NGC 2442
Nebulae in the Northern Cross
Tentacles of the Tarantula Nebula
A Pelican in the Swan
NGC 7822 in Cepheus
IC 4628: The Prawn Nebula
Antennae Galaxies
IC 1805: The Heart Nebula
Messier 82
NGC 6992: Filaments of the Veil Nebula
Supernova Remnant E0102-72
Bright Nebulae of M33
Three Nebulae in Narrow Band
IC 5067 in the Pelican Nebula
Mars
Great ...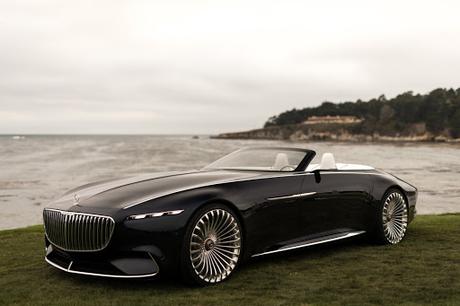 Source maxim.com by DAN CARNEY
Visitors to the Pebble Beach Concours d'Elegance typically spend an abundance of their time at the event wistfully observing that "The don't build 'em like that anymore."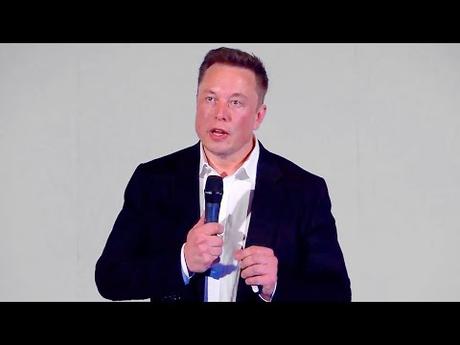 Electric vehicles, rockets... and now brain-computer interfaces. Elon Musk's newest venture, Neuralink, aims to bridge the gap between humans and artificial intelligence by implanting tiny chips that can link up to the brain. At a press conference on July 16, Neuralink's ambitious plans were detailed for the first time, showcasing a future (a very distant future!) technology that could help people deal with brain or spinal cord injuries or controlling 3D digital avatars.