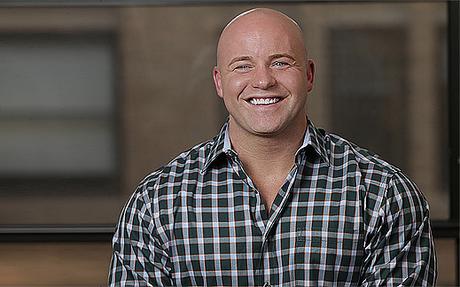 Tank Sinatra
Born George Resch, on September 5, 1980, in Long Island, New York, Tank Sinatra is the largest and most prolific original meme creator in the world.
He is the most reposted person on the internet, and due to millions of reposts without proper credit, Sinatra is proud to say he is also the most plagiarized person in the world.
Tank attended The University of Maryland, took a short break to get his life in order, and finished his Communications degree at Farmingdale State College, where he studied screenwriting. During his studies at Farmingdale he dabbled in stand-up comedy, and completed an internship in the A&R department of Island/Def Jam during Jay-Z's tenure as president.
Although he was already a candidate for alcoholism, in college, Tank began drinking heavily and found himself stuck in dead-end job waiting tables. In 2003 he found sobriety and has been clean ever since. He then began a new career in sales and became incredibly successful while maintaining an air of humility and appreciation for his new life.
In 2015, Tank discovered a new talent that would put him on the map. After sharing people's hilarious content on his social media accounts, he started to create his own memes to be shared on his Instagram, which caught the attention of much larger and more established accounts. His first post got shared nearly one million times and that's when he began his journey as the most popular meme creator in the world.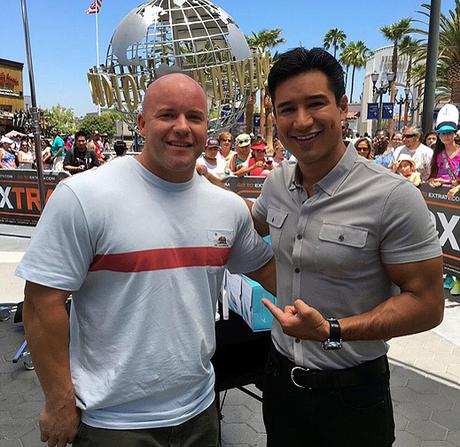 Tank Sinatra and Mario Lopez
His popularity grew with articles and mentions from Buzzfeed, Huffington Post, ELLE, Vogue, and MTV. He was listed by Harper's Bazaar as one of the "Top 10 Instagram accounts to follow in 2016." Soon, Tank started seeing his content reposted by celebrities like Dwayne "The Rock" Johnson and Mario Lopez and after a short time he started getting follows and direct messages from A-listers such as Jon Favreau, Adam DeVine, David Spade, Tony Hawk, Rob Dyrdek, Trevor Noah, Chrissy Teigen, and John Mayer, just to name a few. Eventually his relationship with Mario Lopez grew so close that Lopez invited him out to California to be on the set of Extra and he even wrote a testimonial for Tank Sinatra's new book.
In 2017, Tank released his first book entitled "Happy is the New Rich", which is a collection of transformational thoughts he wrote over the course of ten years. The book is a serious compilation (with a humorous twist) of his past struggles and how he changed his thought processes to overcome them. Tank's goal has always been to live life in a way that maximizes happiness, joy, and appreciation for himself and for the people he comes in contact with. This two-hundred page book highlights Tank's other passion which is encouraging and motivating himself and others, and exemplifies his motto that "kindness is it's own reward".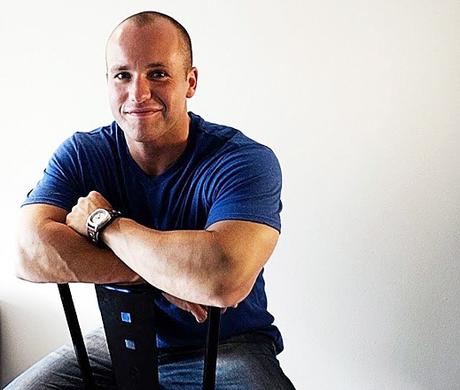 INTERVIEW WITH TANK SINATRA
1. What do you think is the secret behind your viral success?
– I don't think there's one secret.I believe it's a combination of things. Exposure is important. If people don't know where you are or how to find you, then they can't become familiar with what you do, so reposts by larger accounts were invaluable when I first started out. But the quality also has to be there. The Fat Jewish can repost me all he wants, if people get to my page and it sucks, they're not going to follow me. Lastly I'd say originality and consistency are important also. I create and post up to 10 memes a day. They don't all make the cut on my page, but I'm always looking for new ways to observe the world and translate it into meme form.
2. What is your process for creating a meme?
– I'm just always on high alert in general for humor, so I pull a lot of it from every day life. Something will happen and I'll think "that would make a good meme" but then I have to find the picture. The majority of my content though comes from me looking at a picture and then just coming up with a caption for it. It's usually a description of what I think could be going on in the picture, or in the mind of the subject of the picture.
3. What is your motivation to create these memes?
– I just love making people happy, plain and simple. I like making people happy through humor because there's no gray area with that. If you're laughing, you're happy, at least for that moment.
4. What is the premise of your new book Happy is the New Rich?
– This book is basically just a collection of tips and tricks that I came up with on how to deal with life better, and how to change your perspective on whatever may be troubling you. The pages are filled with paradigm shifts that I had and chronicled as I was trying to figure out how to be a healthy human being.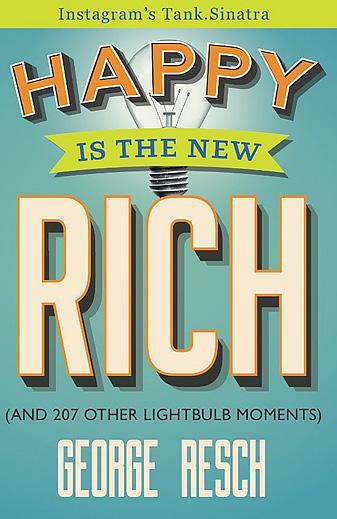 For more info – click here(facebook official)!
5. Who are your inspirations?
– I find inspiration everywhere, but my mother and father were both huge inspirations for my humor, as well as both of my sisters. My ambition, or my ability to think that more was available to me if I would just go and get it came straight from Jay-Z and Gary Vaynerchuk.
6. What's the biggest achievement in your career so far?
– There have been so many micro victories along the way, and I've enjoyed every single one of them, but the coolest things that have happened as a result of my memes were 1. Being reposted by The Rock. That was an incredible adrenaline rush. 2. Going to California and hanging out on the set of Extra with Mario Lopez. He told me that if I was ever out there to let him know, and I did. He invited us on set and he could not have been more hospitable and gracious, even in the middle of the maelstrom that was his busy daily life. 3. The ABC Nightline special they did on me was surreal, but somehow it made everything a little more real, if that makes any sense.
7. Everybody needs time out. What do you do in your free time?
– I enjoy going to the gym, hanging out with friends, eating, going to comedy shows, movies, etc. I enjoy spending time with the people I care about the most like my wife, kids, and close friends. But I also enjoy meeting new people as well.
8. Plug your social media. Where can fans keep up with Tank Sinatra?
– The best way to find me is on Instagram @tank.sinatra but I'm at the same name on all the platforms (Facebook, Twitter, Snapchat). I also have a podcast I'm starting this week called "Think Tank" so keep your eye out for that as well.
The book will be released on the International Day of Happiness, March 20thvia Amazon.com.
For more on Tank Sinatra visit
# # #
https://www.instagram.com/Tank.Sinatra
https://www.facebook.com/TankSinatraOfficial