Various iPhone 5 accessories help you make the most out of every feature of our beloved iPhone. All these countless accessories (especially cases) can become a bit boring as the time passes, because they are all too similar to each other. This is why we have something new and different for you today. Say hello to iPhone 5 covers made of real wood!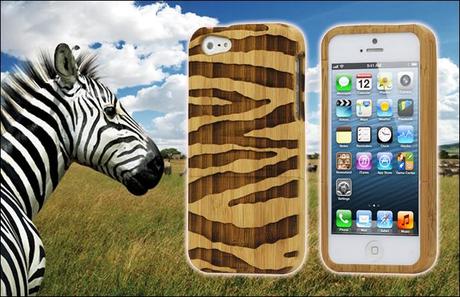 Let us introduce you to the cover for iPhone 5 with beautiful zebra pattern, made of natural wood. Special manufacturing techniques provide fabulous feeling while holding this cover.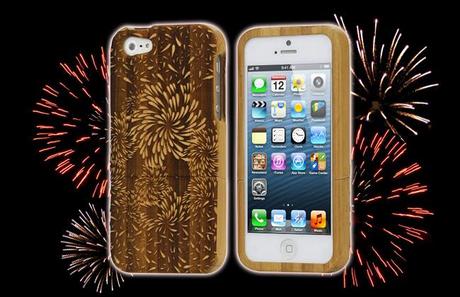 Who would you like to see some fireworks right now? We all love to watch the fireworks and why not capture this special moment on a beautiful photo? But if this seems too boring, our cover with joyful fireworks will enhance the look of your Apple iPhone 5.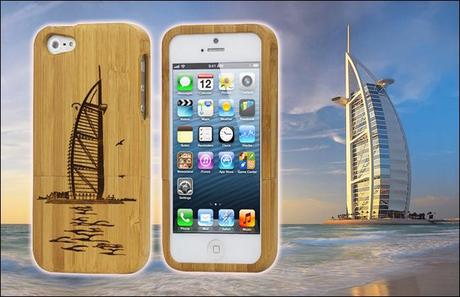 Would you like to go on holiday with friends in the Burj Al Arab in Dubai? The very luxurious, 7-star hotel "Tower of the Arabs" is located on an artificial island connected to the mainland by a bridge. MyTrendyPhone iPhone 5 cover will take you all the way to Dubai every time you look at it

.
All wooden covers are made of two detachable parts that easily combine together, making installation process simple. The iPhone 5 is protected from scratches by soft inner lining, so no need to worry that the wood will damage the phone. All buttons, functions and ports remain easily accessible, while slim fit will not make your phone bulky!
Price: 17.70 GBP