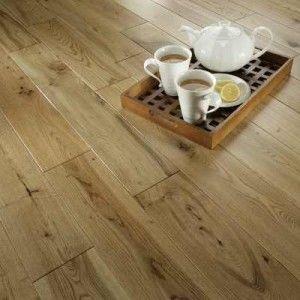 We've nearly finished decorating the boys room, and next on the list is the long-awaited master bedroom.  After 8 years, we are finally going to bring our bedroom to life, to give it a well-deserved refresh; with the aim to make it cosy and comfortable and warm.
I have a good idea of my desired color theme, but I am in two minds with regards to the flooring. At the moment, the bedroom is carpeted and the question is do we get a new carpet, or do we go for real wood flooring? I am learning to a wood floor, with matching fluffy rugs on either side of the bed.
Our bedroom isn't very big, it is compact - we have fitted wardrobes on either side of the en suite door, a king size bed, bedside cabinets and a chest of draws squeezed into the corner. - a snug space, one that I plan to maximise. 
For the wood floor, I want a warm colour, but not too dark, or too light. Whilst it's not as soft as carpet, wood flooring if you get it right, is still a warm, welcoming feature. It offers a natural beauty, it's durable and easy to clean. Wood flooring is a wonderful material to offer a serene and comfortable bedroom.Below are things to consider when choosing a real wood floor over carpet:Fitting: If your wood floor isn't fitted correctly, it may cause the planks to shift and creak when walked on, thus, creating a noisy floor.Scratches: We've had wood floor in our old house, in the lounge and unfortunately, it did get scratched. Things to consider are: using rugs in high traffic areas, not walking on it in heels, be careful when moving furniture and trimming your pet's nails can all help towards protecting your wood floor. Longevity: real wood flooring - if looked after will last a long time, and I have read that they can even look better as they age.Revitalise: After a few years, you can always bring your wood flooring alive by sanding it down and re-varnish.Dust: This is a plus for me, with wood flooring the dust can easily be washed away and doesn't collect as it does in carpets.Cost: Wooden floors are more expensive than other types of flooring, but if done right, it is thought to add value to your property.Cleaning: From my experience, especially if you have pets, wood flooring needs more frequent cleaning.Aesthetic: For me, a real wood floor brings so much more than value, it looks stunning and beautiful.
What is your favorite floor covering for the bedroom?